The Sky Is The Limit
Have you ever wondered how an airplane is able to fly? Now you can ask a handful of students from Devonshire Elementary School. On a recent field trip to visit the Hendrick Aviation team, members of the school's Safety Patrol club learned how a plane takes flight and explored the inside of aircraft. These hands-on experiences for students, known across Hendrick Automotive Group as "Work Togethers", allow young people to explore career opportunities in various fields. While usually classes tour the dealerships or collision centers to learn about the automotive industry and general business, this special trip allowed students to learn about aviation and what it takes to become a pilot, flight attendant or aircraft mechanic.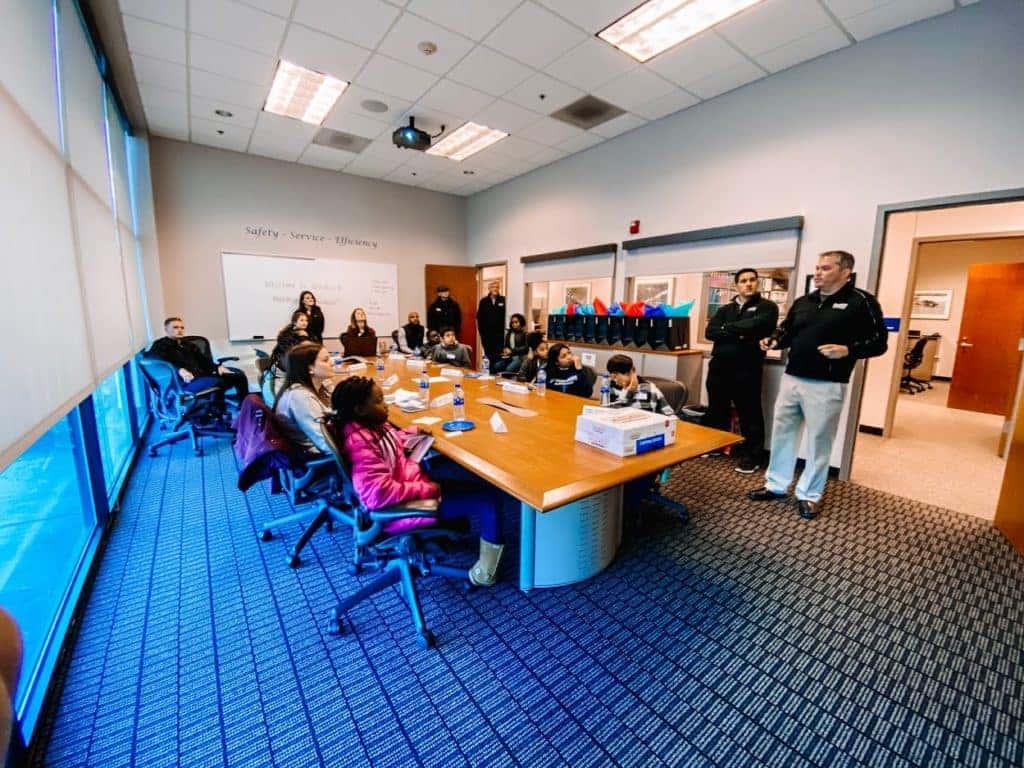 Devonshire Elementary School students gathered around the conference table and enjoyed donuts while they met the Hendrick Aviation team.
Right away, the students asked questions about the science behind flying and the safety precautions that ensure a seamless takeoff and landing. They also had the opportunity to tour the aircraft at the Hendrick hangar. Their favorite moments were seeing the engine, touring the inside of the planes and seeing one take off.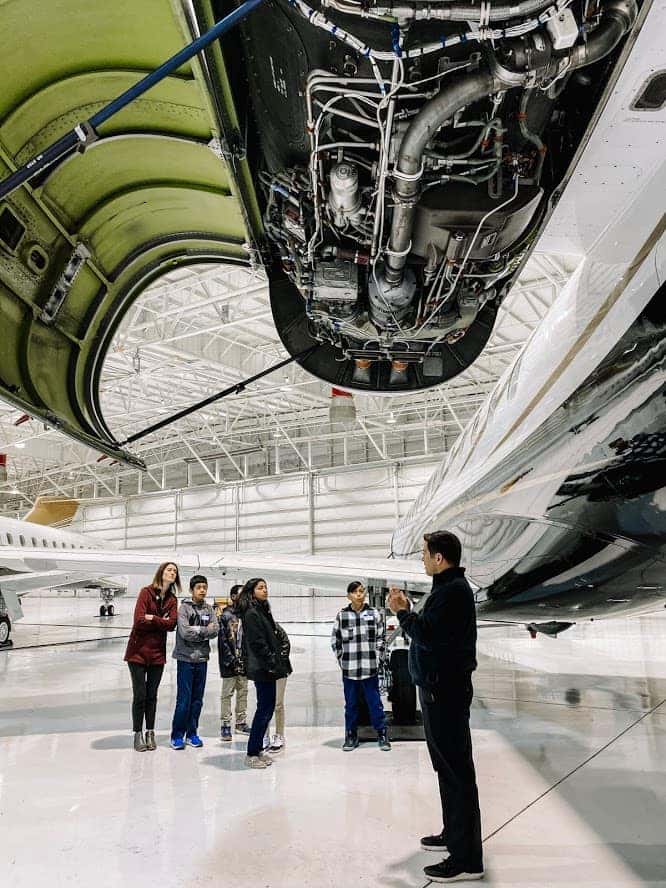 The group listened to Chris Clayton, a member of the Hendrick Aviation team, talk about the engines on an Embraer ERJ.
Once inside the plane, Brooke Ballard, community and events director for the Northlake Luxury Auto Mall, pulled from her experience as a flight attendant and explained what it takes to earn your wings. Each student had a turn to use the overhead microphone to put their personal spin on the pre-takeoff safety script.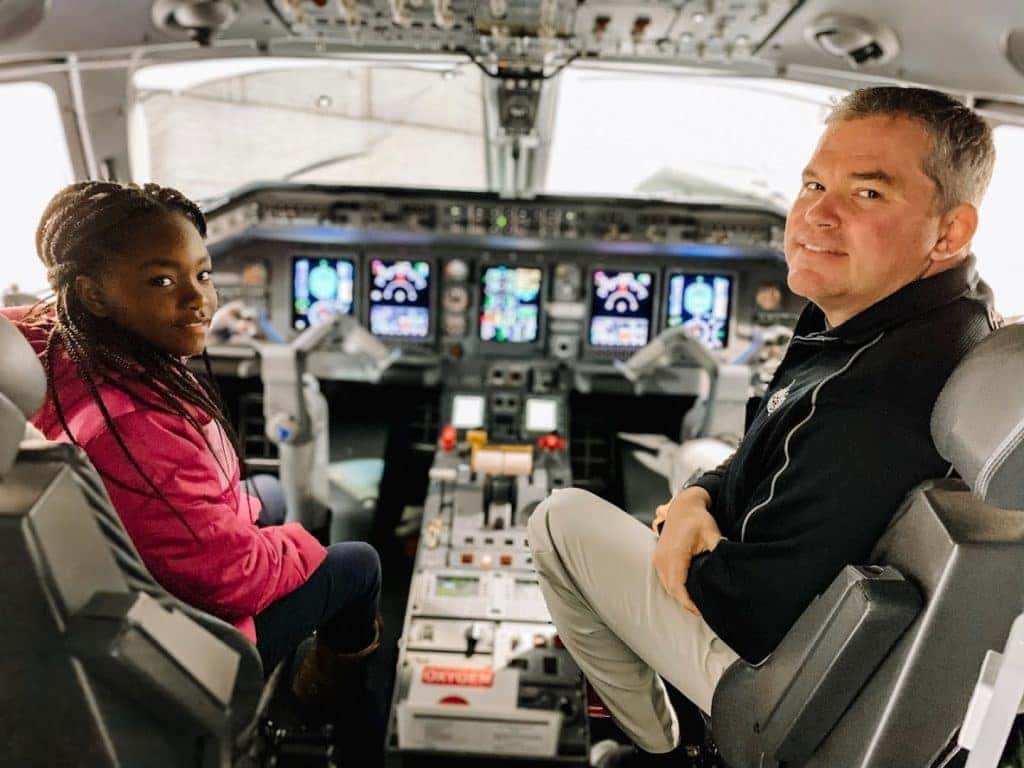 Hendrick Aviation's Allen Wrinkle showed students the inside of the cockpit.
During the tour, students rotated through the cockpit and learned about the various control systems, a key interest for the Safety Patrol.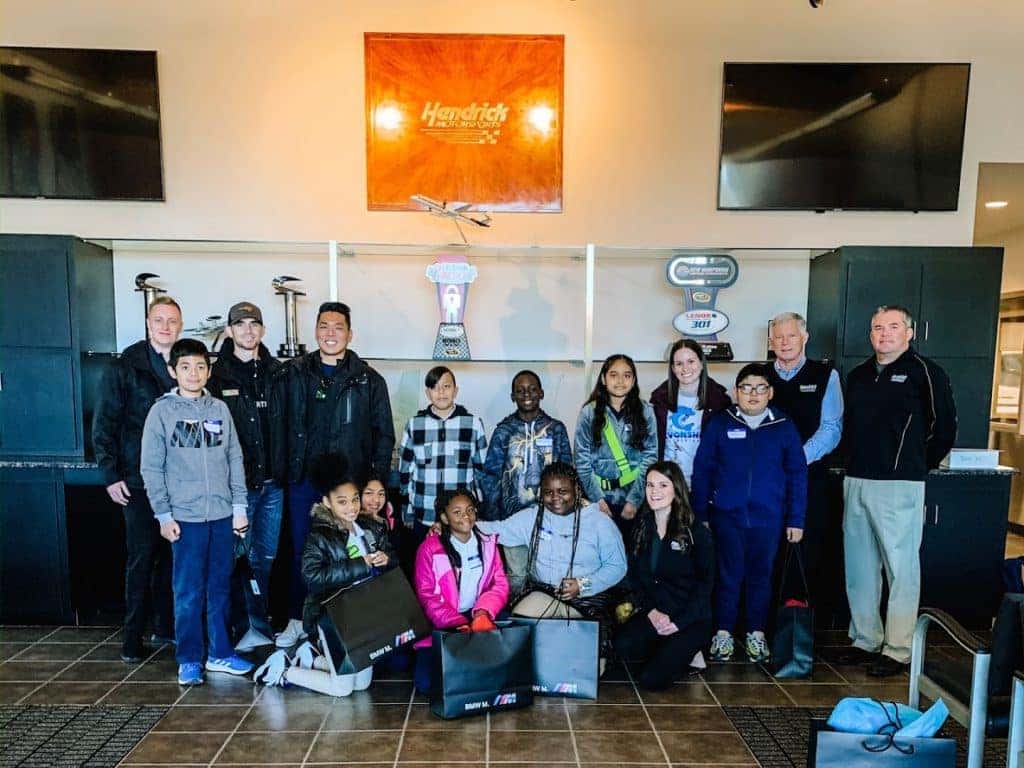 Safety Patrol and the Hendrick Aviation team after a day full of learning and adventure.
Thank you to the team at Hendrick Aviation for making this day possible. There is so much to learn outside of the classroom and we are grateful to have the opportunity to share new perspectives with local students. The sky is the limit!
What inspires you to want to learn and grow?