Teaching Students Life Skills, One Chevrolet At A Time
How do you keep students engaged in school for those last few days when new material and exams and are over, but classes aren't? East Mecklenburg High School in Charlotte, North Carolina came up with a practical and fun solution to make use of those days leading up to summer with their Eagles Soar Seminars.
The school invites volunteers from the community to host seminars on new topics and life skills for students to choose from. It's a break from academia and a chance for the high schoolers to learn real-world skills and interact with professionals in fields they might be interested in pursuing. Seminar focuses included budgeting basics, resume workshops, cooking, dorm room decorating, and basic car maintenance and vehicle safety, which is where Rick Hendrick City Chevrolet got involved.
Rick Hendrick City Chevrolet Service Manager Travis Boone and Service Technician Roberto Tellez, himself a recent graduate from an automotive technician program, brought a new Chevy Cruze to the school to lead a hands on workshop for the students.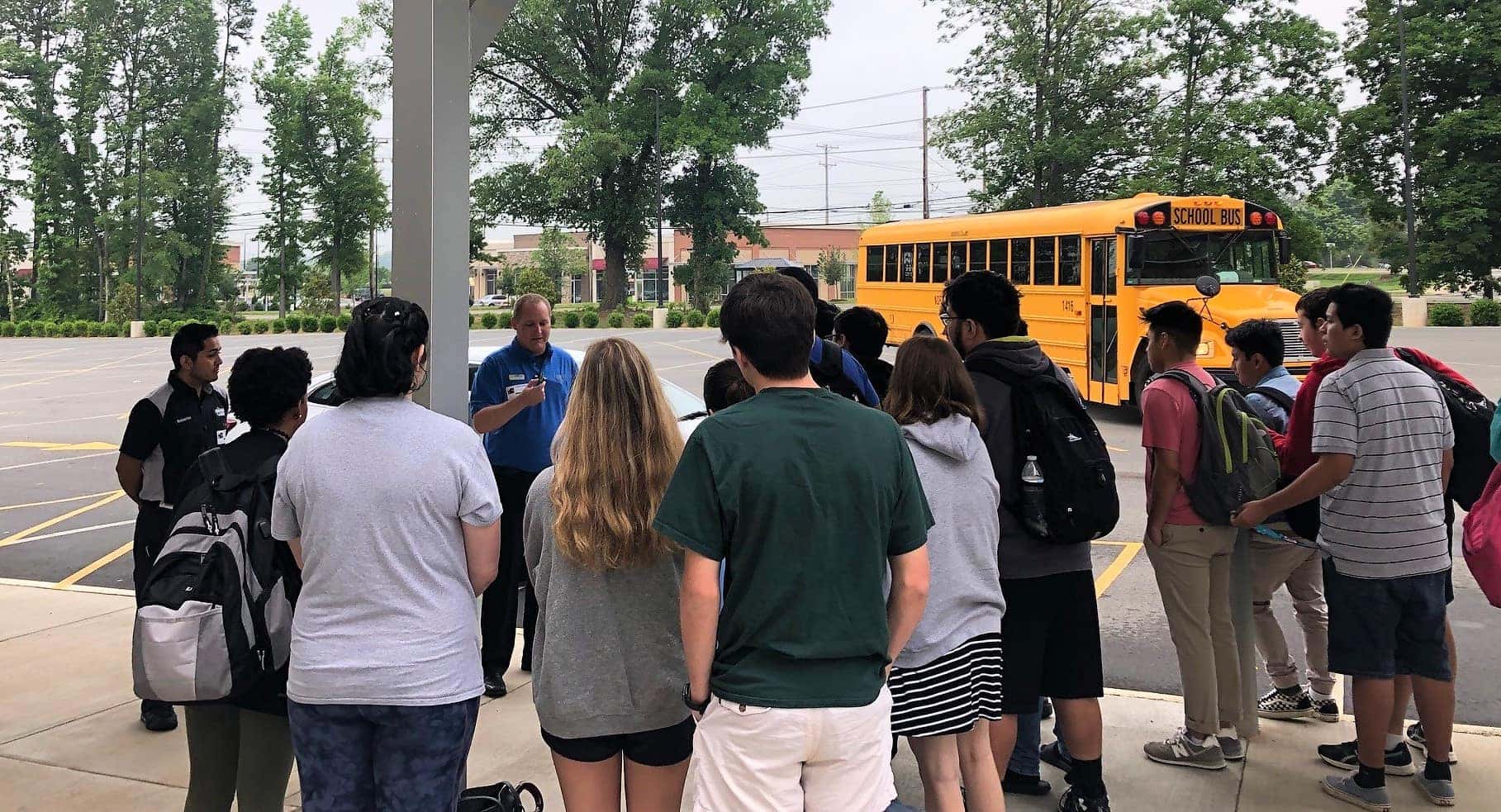 Travis and Roberto welcome a group of East Mecklenburg High School students.
Travis and Roberto covered the basics of routine car maintenance including how and why to check your oil level and wear, tire pressure and treads, changing a tire and jumping a car. They also taught students how to prepare for various roadside emergencies, safety protocol and reinforced the dangers of distracted driving. While there are many campaigns about texting while driving, new drivers also need to remember how easy it can be to lose focus from music, having friends in the car and driving through unfamiliar areas.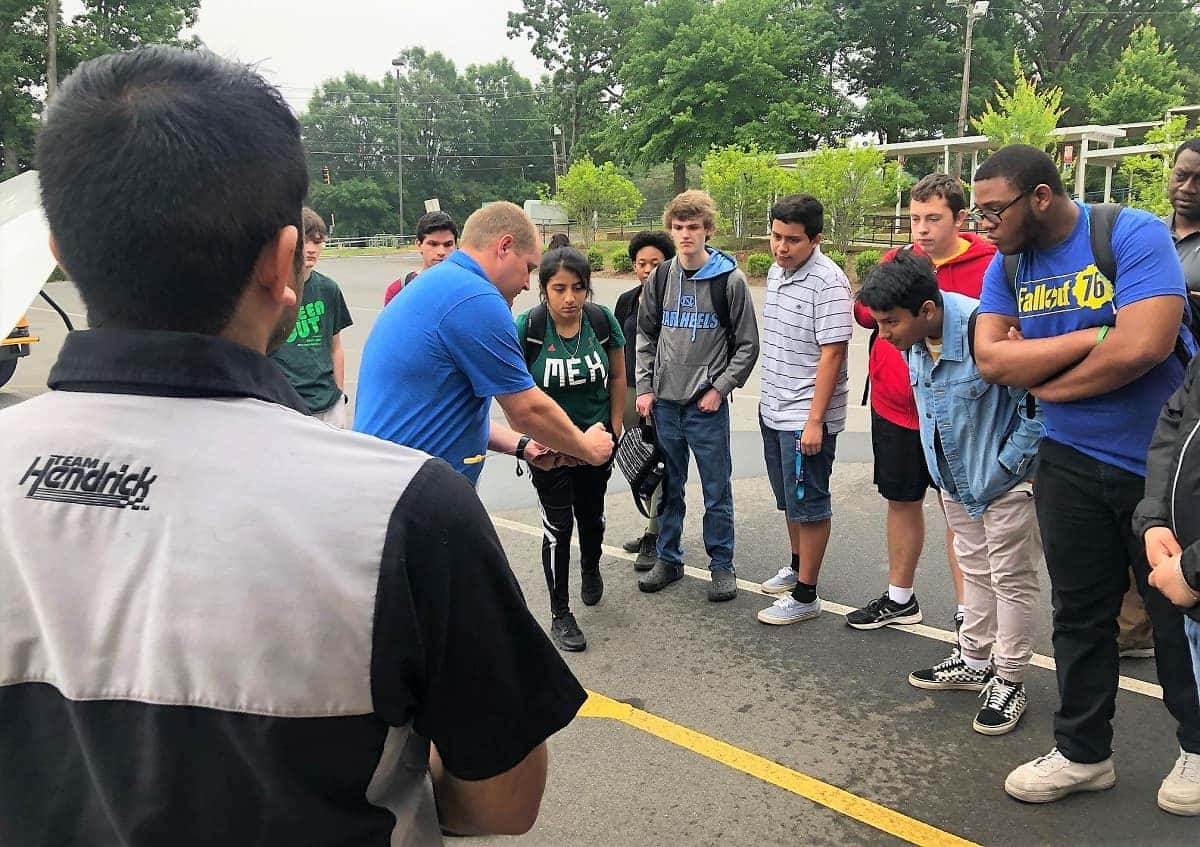 Travis shows students how to check the oil level and cleanliness on a dipstick.
Since many of the students were upperclassman, the conversation naturally turned to career paths. Travis and Roberto shared their respective education and job histories and what brought them to work in the auto industry. Roberto recently completed a technician training program while also working in the dealership's service department, so he was able to share relatable advice on balancing work and school, and the payoffs of combining the two.
While many students won't work in the automotive industry, all will find themselves behind the wheel at some point and are better prepared for it thanks to Rick Hendrick City Chevrolet.
How can you share your area of expertise to prepare a student for the future?