Spring 2020 Meal Drive: Feeding Our Neighbors When They Need It Most
True to the Hendrick spirit, our teammates once again stepped up to show our local communities just how much we care.
During these unprecedented times, it would be understandable to entirely shift our focus to taking care of ourselves. But true to the Hendrick spirit, our teammates stepped up to show our local communities just how much we care.
We kicked off the Spring Meal Drive like so many others in the past: with our Hendrick Cares Leads enthusiastically leading the charge; partner food banks eager to receive our meals; and teammates building creative constructions for the CANdemonium contest. Only a few weeks into the drive, we encountered a challenge that none of us could have anticipated. Almost overnight, Covid-19 became an ever-present concern for our teammates and the families who would normally benefit from the meals assembled by Hendrick employees.
Our teammates rose to the challenge, finding creative ways to make sure the Spring Meal Drive was still a success. Each market came up with a different plan, ranging from distributing their perishable items to swapping out items that were difficult to find.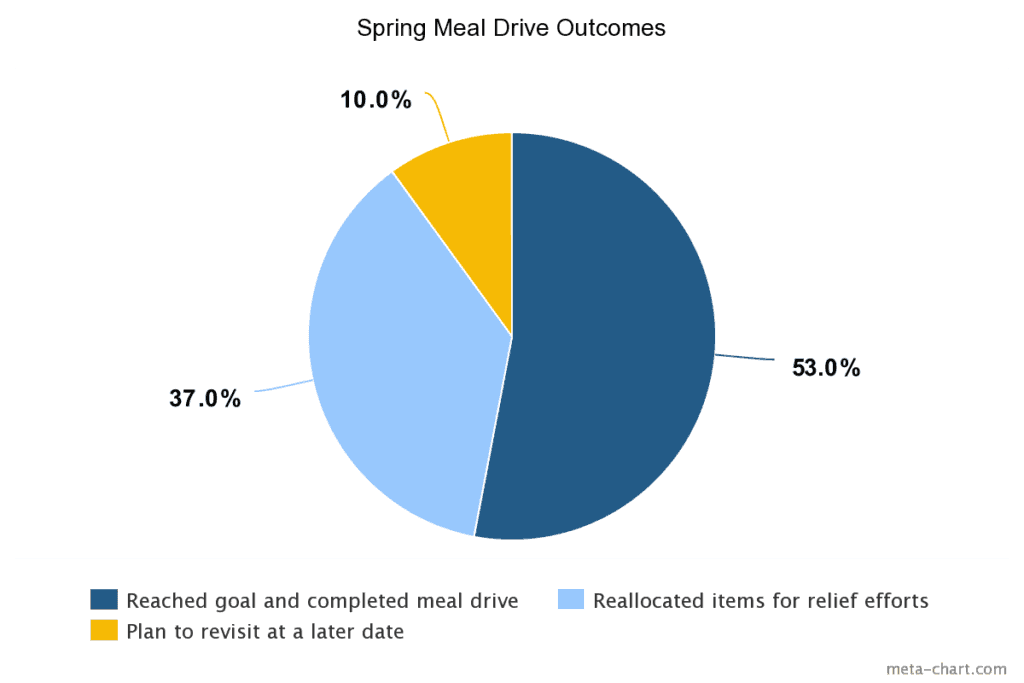 Of dealerships that reported, most were able to complete their traditional meal drive. Some reallocated food and packaging materials for emergency relief efforts, while others plan to reschedule their meal drive for a later date.
"Due to threats from this pandemic, so many of our everyday partner agencies were dissolving their regular distribution events despite a surge in need, so the Hendrick Spring Meal Drive could not have come at a better time," shared Donald Dickens, Anderson Branch Manager for the Second Harvest Food Bank of Metrolina.
And our teammates didn't stop at collecting food for the meal drive. When grouping limitations made it impossible for Hendrick employees to volunteer to distribute the food, several teammates stepped up to make sure it was possible for others to, providing gloves, masks, and financial donations to help make meal dissemination possible.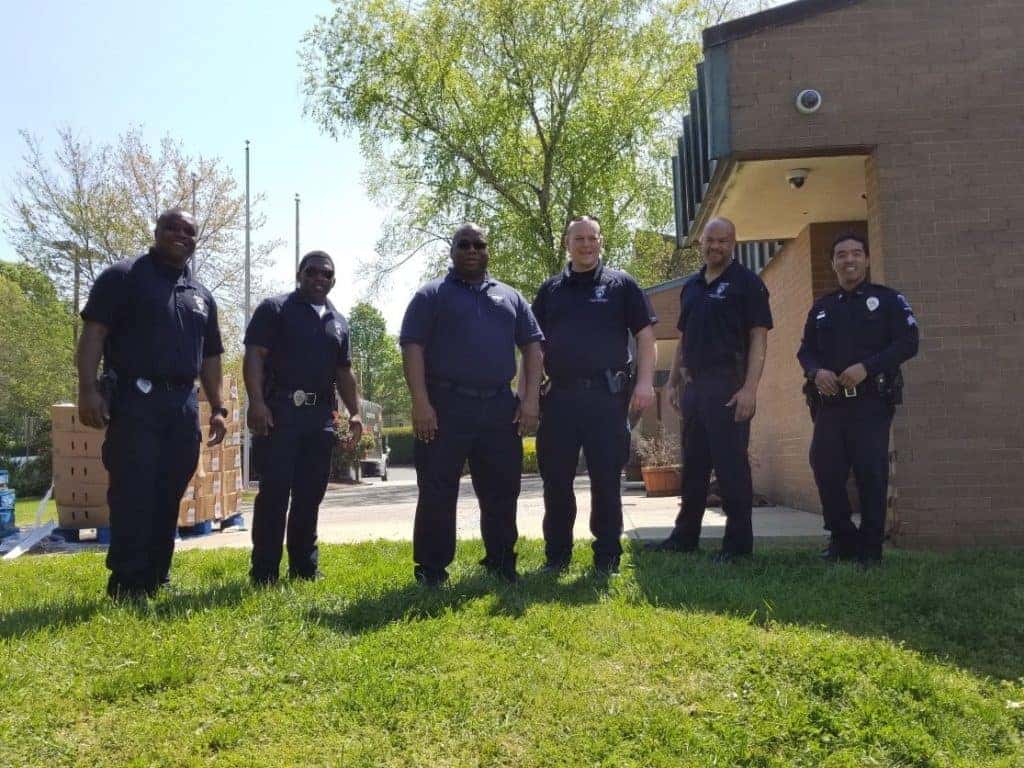 Teammates in Charlotte got creative and recruited the Charlotte-Mecklenburg Police Department to help volunteer at a large distribution event.
We are incredibly thankful for the hard work, perseverance and dedication demonstrated by all of our teammates and locations. For so many of our neighbors, these meals will offer some stability and hope during an otherwise defeating time.