Sharing Porsche Passion on Stuttgart Saturday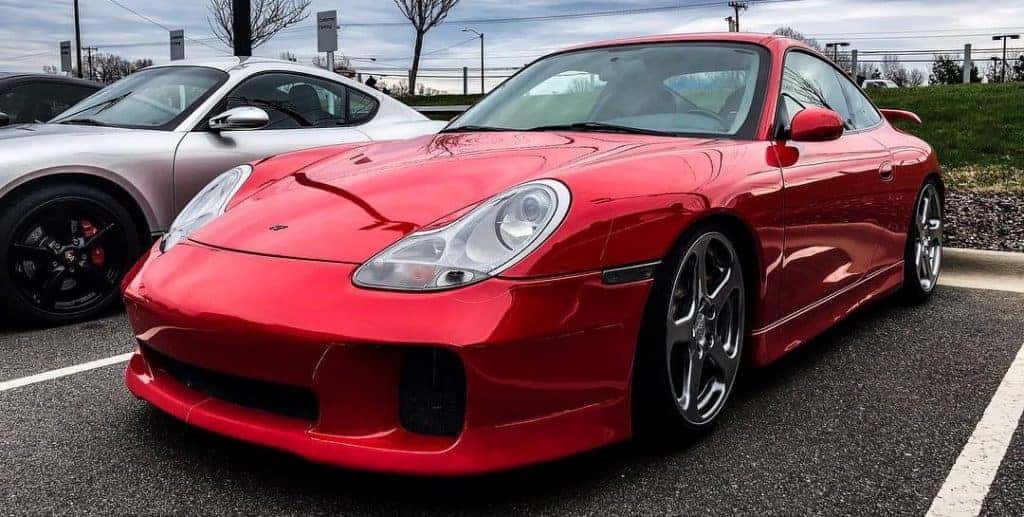 When purchasing a Porsche, many owners are doing more than just buying a car. They are partaking in an automotive passion.
"Porsche is something that gets into people's blood," said David Foster, Hendrick Porsche general manager. "When we have someone who is buying their first Porsche for instance, it's a car that many have aspired to as a young child with posters on their walls, they really not only fall in love with the brand but are taken by the allure of ownership."
Hendrick Porsche teammates truly share their customers' enthusiasm and wanted to create an event that brought together like-minded enthusiasts to celebrate that love, as well as drive traffic into the new Charlotte facility. Stuttgart Saturday was born.
It's an idea Hendrick Automotive Group teammates Steve Mann and Albie Blanco designed as an homage to Porsche's German headquarters. While it was based off an already popular concept called Cars & Coffee, the event still needed time to evolve after it was first introduced.
"It was light for the first few months, likely no more than 20 attendants," Mann said. "We then began to develop monthly themes for the event like showing off new models, heritage cars, trivia contests, etc … to attract traffic. We also worked with the local owner's club – Porsche Club of America – along with social media and email campaigns to get the word out."
Those efforts have paid off, and the event has started to flourish with the most recent gathering hosting more than 70 attendees.
"It's a great way for us to couple together a special ownership experience where we buy them breakfast, serve coffee and share this facility, which not only has all the beautiful retail space, but offers an incredible service department that gives our customers an opportunity to watch their vehicles being serviced."
While monthly themes vary – including a popular celebration of the annual Le Mans 24 Hours endurance race, one of the world's greatest auto races that Porsche has enjoyed tremendous competitive success – Stuttgart Saturday has also been a terrific way to serve the community.
"Stuttgart Saturday has given us the opportunity to promote our Hendrick Cares program and the food and toy drives to collect donations from our owners during the events," Mann added. "The exposure within our owner base, PCA group and social media are helping to increase the amounts collected. We participated with the Second Harvest Food Bank of Metrolina for our March and April events to support the company's Spring Meal Drive."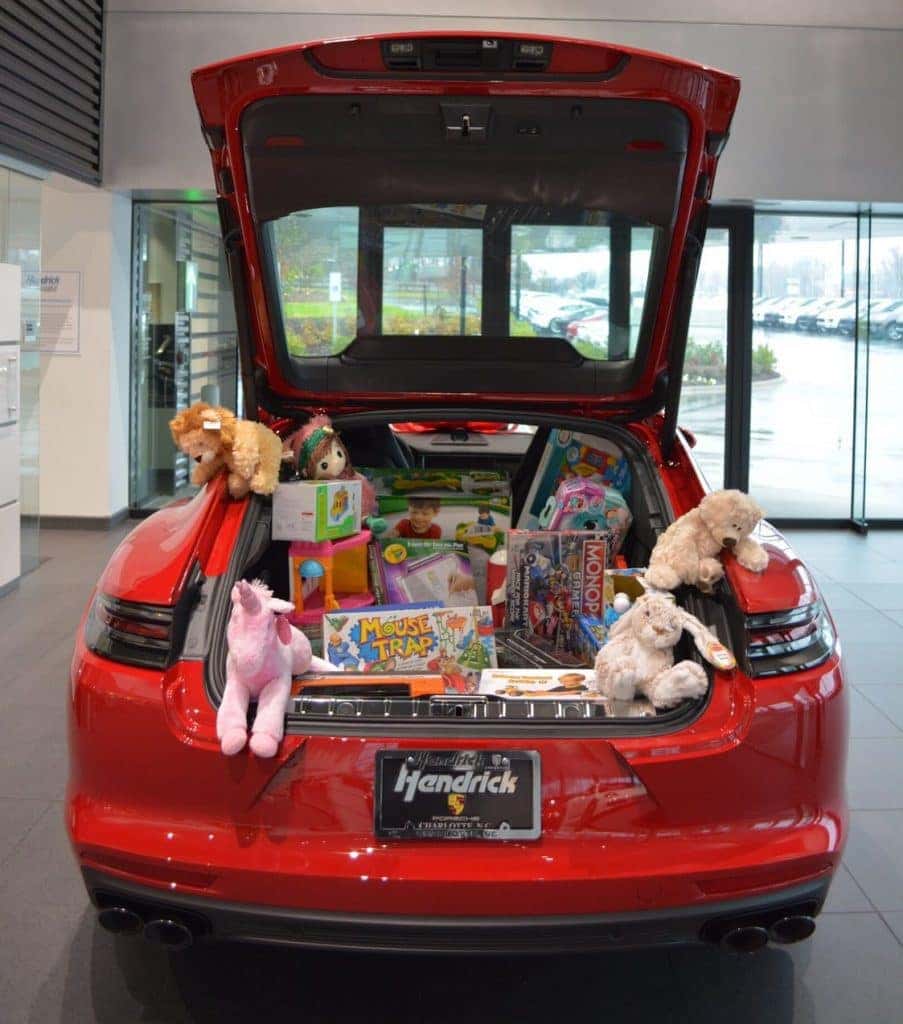 Stuttgart Saturday enthusiasts participated in Hendrick Porsche's holiday toy drive to benefit Toys for Tots.
Stuttgart Saturday has placed a focus on teammates, customers and the Charlotte community. Its a day for car enthusiasts to get together at the dealership and have a little fun.
"This past February we invited owners to send in a picture of their first love – be it two or four doors, two or three pedals – to share in a celebration of Valentine's Day. We then displayed their pictures in a rolling side show on our large screen which triggered many fun conversations as guests shared stories of their car passions."
What ways are you sharing your customers' enthusiasm at your dealership?