Rick Hendrick Purchases First Mid-Engine Corvette To Benefit A Special Cause
In January, Hendrick Motorsports owner and Hendrick Automotive Group Chairman and CEO Rick Hendrick became the proud owner of the first 2020 Chevrolet Corvette Stingray – with the funds benefiting a very special cause.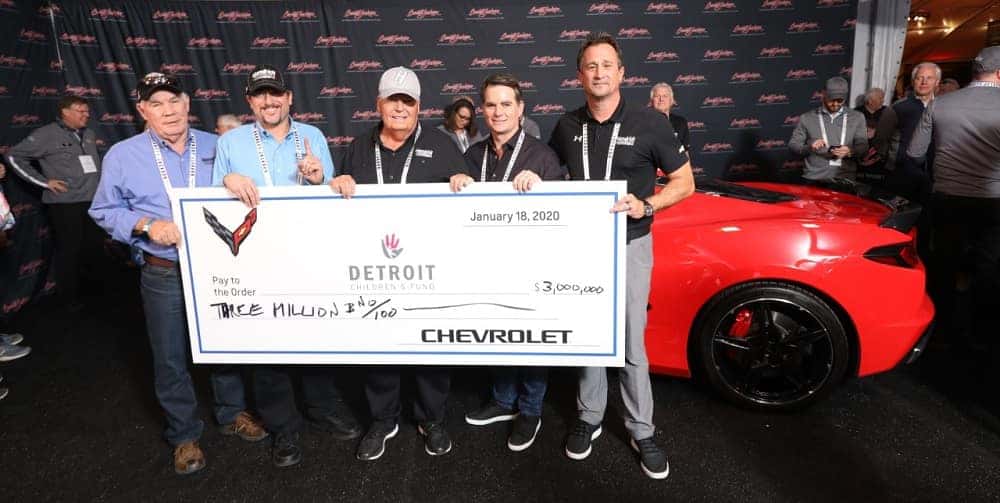 At the 49th annual Barrett-Jackson collector car auction in Scottsdale, Arizona, Chevrolet offered the first retail VIN No. 0001 of its historic mid-engine Corvette – a 3LT with the Z51 performance package – on the auction block just weeks before it began shipping to dealers. Hendrick's winning bid will benefit the Detroit Children's Fund, a nonprofit focused on high-potential investments to provide enhanced resources and opportunities for children and schools in Detroit.
"Reaction to the mid-engine Corvette has been extraordinary," said Mary Barra, General Motors chairman and CEO, who was at the auction. "It's both humbling and exciting to harness that success and provide the proceeds to the Detroit Children's Fund."
Hendrick Automotive Group operates 15 Chevrolet dealerships across the United States, and Hendrick Motorsports has only fielded Chevy race cars since its inception in 1984. Hendrick is a member of the Corvette Hall of Fame and a passionate collector of Chevrolet and General Motors vehicles.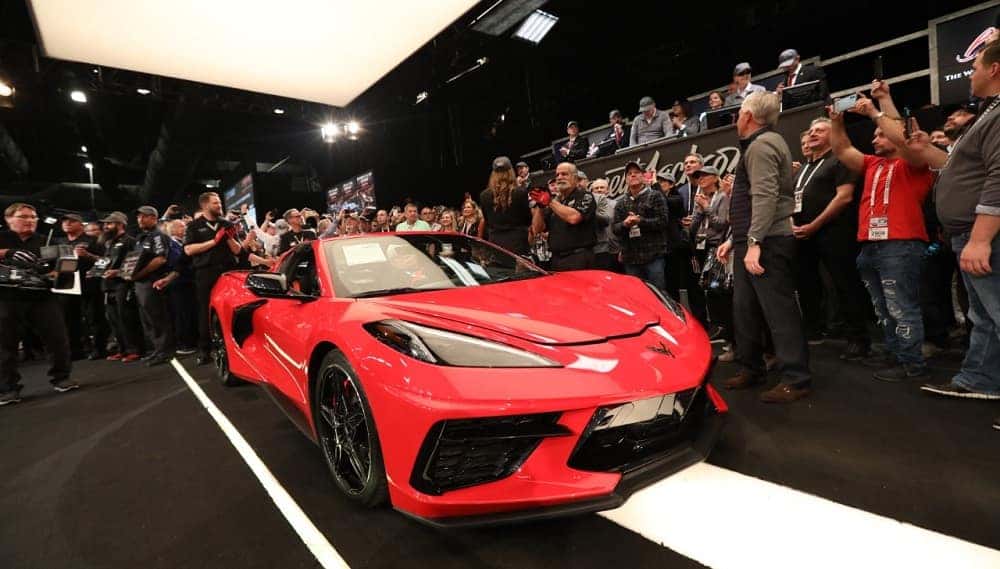 "I am the number one Corvette junkie in the world," said Hendrick, who was joined at the auction by four-time NASCAR Cup Series champion Jeff Gordon. "Thanks to Chevrolet and Barrett-Jackson, because they always pick charities that are so good and help so many people."
The $3 million raised will fund comprehensive school interventions that result in academic success for kids. And because great schools require strong leadership and well-trained teachers, DCF will also use the funds to recruit, develop and retain leadership and teaching talent.
"All children deserve great schools," said Jack Elsey, DCF's executive director. "The proceeds from this auction will help improve public education in Detroit and, as a result, give thousands of young Detroiters a brighter future. We cannot thank General Motors enough for their commitment to DCF and the children of Detroit."