Preparing To Celebrate Thanksgiving With Our Neighbors In Need
As part of our ongoing commitment to our local communities, Hendrick Automotive Group is hosting our third company-wide food drive to help feed 10,000+ families facing hunger. Our employees in 14 states are working with 25 local food banks and collecting enough food to provide neighbors in need with more than 10,000 nutritious meals complete with a turkey and pie sponsored by Hendrick Automotive Group. Our goal is that every employee is able to donate something and get involved with volunteer opportunities being throughout October and November.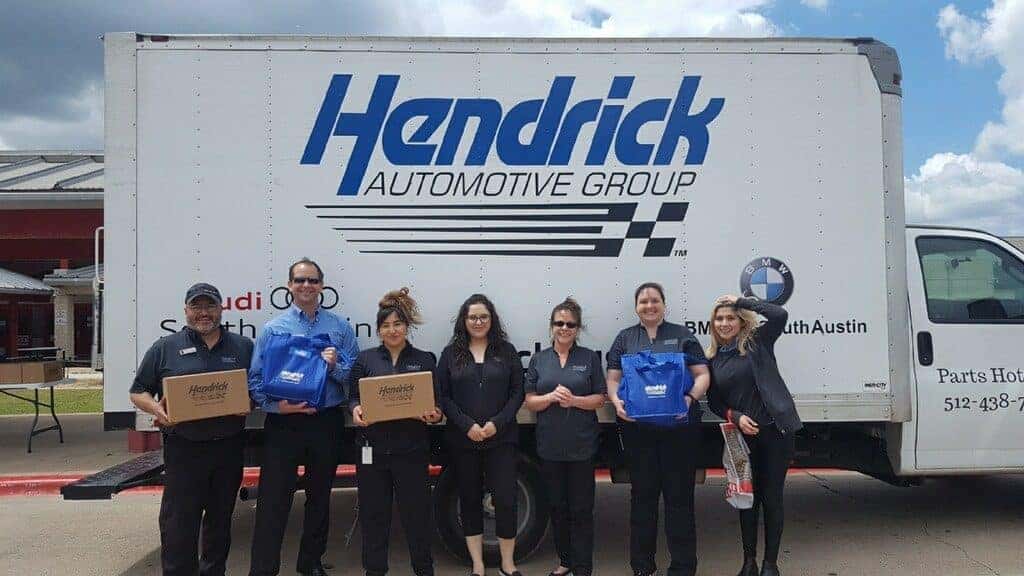 Austin dealerships collected 120 complete meals for their neighbors facing hunger.
Since 2001, we have provided a quality meal to more than 150,500 individuals, with the Thanksgiving meal drive in 2018 being the first drive to include every teammate across the country. Thanks to the dedication of our employees, the drive has continued to grow and become an engaging and fun part of Hendrick culture.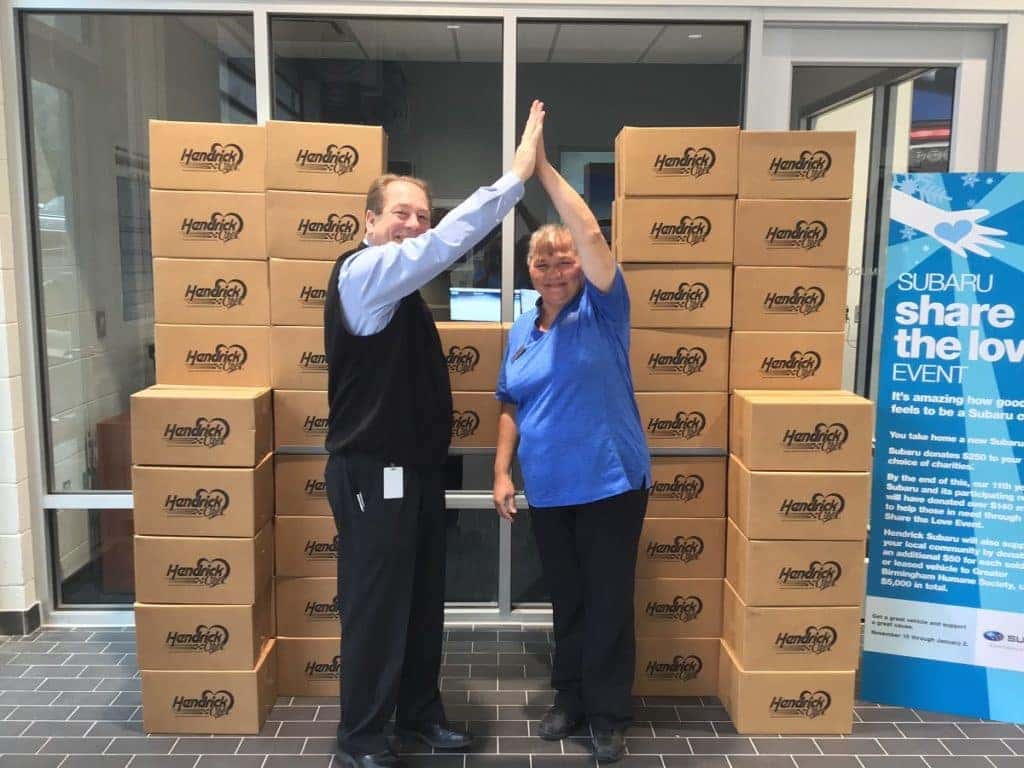 Hendrick Subaru of Hoover showed off their meal drive spirit for last year's display.
To further encourage the creativity of our stores and spotlight their efforts, this year's meal drive will also feature the CANdemonium contest. Whether it's a one-of-a-kind collection idea or a festive display of donated food, we want to see (and share!) the unique ways our teammates participate. Follow along with the contest submissions on Hendrick Cares social media channels, or learn more about the contest here.
How can you build upon your team's successes to inspire further growth?