Off-Site Packing Event with Fox 46 Charlotte and the Charlotte Knights
When the schoolyear is over, many local students are excited about time with their friends, long days at the pool and no homework assignments. For other students however, summer is a time of uncertainty and inconsistent access to food. In fact, one in five children in the Charlotte-Mecklenburg school system will be hungry over their summer break.
When Hendrick Automotive Group first started learning more about hunger in the Charlotte community, they decided to partner with a local non-profit that was leading the way in addressing hunger across 19 counties: Second Harvest Food Bank of Metrolina. Hendrick Automotive Group not only has the privilege of sponsoring several hunger-related programs, but they also have the opportunity to partner with local media to further spread awareness.
In June, our company had the opportunity to partner with Fox 46 Charlotte, the Charlotte Knights and Second Harvest Food Bank to pack over 1,000 food backpacks that could be handed out to students throughout the summer. Each bag contained approximately 12 lbs. of protein-rich meal supplements that serve as a stopgap for children experiencing hunger over the long break.
Not only will these bags get distributed to students across 15 Title 1 schools this summer, but Hendrick Automotive Group also has the privilege of sponsoring weekend food backpacks for these same schools throughout the schoolyear. Thanks to groups like Fox 46 that help Hendrick Automotive Group with events like these, food backpacks can be distributed throughout the entire schoolyear to ensure students have access to food during weekends.
Check out these pictures of the Fox 46 team packing food backpacks at BB&T Ballpark in Charlotte, North Carolina to help Hendrick further their reach of the weekend food backpack program.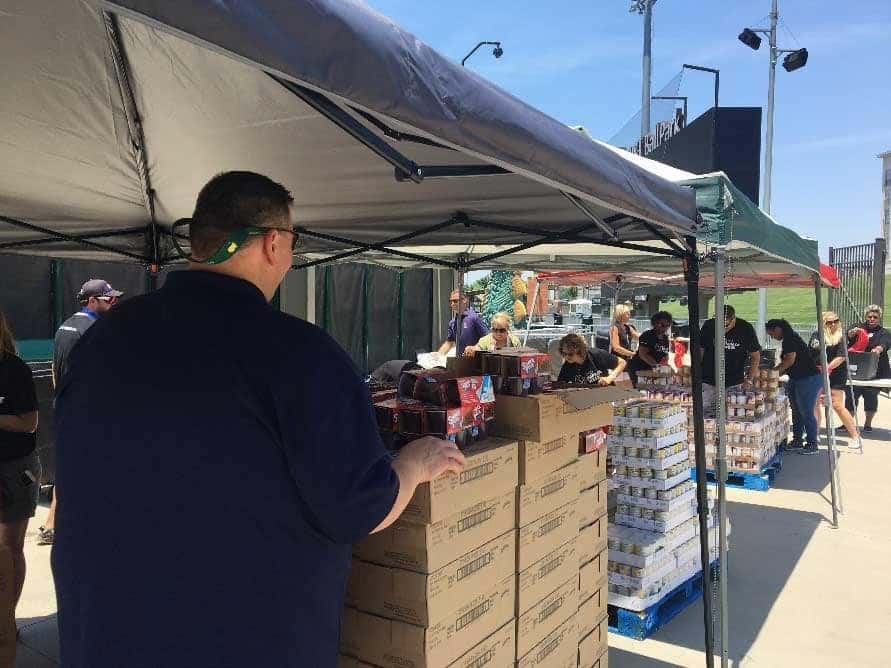 The Fox 46 Charlotte sales team gets ready to pack more than 1,000 weekend food backpacks.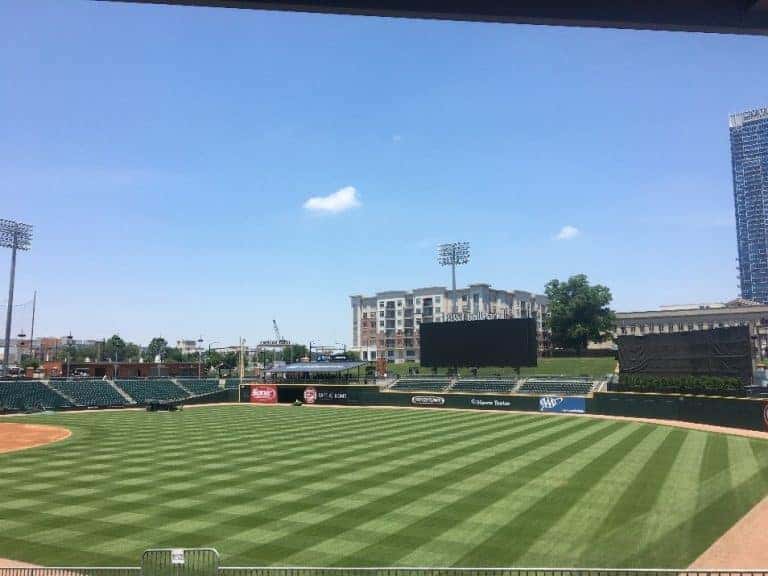 Hosted at BB&T Ballpark in Charlotte, NC, this event gave our volunteers the opportunity to pack food backpacks with a beautiful view.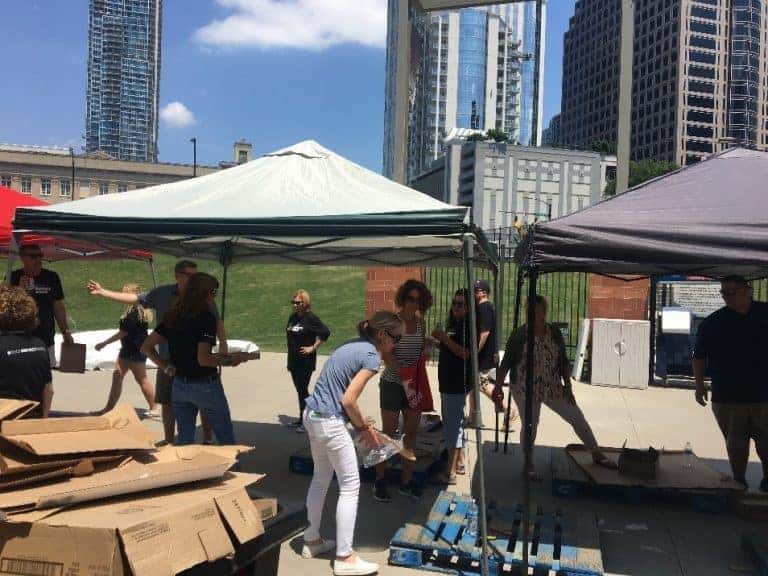 Our Fox 46 friends hard at work.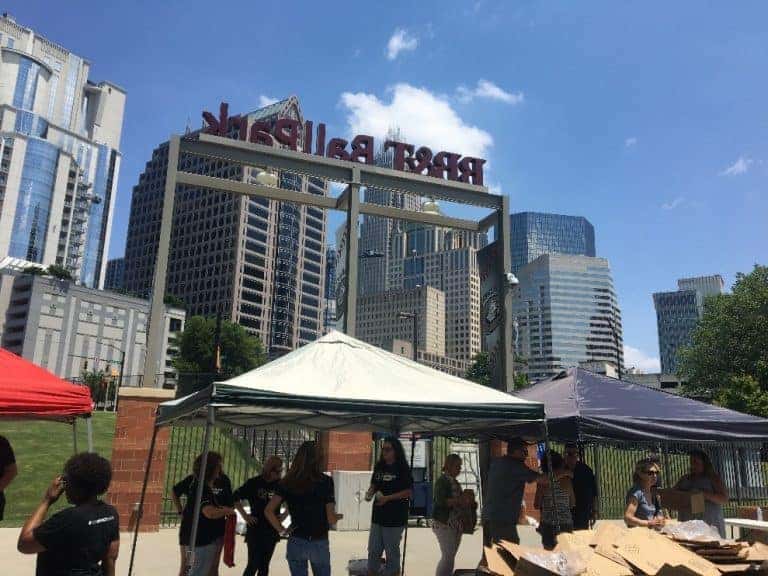 The BB&T Ballpark is located in Center City, Charlotte, which provided another amazing backdrop for our event.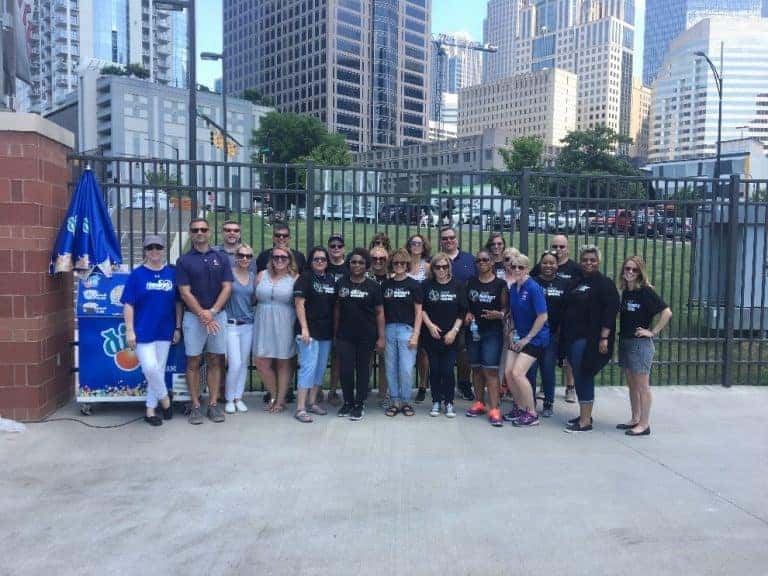 The Fox 46 team works hard…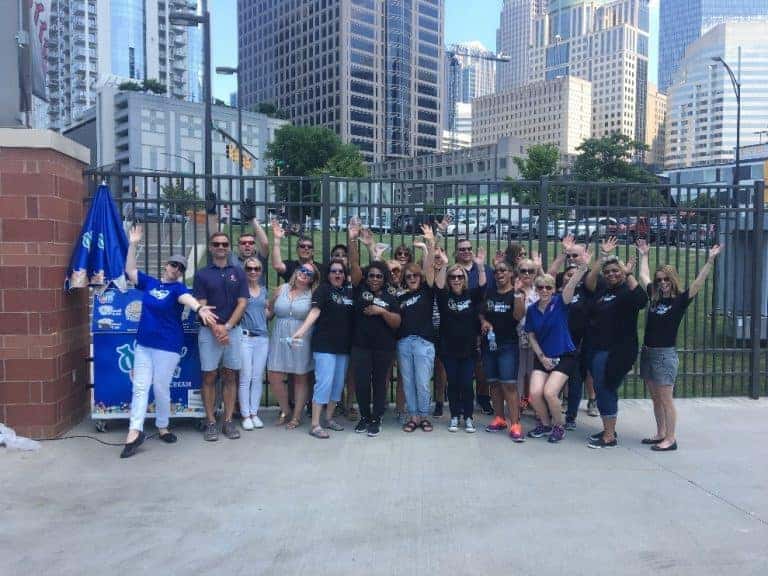 …and plays hard!