MINI Is Not Just a Brand, It's a Lifestyle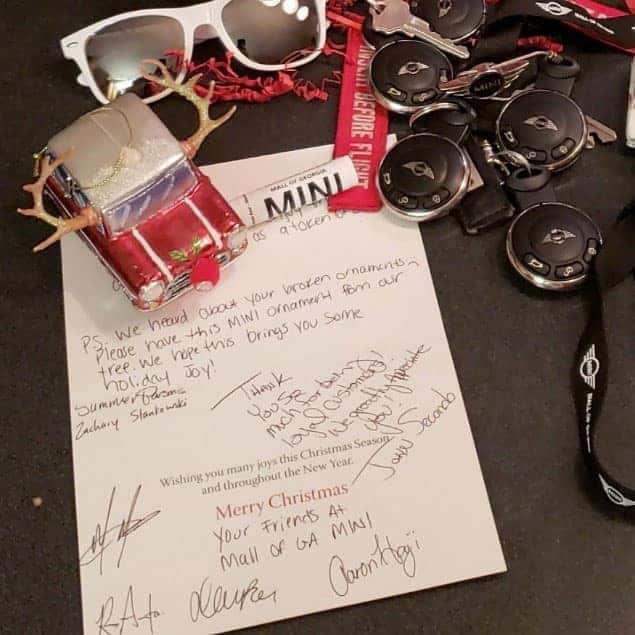 MINI owners are extremely enthusiastic and passionate, and many consider the brand more than just a car – it's a lifestyle. We see it when we interact with our customers every day. One MINI family, loyal Mall of Georgia MINI customers Craig and Mari Miller, are long-time enthusiasts and happy owners of seven MINIs – including two classic race cars – needed a bit of holiday cheer after a pre-Christmas "incident."
One day this past December, Mari posted a beautiful photo of her elaborately decorated Christmas tree with MINI ornaments on it.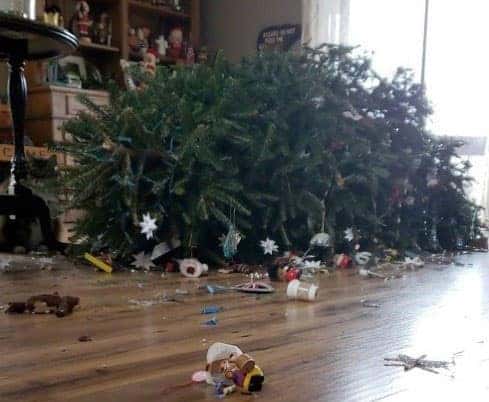 Unfortunately, a few days later, she posted a much different photo. Her cat had taken down the entire tree and destroyed every single one of her glass MINI-themed ornaments. Talk about putting a damper on the season.
Our team here at Mall of Georgia MINI felt that Craig and Mari could use little holiday cheer, so we decided to take one of the glass MINI ornaments off of our dealership's tree (we actually have the exact same ornaments) to surprise them. Two days later, a FedEx box filled with Christmas joy arrived and Mari posted on Facebook again, thanking us and posting photos of her package.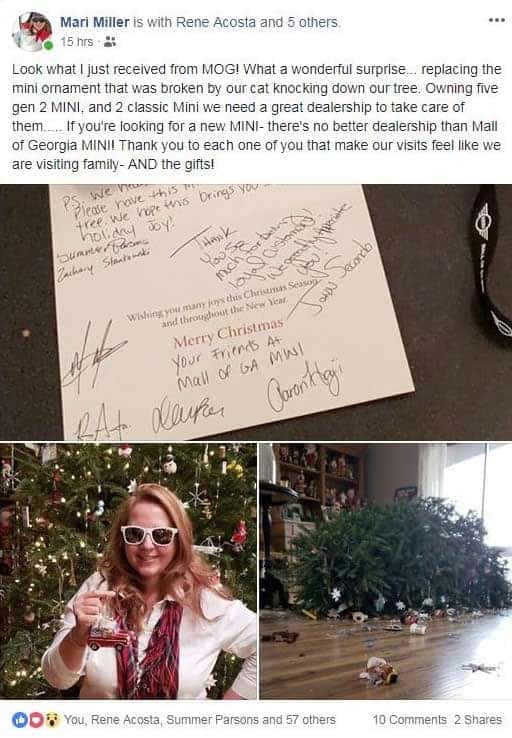 Positive comments started rolling in and we could not have been more pleased with the response. It may have been a small gesture, but sometimes that's all it takes to 'wow' a customer!