Looking Forward To Another Year Of Exciting Meal Drives
With a successful 2019 behind us, it's time to kick off another year of exciting meal drives.

When Mr. Hendrick sits down to celebrate the holidays with his loved ones, he loves knowing that our company has afforded the same opportunity to our neighbors in need. The Easter holiday this spring will be no different.
With a successful 2019 Thanksgiving Meal Drive behind us, we are excited to kick off the Spring Meal Drive across our Hendrick Automotive Group family. And for the first time, Hendrick Motorsports will be joining these efforts as well. By working together, this expansion gives us the opportunity to distribute additional meals across more communities for a longer period of time.
With each successful meal drive, Mr. Hendrick sets loftier expectations for the next one. Our goal this spring is to collect more than 12,000 meals between our two companies, ensuring that more families will be able to celebrate hunger-free.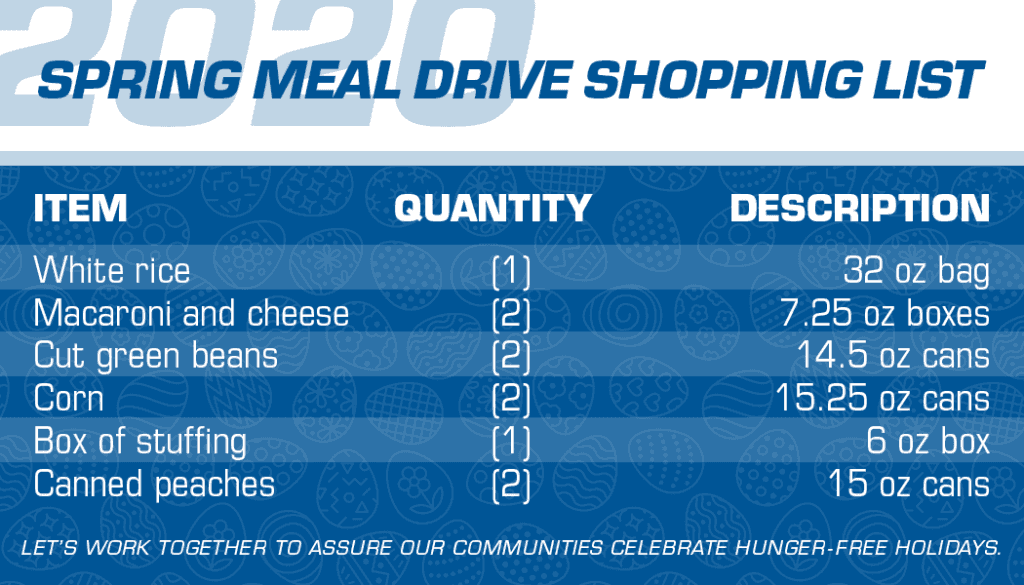 Here are the items we are collecting for the Hendrick Automotive Group Spring Meal Drive.
We will also be kicking off another CANdemonium competition this spring. As a reminder, this competition is an opportunity to spotlight the unique and creative ways your team collects, displays or distributes its donated food throughout this year's spring meal drive.  The deadline for this spring's entries is Wednesday, April 8. You can click here for more details on how to submit an entry, and more information about the competition will be sent to Hendrick Cares Leads in late February.
Here's to another exciting year of meal drives!