Kansas City Lexus Dealerships Use Team Spirit To Support Local Soccer Team
The only thing that exemplifies the culture at the Hendrick Lexus Kansas City North and South locations more than their love for Kansas City Chiefs' football is their giving spirit. This football season the dealerships found a way to bring both their passions together to celebrate their home team making the playoffs and benefit a good cause.
Leading up to the big game, the dealerships hosted Red Friday events and decorated the dealership with Chiefs colors, themed snacks and encouraged employees to show off their team spirit and wear their favorite Chiefs gear to work. As part of the events, they held a fundraiser to support another local team – the youth soccer academy at the Salvation Army. Employees donated to the cause in exchange for getting to wear jeans with their Chiefs gear, and the dealership matched the funds raised.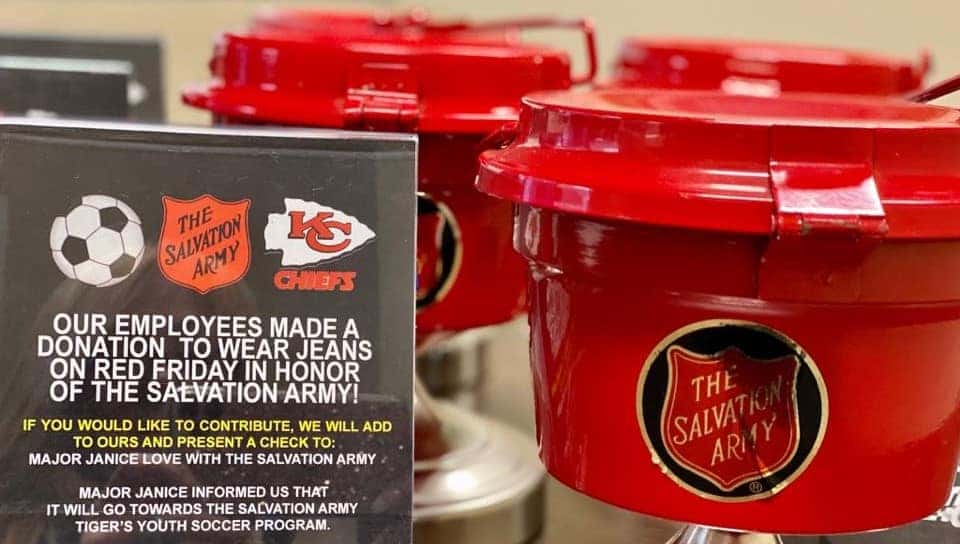 As a true testament to their giving and cheering spirit, the two dealerships invited Major Janice Love from the Salvation Army to their February team luncheon to present the donation, and also got their partner Branding Stop involved to supply new shirts for the entire soccer team.
"When Susan from Hendrick Lexus asked if we would be willing to donate the t-shirts for this soccer team, I didn't hesitate for a minute. One of Branding Stop's core values is giving and we love to do it!  Seeing the smiles on those kids faces and knowing we played a part in them makes everything we do worth it," said Carrie Peterson from Branding Stop.

Along with the matching gift from the dealerships, Hendrick Automotive Group teammates raised enough money to treat the team to new soccer balls and a special surprise shopping trip. The entire soccer team got the VIP treatment at a local sporting goods store, and each child was able to pick out two pairs of brand new cleats.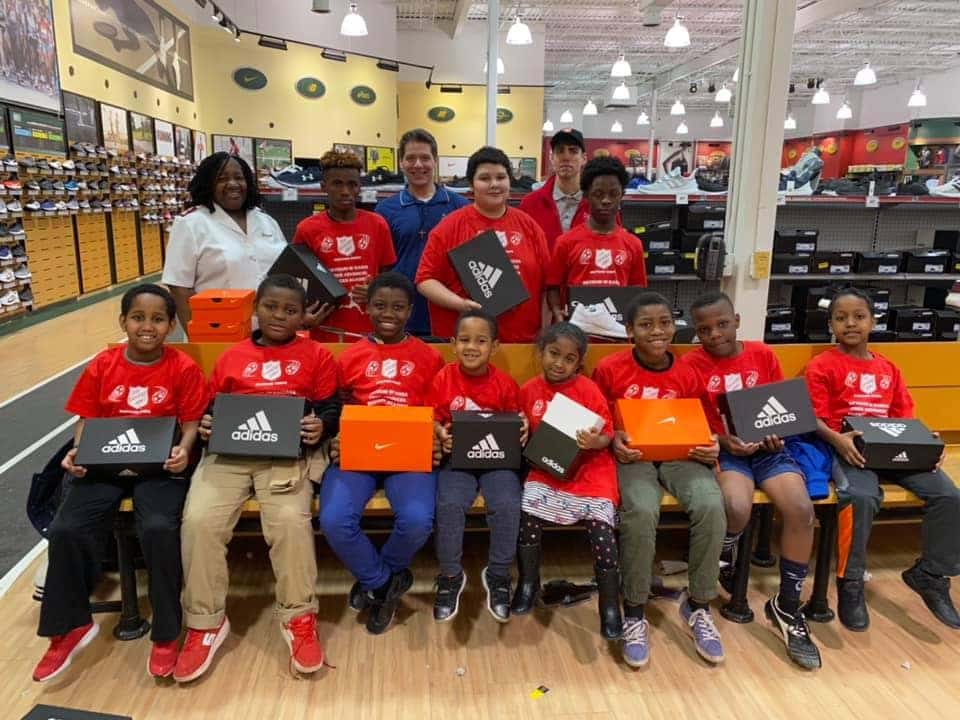 "One of the greatest things one can do is give, and we are so lucky to get to live that out in our workplace. What a privilege it was to be able to be part of this team and see the experience through the eyes of these kids. The joy on their faces was priceless," said Susan Rustvold from Hendrick Lexus Kansas City.