Honda Week of Service 2018
Each year, Honda and its business partners conduct the "Honda Week of Service" throughout the United States, Mexico and Canada to reinforce the Team Honda spirit of making a difference in the communities where their employees live, work and play.
This year was no different: Hendrick Honda and Acura dealerships pulled together 20 different projects in their local communities, spanning from Greenville, North Carolina to El Cerrito, California. The projects this year ranged from donating a wish-list of items to chronically-ill children, sponsoring a blood drive, restoring the home of a veteran in need and many more!
"Each year, we look forward to volunteering during Honda Week of Service because it's a time for our team to intentionally slow down, have some fun and really plug in with our local community," said Carley Willoughby, whose team at Hendrick Acura in Charlotte, NC volunteered at an end-of-the-schoolyear field day sponsored by their dealership.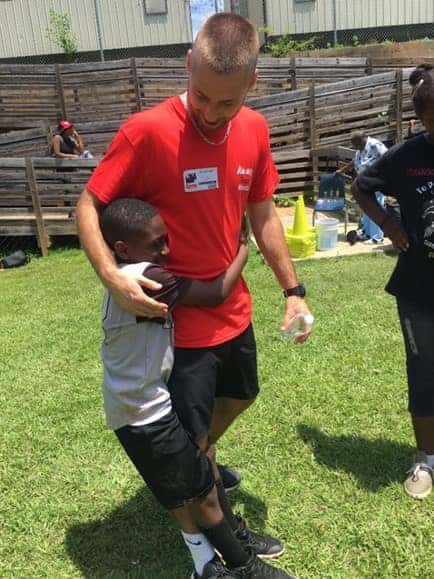 Grayson Buck from Hendrick Acura made a new friend at Thomasboro Academy's field day.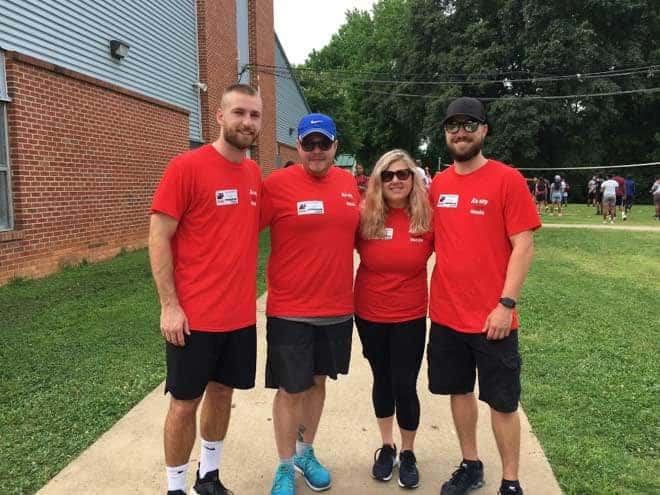 he Hendrick Acura team is all smiles at Thomasboro Academy's end-of-the-year field day.
Summer Jahn, a teammate from Hendrick Honda Bradenton, also loves that these service projects serve as such a great team builder.
"We had the opportunity to pack 800 snack bags for children facing hunger in Manatee County, Florida. When your team comes together around a common cause as important as that, it really helps to further bond with your teammates and build morale," Summer said.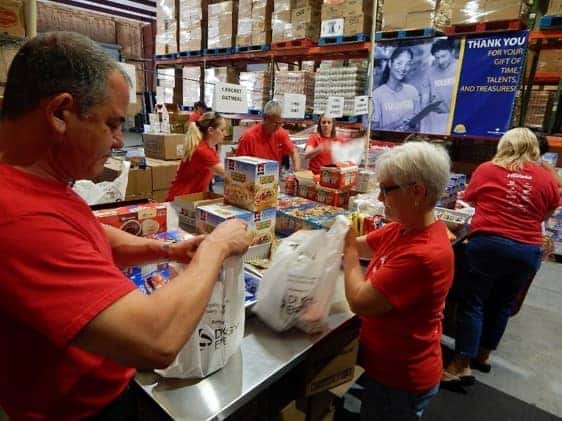 The Hendrick Honda of Bradenton team packing snack bags for local hungry children at the Food Bank of Manatee County.
In Kansas City, nine volunteers from Hendrick Acura Overland Park prepared dinner at the Ronald McDonald House of Kansas City.
"So many of the families at the house shared with us that the fajita dinner we made was the best food they had had in weeks, since all they had been eating was hospital food. That meant a lot to all of the employees and many of us are already planning a time to go back and volunteer," said Amber Smith, a marketing coordinator at Hendrick Acura Overland Park.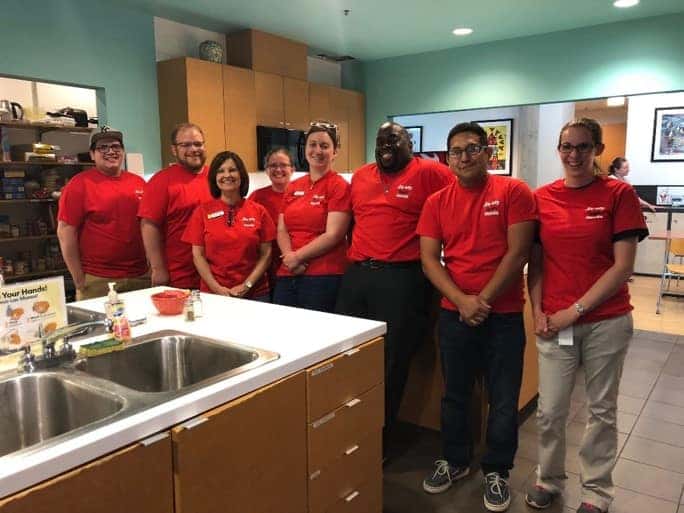 Teammates from Hendrick Acura Overland Park get ready to prepare dinner for families at the Ronald McDonald House of Kansas City.
One of the greatest bonuses: this week of service allows members of the community to experience the legacy of caring that Chairman Rick Hendrick has worked so hard to create, in communities across the United States. In Pleasanton, California, the teams of Acura of Pleasanton and Honda of El Cerrito had the opportunity to restore the home of a local veteran, and they really couldn't imagine a better way to demonstrate such a legacy.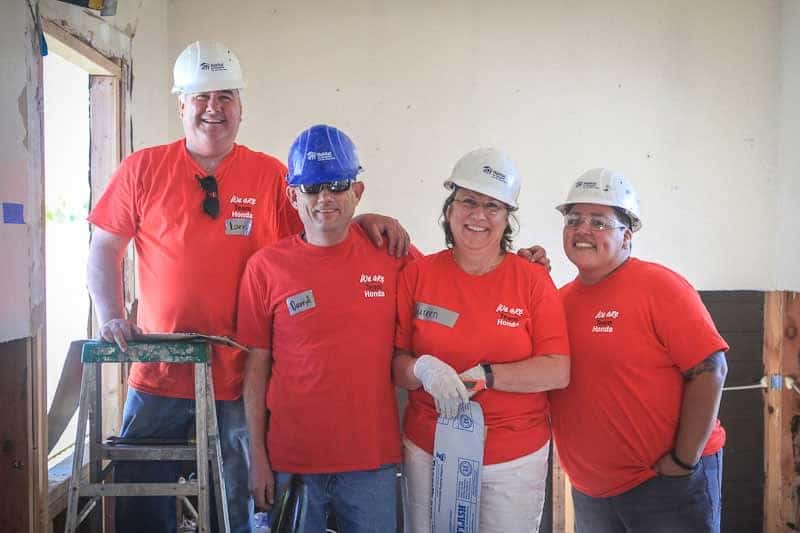 This team from Honda of El Cerrito shows off their amazing renovation skills.
Eva sborne from the Hendrick Pleasanton Automall shared, "We were able to help renovate a home belonging to a disabled veteran which he shared with his six family members. The family home, which the family had lived in for more than 40 years, was badly in need of repair. Through our efforts and thanks to Habitat for Humanity, he will be able to refinance his home at 0% interest, make an affordable house payment, and live comfortably with his family in an updated and accessible home. I can't think of a better way for Hendrick employees to get involved and to show just how much Hendrick and its employees care about our community!"
Here are some additional photos for you to enjoy.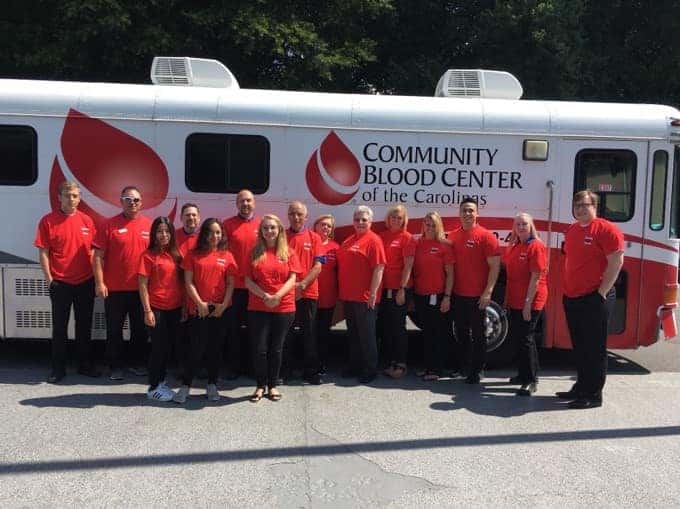 Hendrick Honda teammates get ready to donate blood to the Community Blood Center of the Carolinas.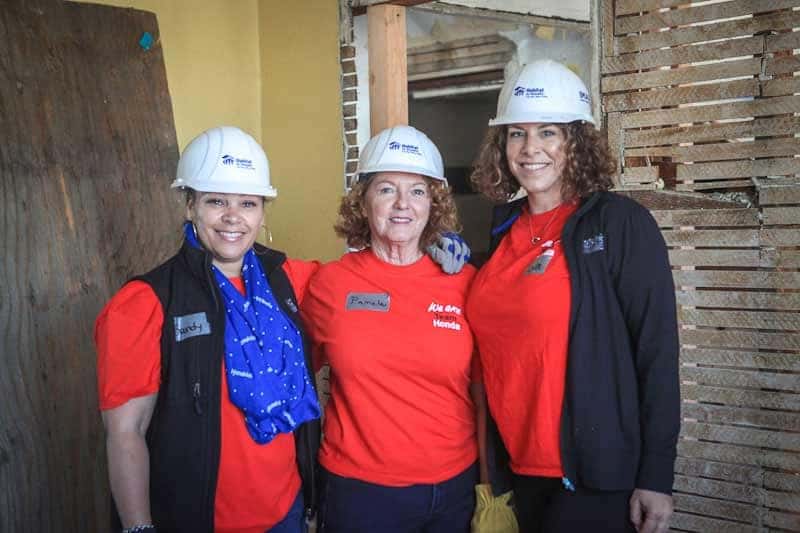 Hard hats are a must for this amazing trio from Honda of El Cerrito.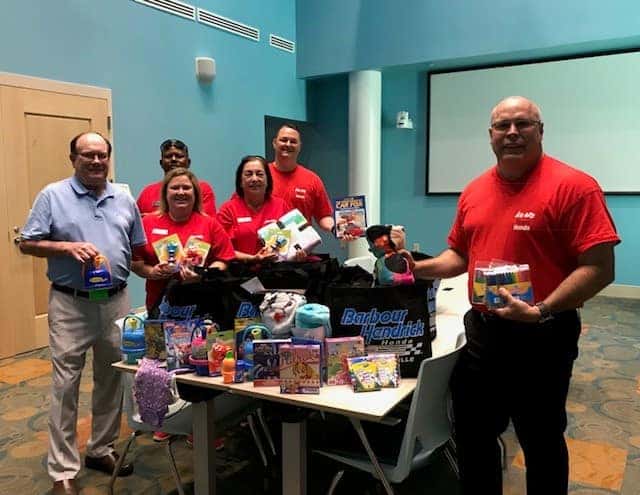 The team at Barbour Hendrick Honda Greenville preps supplies collected for young patients at the James and Connie Maynard Children's Vadiant Hospital.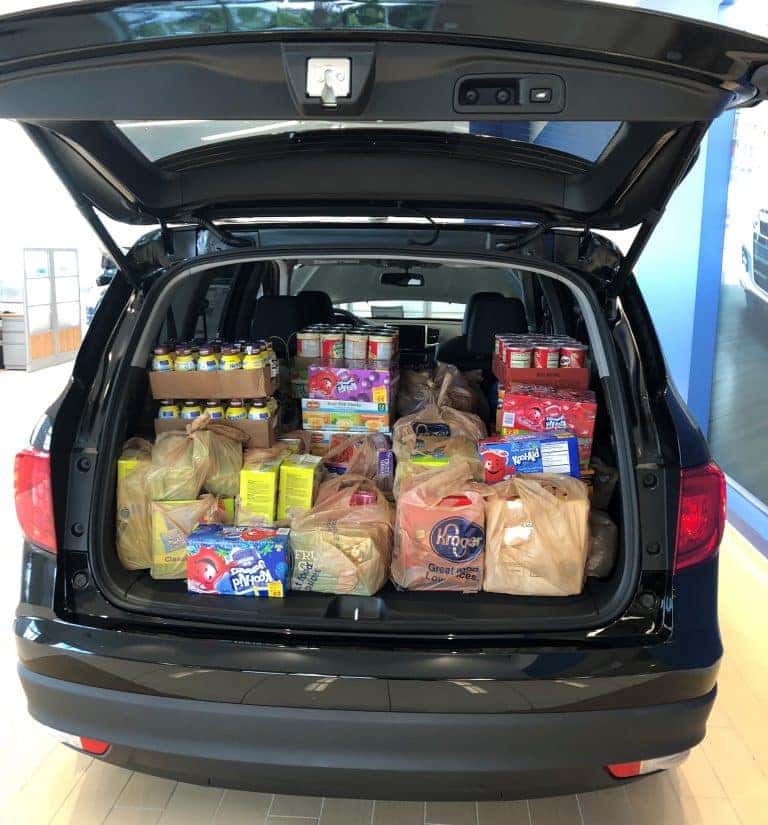 Honda of Newnan teammates had a great time loading up this food for local children in need.