Hendrick Cares Feature Story Update: Jay Ritenbaugh's Continued Journey to Recovery
Back in May, we had the opportunity to share the story of Jay Ritenbaugh, a sales associate at Honda Cars of Rock Hill who had been diagnosed with Guillain-Barre Syndrome and through his recovery, started a new career selling cars for Hendrick Automotive Group.
We wanted to take a minute to share this video with you to provide an update on how Jay is doing, but in case you did not have a chance to read our original story, you can check it out here.
We recently received another update from Jay: this past summer, he had the opportunity to participate in a mission trip with Dilworth United Methodist Church. He traveled to Puerto Rico with eight other congregants to volunteer in a town where electricity had yet to be restored since Hurricane Maria hit in September of 2017.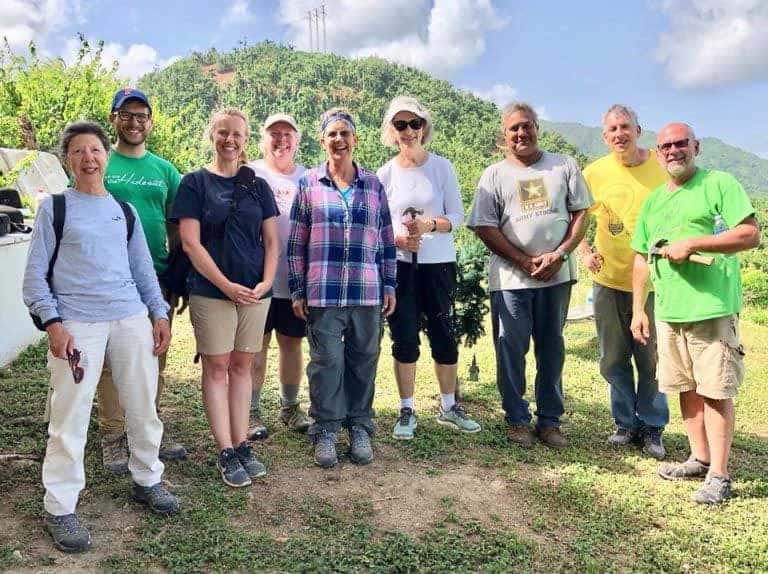 Jay and his fellow teammates take a break after a long day helping to rebuild a home in Patillas, Puerto Rico.
When we asked Jay about his mission trip, he said, "It just felt like the right time to go, since I have been in recovery for about a year. I believe that since I was given a second chance, I should use it by giving back to others."
Jay shared that most of the Puerto Rican neighbors he interacted with did not speak English, but that "serving has a way of connecting people where no words are required."
Talk about someone who personifies the "Hendrick spirit." Thank you, Jay, for all you do to make our world a better place.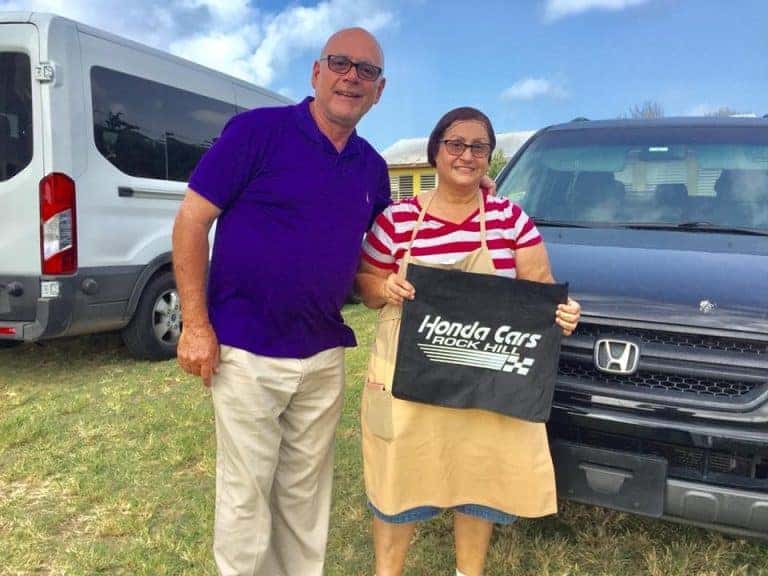 One of the local chefs who prepared lunch for Jay and his team throughout the week drove a Honda Pilot, so Jay was thrilled to leave her with a Honda Cars of Rock Hill beach bag.