Hendrick Automotive Group Teammate Travels to Charlotte to Share His Inspiring Artwork
The Hendrick Automotive Group Corporate Outreach Initiatives team most recently had the opportunity to share Dennis Cotton's story in the Hendrick Cares newsletter. Dennis Cotton, a sales associate at Hendrick Chevrolet Shawnee Mission in Kansas City, was recently diagnosed with terminal cancer. While the difficult diagnosis was crippling at first, it eventually led Dennis to a life-changing hobby: pour painting.
"When I was first diagnosed, I would get home from work and just think about cancer. But one day, I asked my co-worker Cheyenne what I should do to get my mind off of cancer, and she had a simple answer for me: you should paint," said Dennis.
Dennis didn't know where to start, so he wandered through a Michaels for several hours until he settled on an acrylic paint set. One thing led to another and before long, Dennis was pour-painting up to five canvases each week. Eventually, these canvases led to an even greater purpose: they inspired Dennis to start Kits for Smiles, a non-profit organization that raises money to send art kits to patients at St. Jude's Children's Hospital in Kansas City.
In September 2018, Dennis completed one of his favorite paintings: a tribute to Rick Hendrick and his love for vintage cars. He had even framed the canvas and sent it to Rick Hendrick's support team in Charlotte, NC. In return, Rick Hendrick decided to fly Dennis to Charlotte so that they could open the painting together.
On January 23, after months of planning, Dennis hopped on a plane to Charlotte, eager to meet Rick Hendrick and visit North Carolina for the first time.
"Each moment that passed, I still could not believe I was being given this opportunity. I had not traveled in over a decade, so I was constantly experiencing 'pinch me' moments," Dennis shared.
The day after Dennis arrived in Charlotte was the big moment to present his painting. The meeting was very special and allowed Dennis to intimately share how much his career and artwork had been inspired by Rick Hendrick.
"One of the things I always share with my teammates is that this company is different; it's different because of how much it celebrates its employees and how it prioritizes family. When I received my diagnosis, the managers at my dealership encouraged me to retire and enjoy the days I had left with my family. I had to remind them that my teammates and customers at Hendrick Chevrolet Shawnee Mission are my family, and I'm exactly where I want to be," said Dennis.
Here are some pictures of Dennis' visit to Charlotte.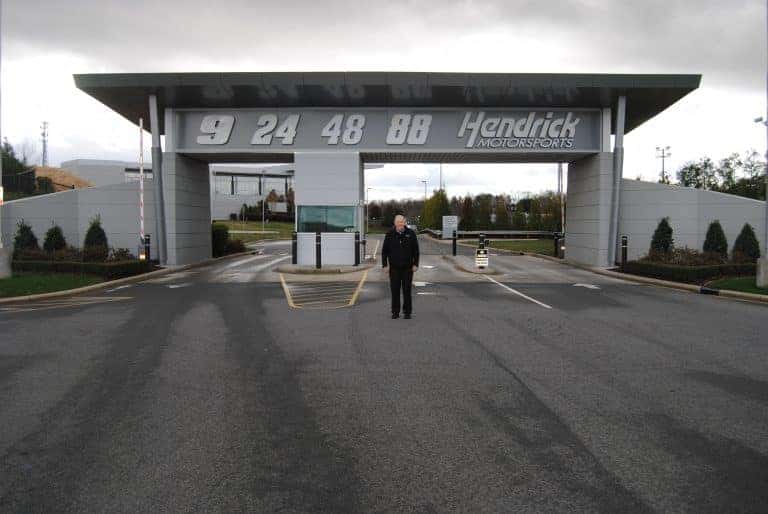 Dennis gets ready for his big day to begin!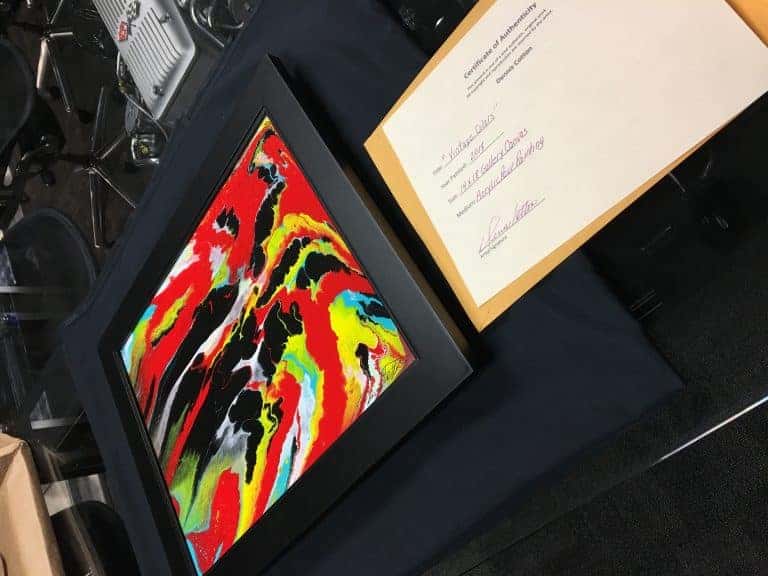 Dennis' painting for Rick Hendrick. Each canvas is presented with a Certificate of Authenticity, which includes the title of the portrait.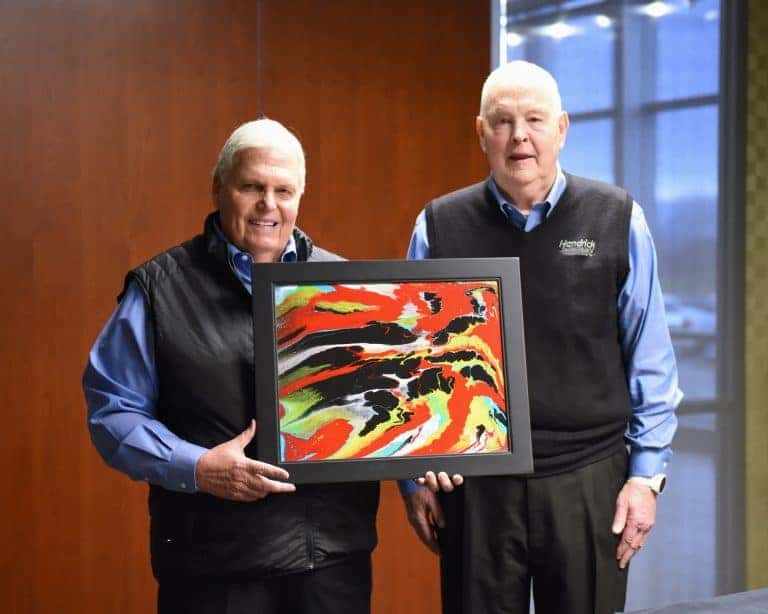 Rick Hendrick and Dennis share a special moment together.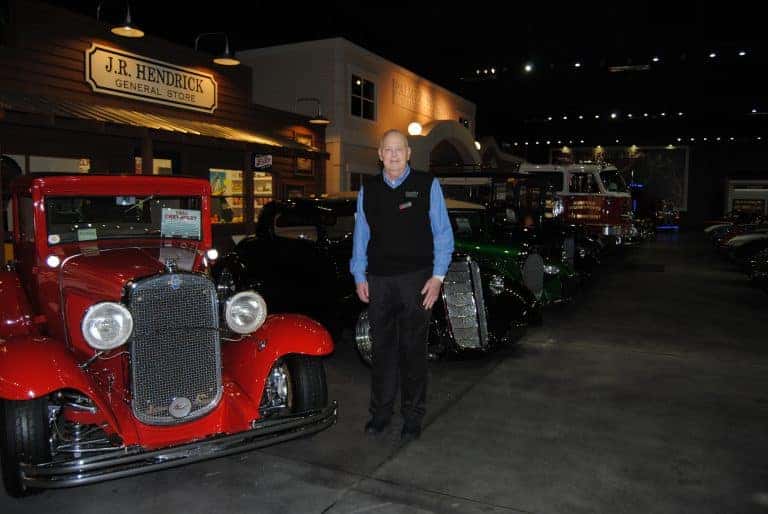 Dennis gets a private tour of Rick Hendrick's car collection.
Thank you to everyone who made Dennis' visit so special.
What is something small you can do today to show a teammate much you care?