Hendrick Automotive Group Teammates Redirect Support to Pender County, NC
Following Hurricane Florence, which hit the North Carolina coast on Sept. 14, our teammates in Wilmington and Jacksonville reminded us what the Hendrick Automotive Group culture is all about: caring about our most important asset, our people. And that generosity was not short-term: our employees worked tirelessly for weeks to assure their teammates had what they needed to recover, rebuild, and come back to work.
In late October, Mr. Hendrick coordinated to have an 18-wheeler full of food, personal care and household items sent to the Wilmington area to help our local employees, through an organization called Feed the Children. When the Wilmington team learned they would be receiving the items for their employees, they assessed their own needs with those of their neighbors and quickly determined that others needed it more than they did.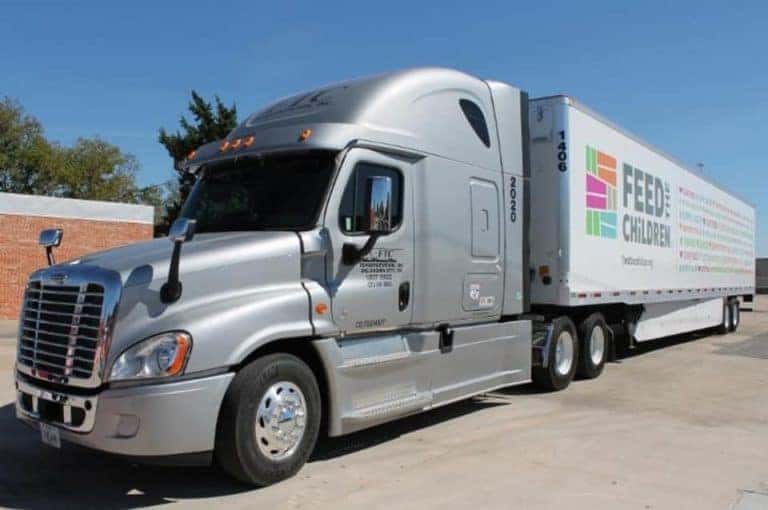 Teammates from Jeff Gordon Chevrolet stepped up to create the best plan of action to get the items to the 400 families who needed it most.
After some initial research, they determined residents in Pender County, a rural community outside of Wilmington, would receive the delivery. They knew this would be so helpful due to the fact that so many families there had lost their modes of transportation in the storm and were unable to get to more urban areas where support services were being offered.
"Even weeks after the storm, the families in the Pender County area were just getting to return to their homes, and many were returning to a total loss," said Leacy Vicks, the Hendrick Cares lead from Jeff Gordon Chevrolet. "Due to it being a rural area, there weren't many drop-off or donation centers available in that community, so we knew we had to do something to support that area specifically."
When the Feed the Children truck arrived in Pender County on November 1, the teams from Jeff Gordon Chevrolet, Pender County Christian Services, and Pender County Emergency Services worked all day to distribute 24 pallets worth of relief supplies. Check out the pictures from this very special day that Mr. Hendrick generously made possible.