Hendrick Automotive Group Partners with iHeart Media to Assemble 1,000 Weekend Food Backpacks
As a sponsor of Second Harvest Food Bank of Metrolina's backpack program in 13 Charlotte Title I elementary schools, Hendrick Automotive Group shows it cares for community by tapping partner iHeart Media to pack 1,000 weekend food backpacks for children facing hunger in our community. These backpacks ensure that these children have something to eat during the weekends when they aren't attending school, where they receive free lunch. Participating radio stations include: 96.9 The Kat, 1029 The Lake, 1065 The End, 99.7 The Fox, Channel 96.1, and UP 98.7.
Second Harvest unloads pallets filled with food to fill each weekend food bag.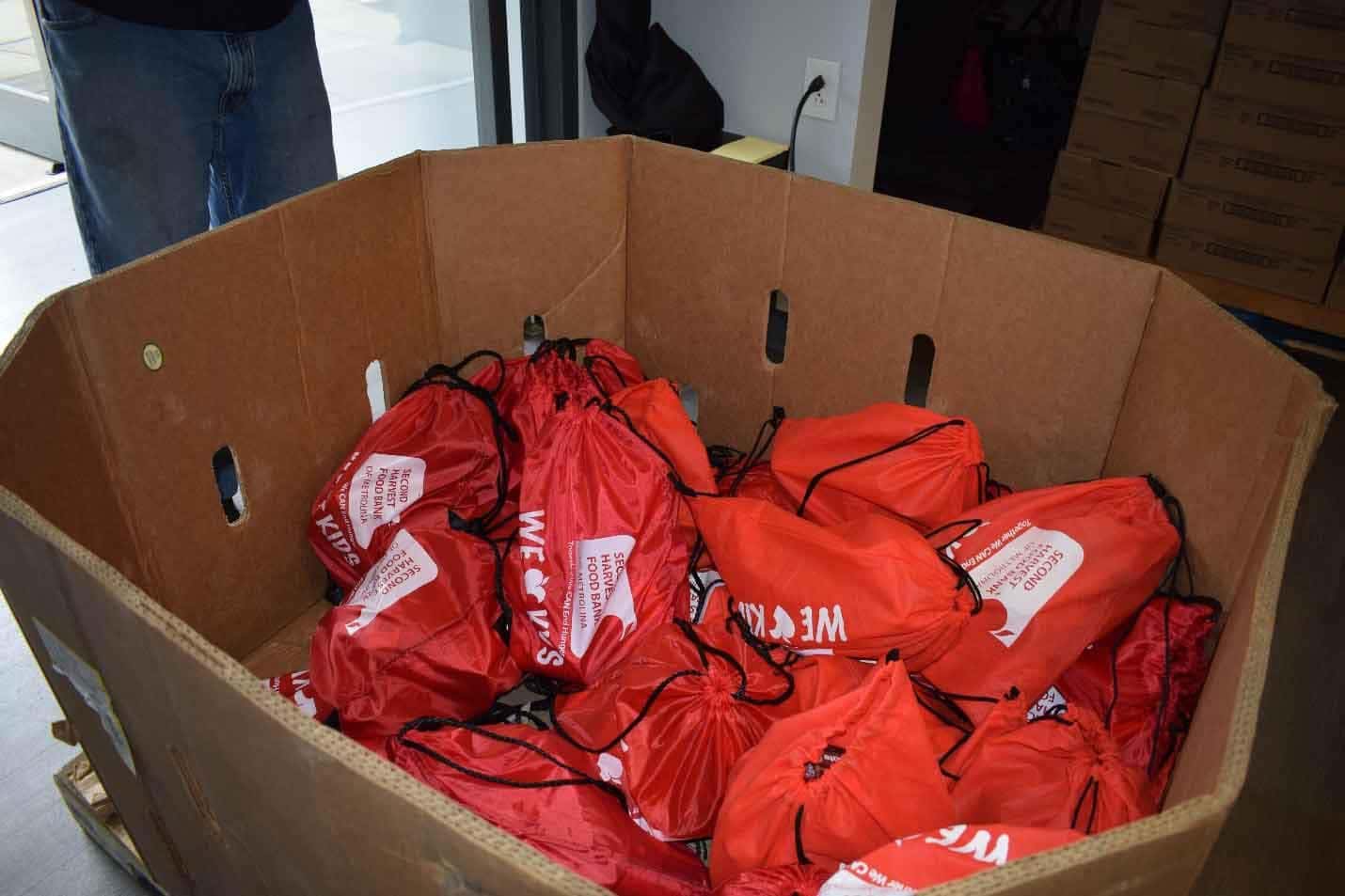 The employees packed 1,000 bags in under an hour, filling them with raisins, tuna, pudding and other items to keep them nourished throughout the weekend until they go back to school. These backpacks are then delivered before the weekend to children in our local community who need it.
Throughout the year, Hendrick Automotive Group organizes nine food backpack initiatives, packing 1,000-1,500 bags at each event because hunger doesn't take weekends off. With the help of our partners, Hendrick Automotive Group is committed to this important food backpack program and hopes others in the community with consider how they can join us. To learn more about helping to feed a hungry child over the weekend for only $6.50, click here.