Helping Our Neighbors Prepare For Their Thanksgiving Feast
Every fall, Hendrick Automotive Group teammates gear up for the annual Thanksgiving Meal Drive. Hendrick employees have the opportunity to shepherd meal items through every step of the process, from purchasing the goods on the grocery store shelves to assembling the meals and distributing them to neighbors in need. With various meal distribution events throughout the season, there is always a chance for employees to get involved and help make an impact on the community.
On November 19, 2019, Second Harvest Food Bank of Metrolina and Hendrick Automotive Group joined forces with East Mecklenburg High School, McClintock Middle School, and Rama Road Elementary School to provide holiday meals for local families. This event served as a special opportunity for Hendrick teammates to serve the nearby community and meet the families who were receiving the meals.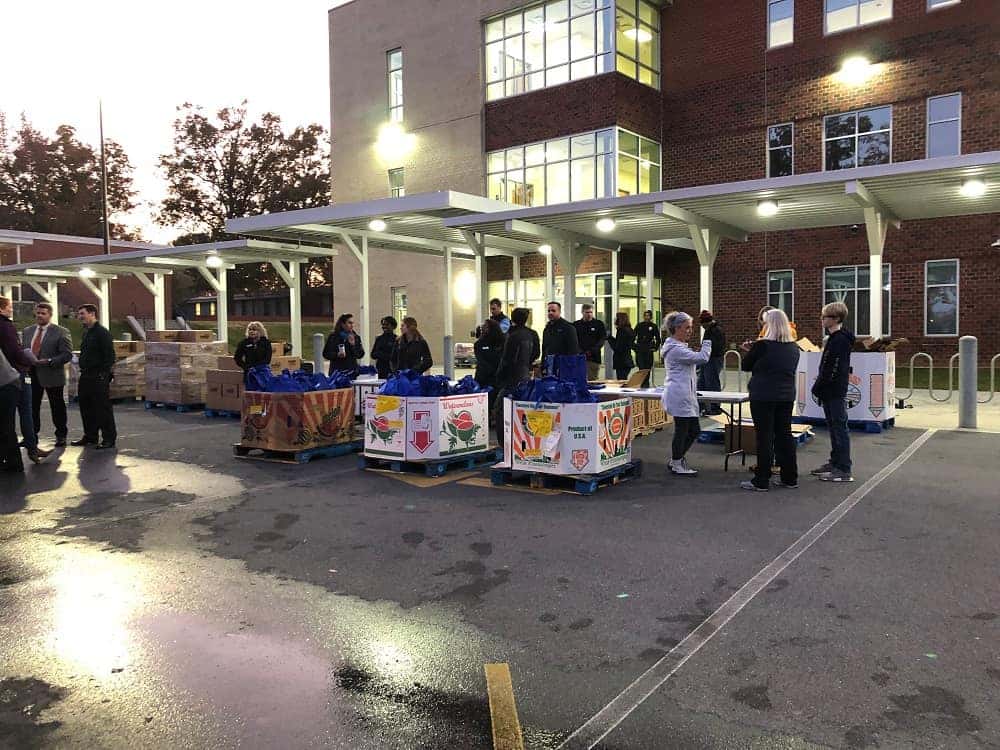 Distribution day at East Mecklenburg High School.
"It was rewarding to see so many volunteers come together to support this opportunity, from the amazing Hendrick and Second Harvest teams, to principals, students, and staff. We even had volunteer support from Christ Lutheran Church and the Queens University Rugby Team, who loaded many of the meals into cars. The generosity of good neighbors filled the air, resulting in 200 delighted families receiving delicious holiday meals," Jennifer Parker, CMS Community Partnerships Coordinator, shared.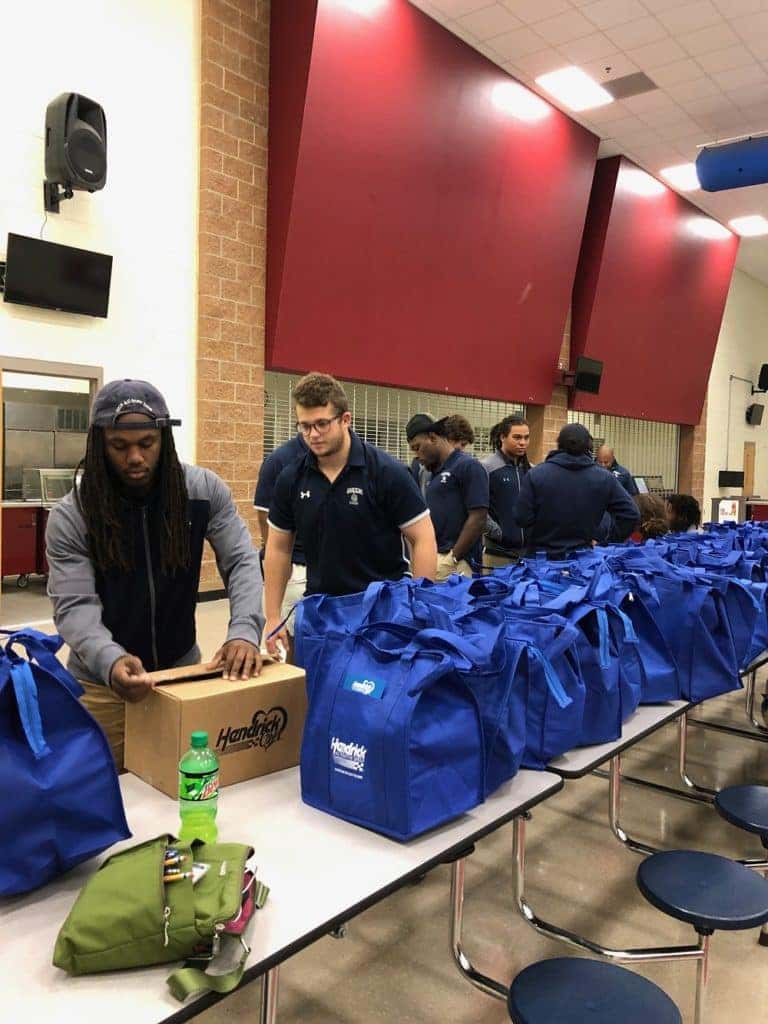 Queens University Rugby Team packed up meals to distribute at McClintock Middle School.
While the entire meal drive process is fun for Hendrick teammates, the distribution events are always the most meaningful. After weeks of collecting holiday food items and assembling meals for each family, nothing compares to meeting the neighbors who are receiving these meals.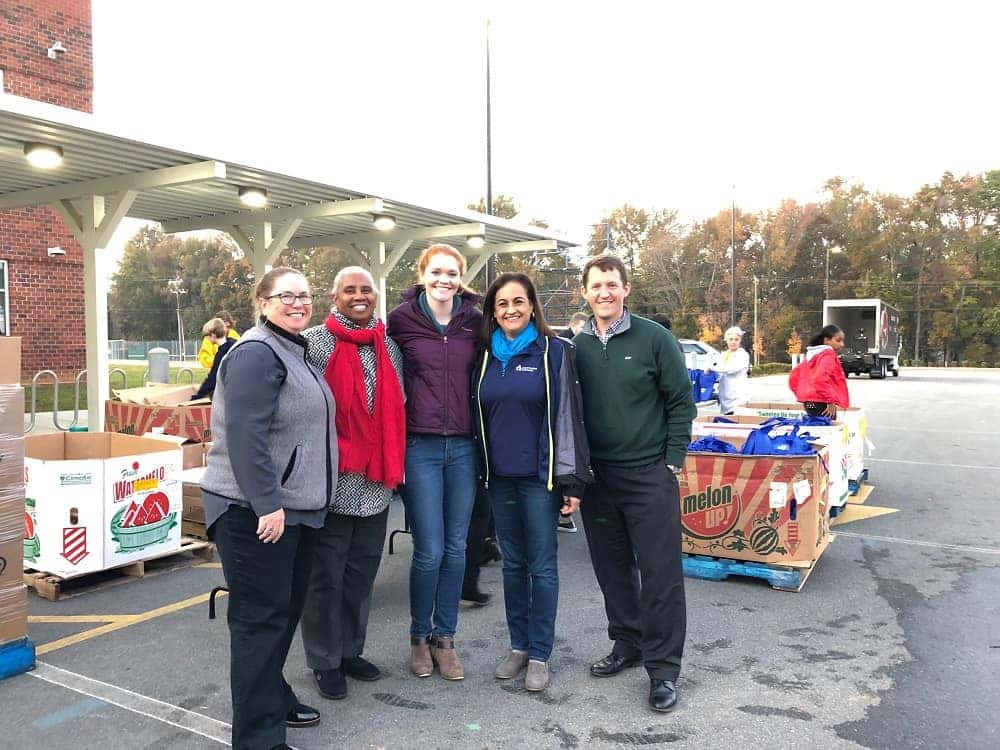 Faculty and staff from three local schools gather at the East Mecklenburg High School meal distribution event. All smiles here!
We are thankful to all of our Hendrick teammates for making these events possible, and we greatly appreciate the support of local Charlotte-Mecklenburg schools who spread the word to families and supported us that evening.
How are you planning to positively impact your community this year?