Giving Back Is A Team Sport: Partnering With The Charlotte Knights And Beasley Media Group
Everyone can remember looking forward to an after school snack, but unfortunately, many children to not have access to proper nutrition outside of school-provided meals. That's why Hendrick Automotive Group teamed up with the Charlotte Knights and Beasley Media Group to pack 1,000 backpacks full of easily accessible snacks and weekend food to bridge the gap for children facing hunger. On August 26th, more than 30 volunteers spent the afternoon at BB&T Ballpark in Charlotte, North Carolina packing the backpacks for needy students with Second Harvest Food Bank of Metrolina.
Each backpack contained roughly 12 pounds of non-perishable food and went to a student in a local Title I school. And with so many wonderful, motivated volunteers, it only took an hour to pack all 1,000 bags.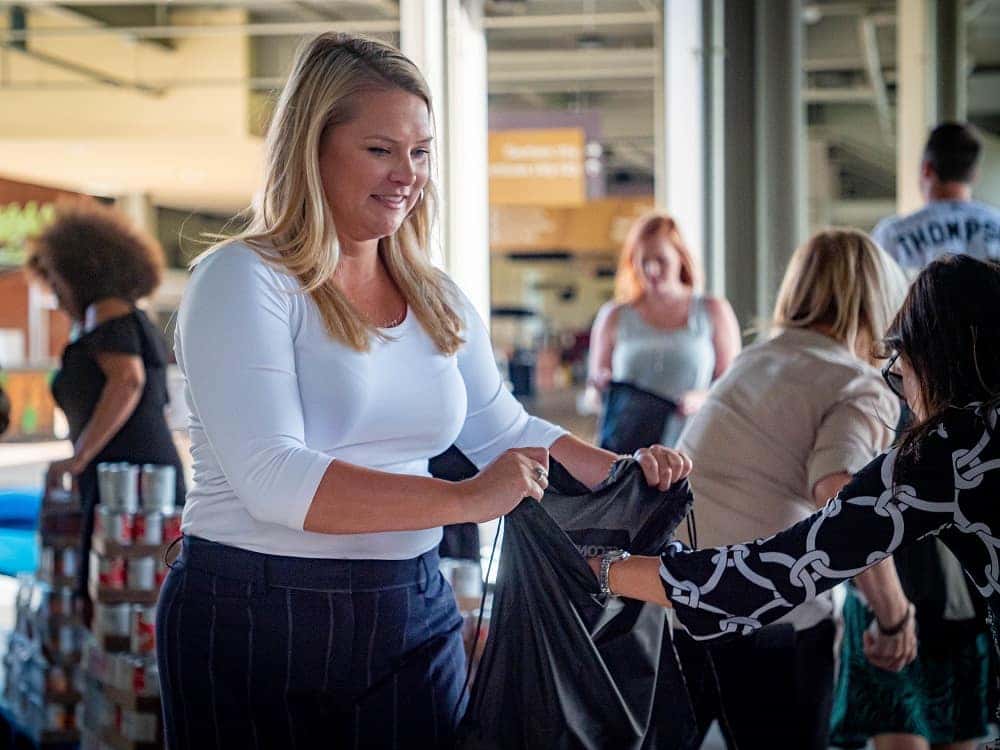 Some volunteers sang, some cracked jokes and others laughed while coming together to complete the project. Each volunteer had something in common though; as they were going down the assembly lined, each had a smile on their face knowing they were helping children in need.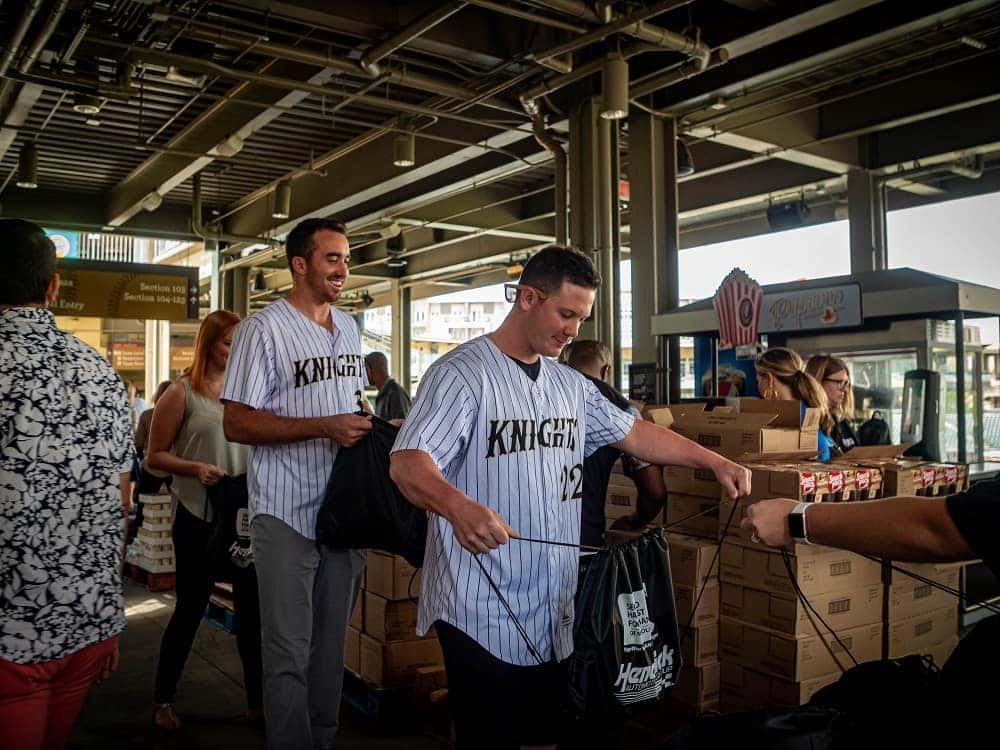 Pitchers Zachary Thompson and Matt Foster from the Charlotte Knights showed up to help pack backpacks.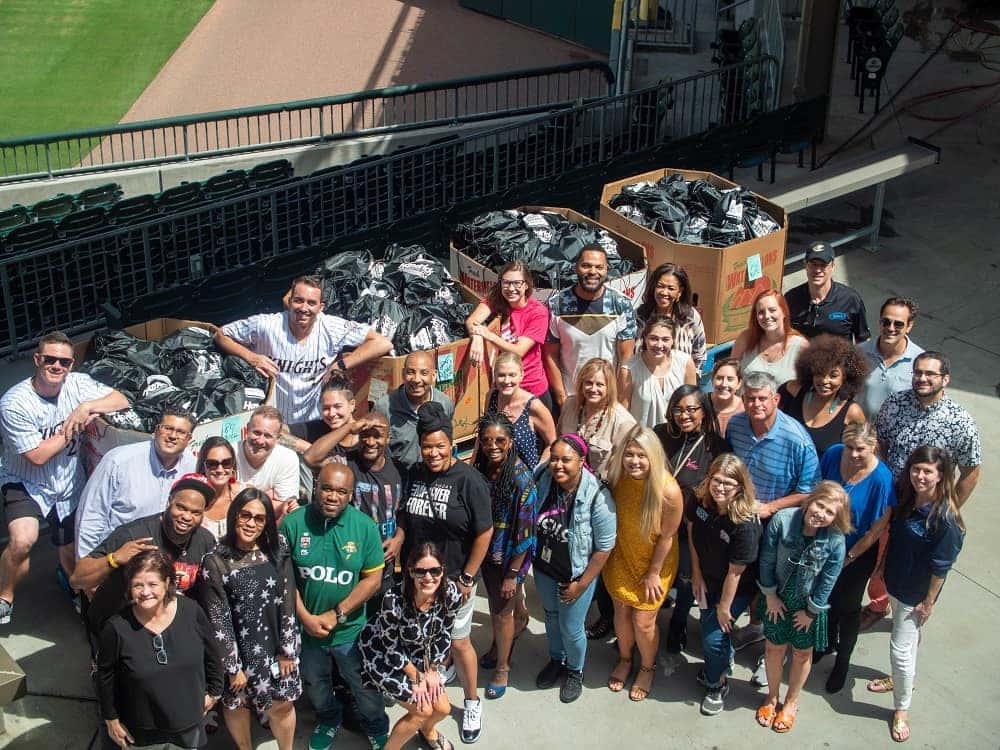 Beasley Media Group and the Charlotte Knight volunteers worked hard and had fun packing each one of the bags.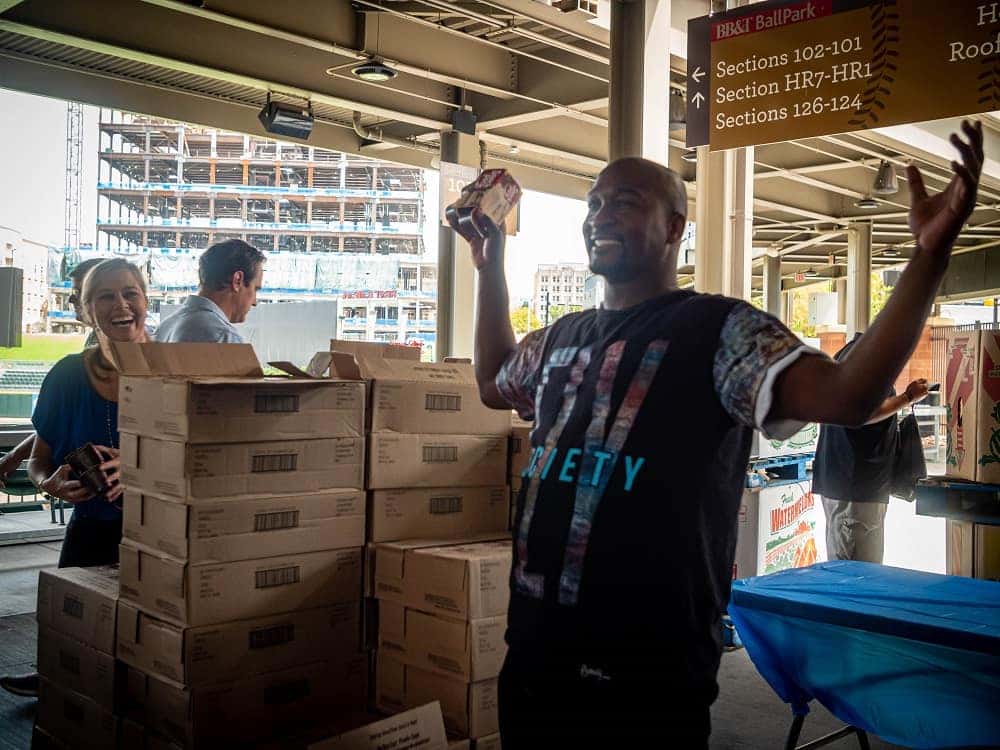 All smiles for these volunteers because they know each child receiving a backpack will be getting a SnackPack (pudding) in their bag.
How can you bring people together to make a difference?