From Our Hands to Theirs: The Joy of Meeting Families Receiving Our Holiday Meals
In 2001, when Hendrick Automotive Group Charlotte employees first began purchasing holiday meal items, it was the 60 families who needed them that inspired individuals to head out to the grocery store and purchase meal items themselves. "We were working with Double Oaks Parent Group back then," said Kim Radulovich, one of the original meal drive coordinators for Hendrick Automotive Group in Charlotte. "One year still really stands out to me. A recipient had just lost her sister in a hit and run accident. It was obvious the meal was not only going to help her make ends meet, but also comfort her grieving nieces and nephews. It was definitely a teary moment that made me realize placing this meal in her hands was important work."
Fast forward to 2019. Our 10,000 teammates will now help provide meals that will feed 40,000 people this holiday. Across our markets, we work with 25 food bank partners and other community organizations to help us identify the families who need these meals. In some markets, our teammates participate in those events. Hear what this means to them: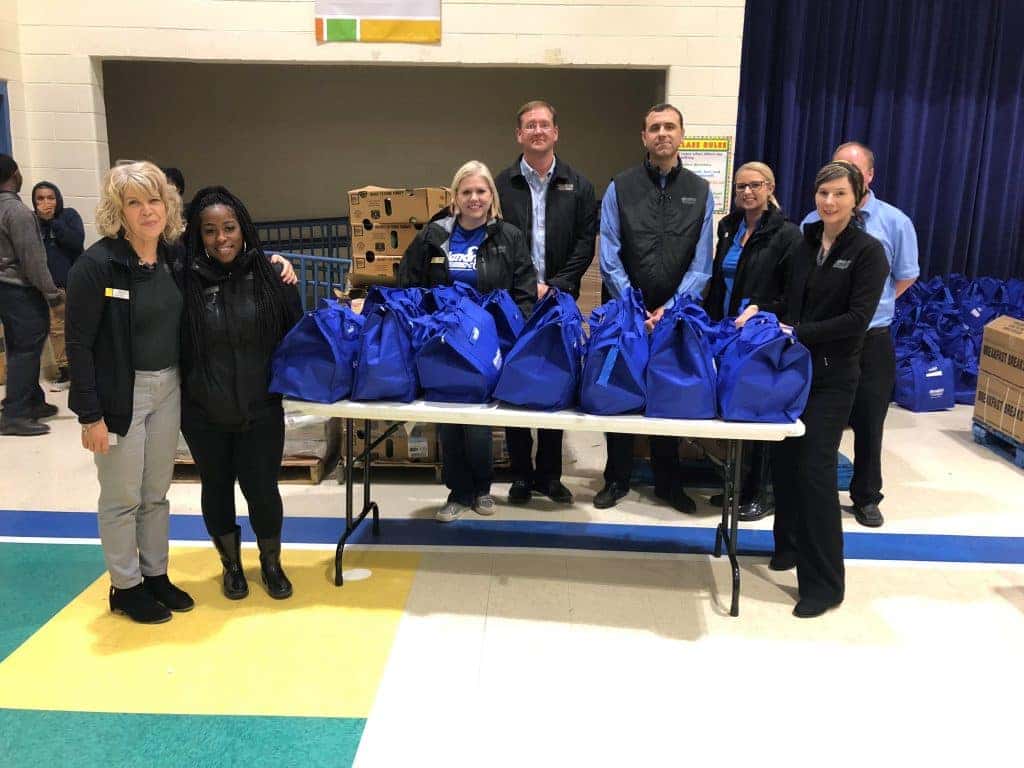 Charlotte
Multiple Distribution Events at Title I Schools, Community Groups, Churches & Refugee Center
"If you haven't had the chance to meet the families receiving these meals in your community, my advice is GO! SEE the smiles on the faces of the children and families who receive them. FEEL the warmth of their thankfulness."
Cheryl Pegram
Hendrick Automotive Group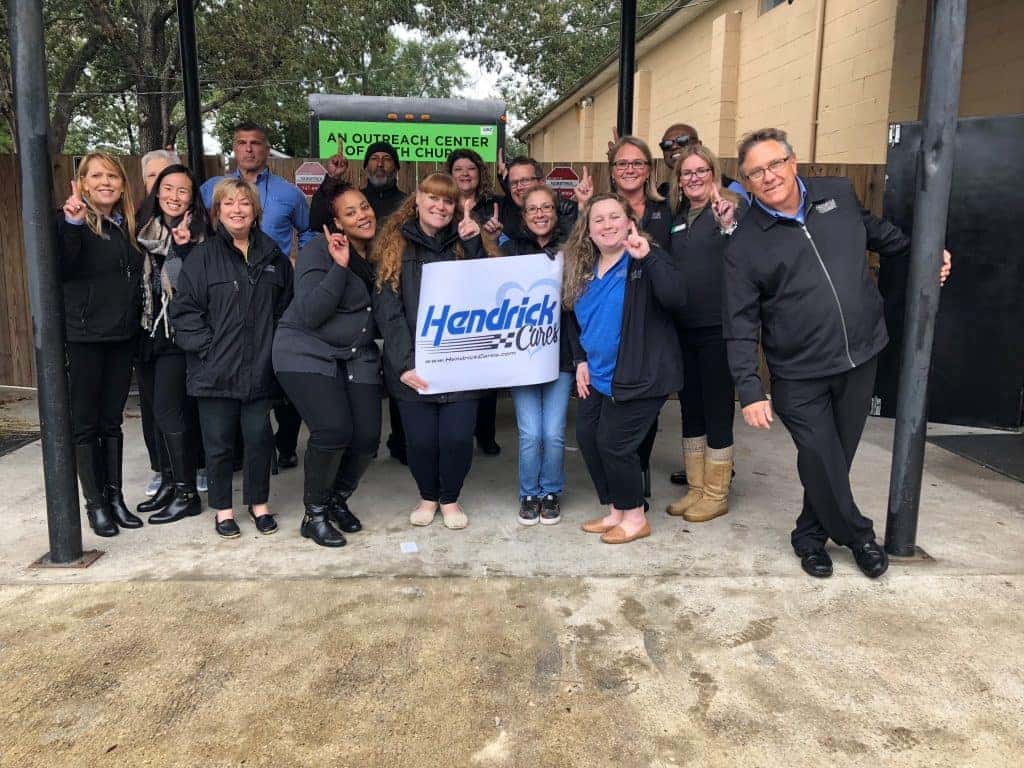 Charleston, SC
Multiple Distribution Events at a Church, Schools, Food Bank & Local Community Organizations
"We are beyond blessed to have an opportunity to give back in this way. Seeing the need in our community and being able to make a difference in someone else's world, feels amazing. I'm so thankful to Mr. Hendrick for making this initiative a priority. Being able to come together, as a dealership and as the Hendrick community, to impact the lives of thousands of families warms my heart. It is an amazing sight to behold."
Sheila Thomasson
Rick Hendrick BMW/ MINI of Charleston/ Hendrick Volvo Cars of Charleston
Franklin, TN
Distribution Events at Elementary Schools
"I was very surprised at the number of people seeking assistance in such a wealthy county at our distribution event. It was very gratifying to help, so if you haven't held or attended a distribution event in the past during the meal drive – Just do it. You will be blessed."
Jim Smith
Darrell Waltrip Honda
"What struck me most was how grateful and happy the families receiving meals were and how much even a small gesture of help from me meant the world to them. If you haven't attended or held a distribution event before, I would urge you to attend. There aren't many companies that give you the chance to help people, let alone as often as Hendricks Automotive Group does."
Mackenzie Sturm
Darrell Waltrip Automotive
"You would be really surprised by the need so close to home and that the families who come represent all ages, ethnicity and backgrounds. It meant a lot to me to attend a distribution event and share the meals our teammates collected because I could see the hope that it provided some of these families."
April Turner
Darrell Waltrip Automotive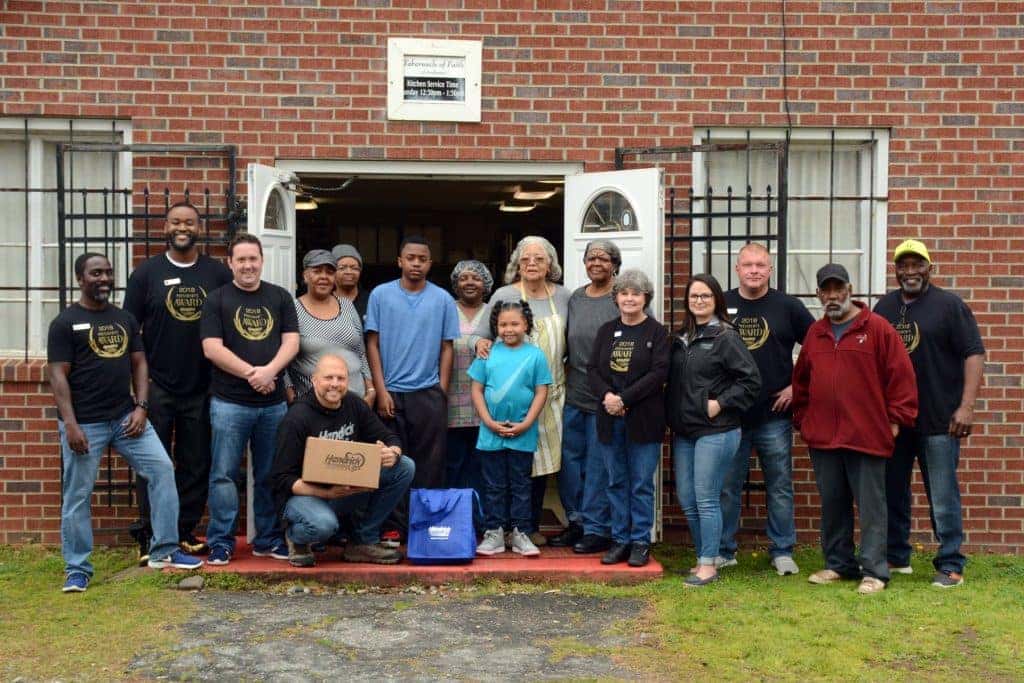 Easley, SC
Distribution Event at a Church
"We asked our food bank to recommend an organization with the most need, and they did. So many folks truly needed our help and appreciated what we were doing. Everyone was calling others to let them know about the meals. There were people even walking miles to come. We were in a high-poverty area and many of the folks we helped were elderly. Too many hugs and tears to count."
Randy Ryan
Hendrick Honda Easley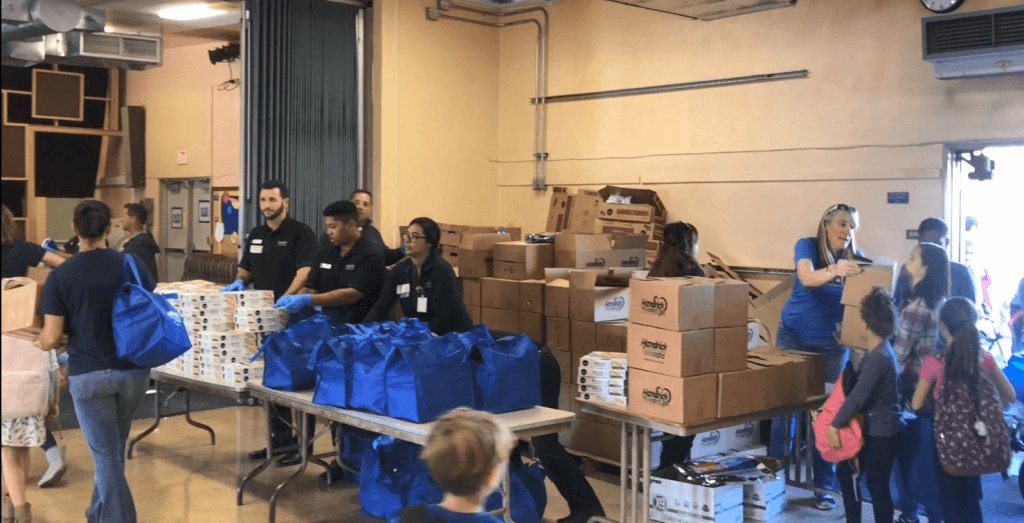 San Diego, CA
Distribution Event with Food Bank Partner
"Being there to give meals out in person feels really good and is very rewarding. We served military families in need."
Michelle Spotts
Jimmie Johnson Chevrolet
If your team hasn't been part of distributing meals locally yet, consider taking to your local food bank partner to explore options to build distribution events for your employees to attend during the next meal drive.