Closing Out The Decade Serving Others
Charlotte teammates from across various departments came together before the holidays for one last day of projects to help children across the community. With holiday music playing in the background and a crackling fire on the television monitors, employees worked together to wrap gifts for nearly 80 children and packed 2,000 weekend food sacks to assure local children had a special Christmas.
Families Forward Charlotte Angel Tree Gift Wrapping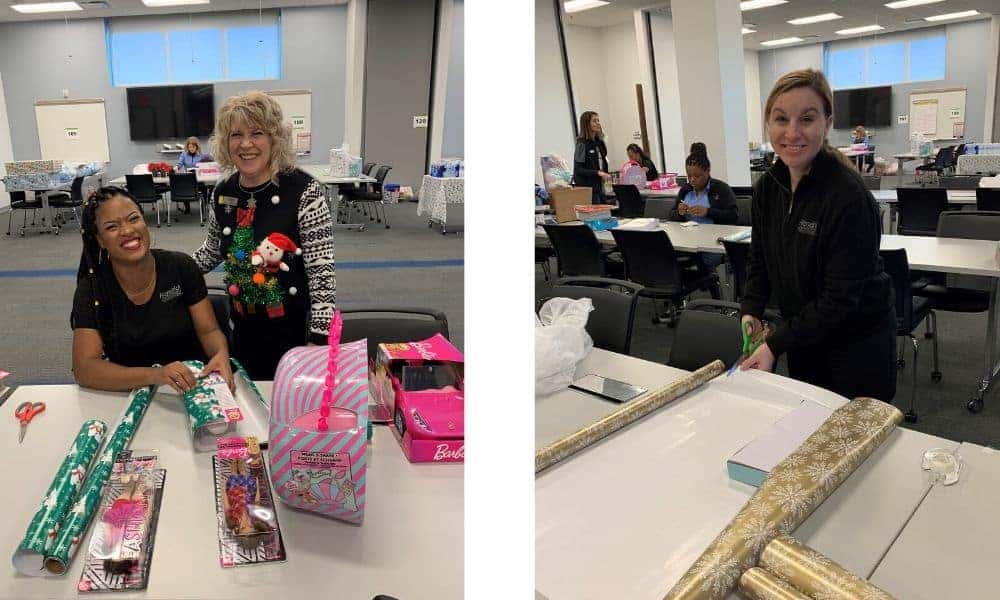 Kim Radulovich, Tisha Morrison and Megan Williams along with many others wrap gifts for 78 children who were part of Hendrick Automotive Group's 2019 Angel Tree program with Families Forward Charlotte.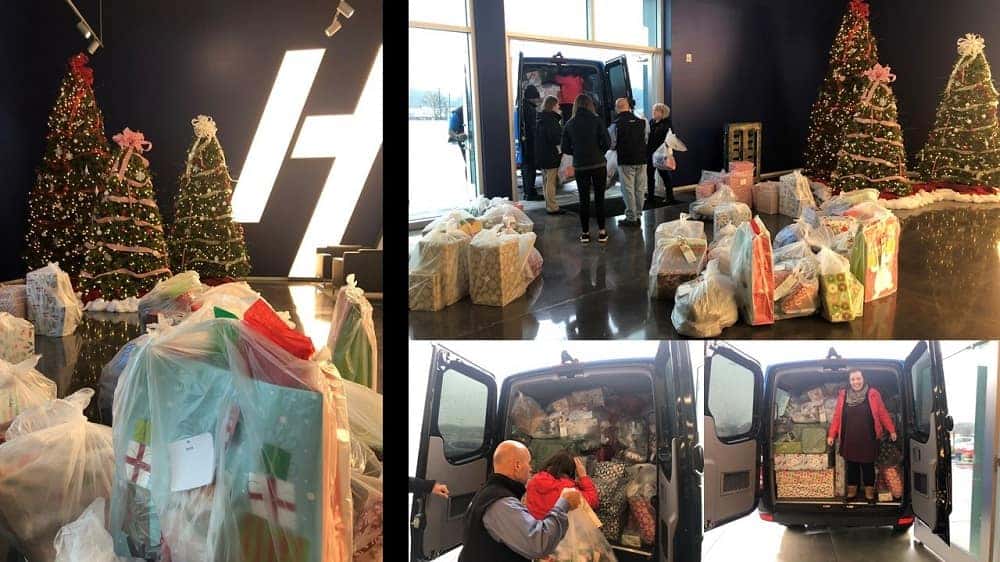 Once the Angel Tree gifts were wrapped and packaged up by family, teammates loaded the gifts for 33 families on to the Hendrick Cares van and delivered them to the very appreciative Families Forward Charlotte team.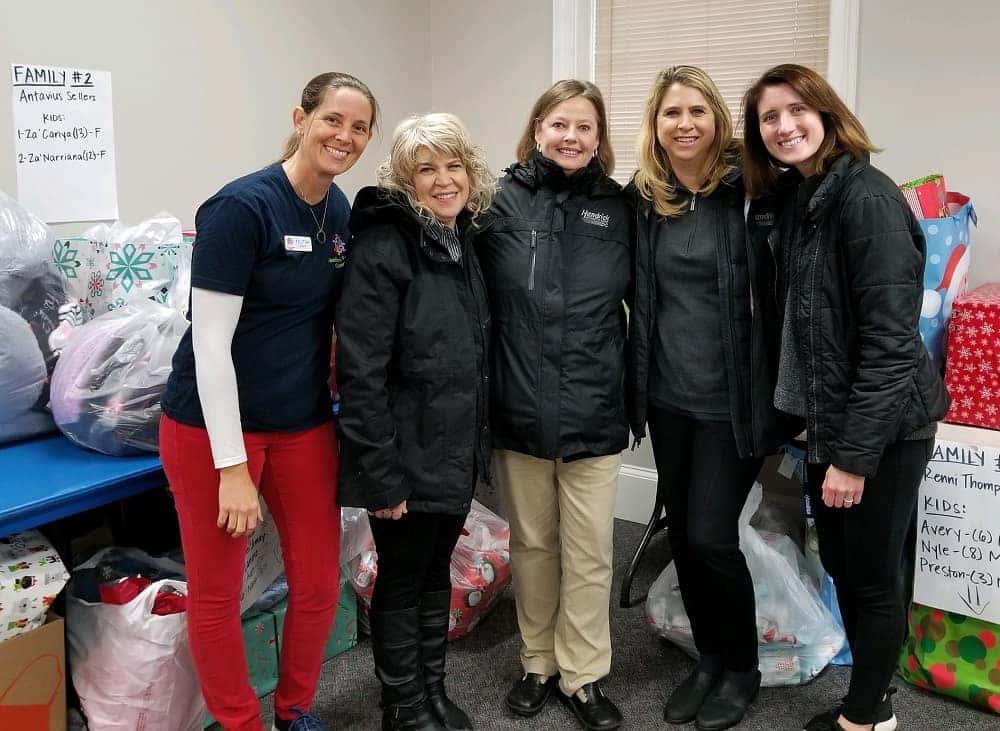 Telitha Hight (Families Forward Charlotte) with Hendrick Automotive Group teammates Kim Radulovich, Cheryl Pegram, Chrissy Eubanks and Riley Beetner at gift drop-off.
Second Harvest Food Bank of Metrolina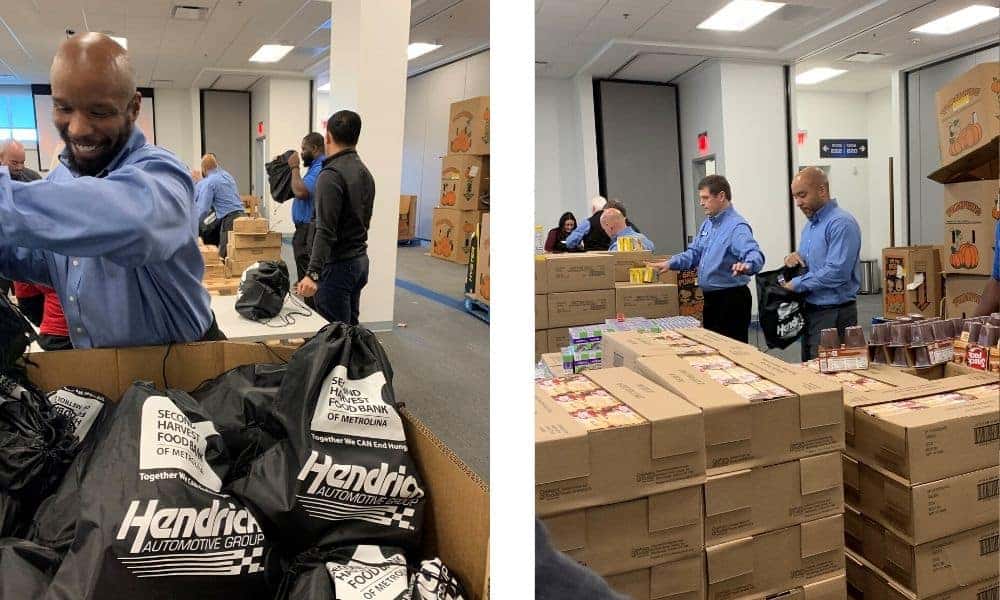 Opposite of the wrapping stations, teammates were busy packing 2,000 sacks of food sponsored by Hendrick Automotive Group for Second Harvest Food Bank of Metrolina to help feed children during Christmas break.