CANdemonium Is Back!
What an unbelievable spring it has been. Our dealerships have faced the challenge of keeping their doors open to offer essential services, all while keeping our employees healthy and trying to organize a meal drive that will help feed our neighbors in need. And what a gift it has been to see our teammates assemble these meals with thankful hearts and lots of creativity.
Once again, we received many impressive entries for the CANdemonium competition. For those new to the competition, it was created to share one-of-a-kind ideas of how our employees engage their fellow teammates throughout the meal drive. Whether it was how the dealership displayed their meal drive items or how they encouraged others to creatively give back given the threat of Covid-19, we were blown away by the participation and innovation.
We are excited to announce that the first place winner of the 2020 Spring Meal Drive CANdemonium competition is Gwinnett Place Honda! The dealership built an entire football stadium out of their collected items, including using canned goods as their athletes.

Guess you could say this submission was quite the touchdown!
The second place finisher for the 2020 Spring Meal Drive CANdemonium competition is Hendrick Honda of Charleston. They built a pineapple fountain out of their meal drive goods, and even had customers throwing in good luck pennies.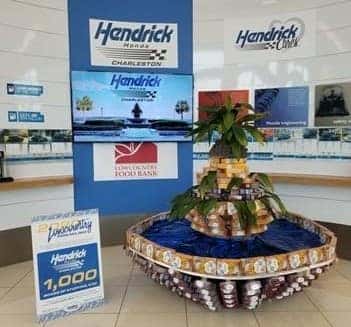 Now that is one fine-apple!
Here are the other entries from this spring's CANdemonium competition.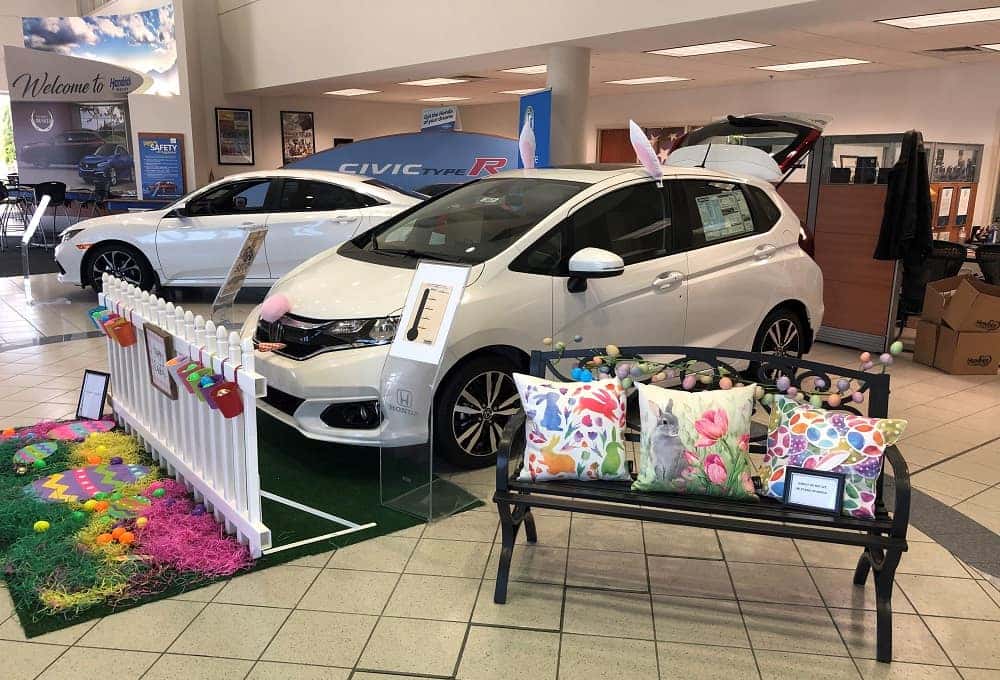 This car sure is "fit" for the Easter bunny! What a great submission from Hendrick Honda of Hickory.

Hendrick BMW smashed their meal drive goal and collected over 300 meals!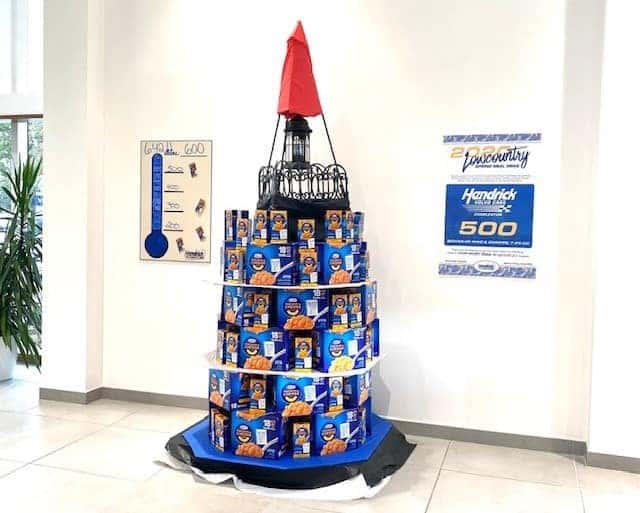 It's safe to say this lighthouse – inspired by the Morris Island Lighthouse and built by teammates at Hendrick Volvo of Charleston – guided the way for this team's Spring Meal Drive.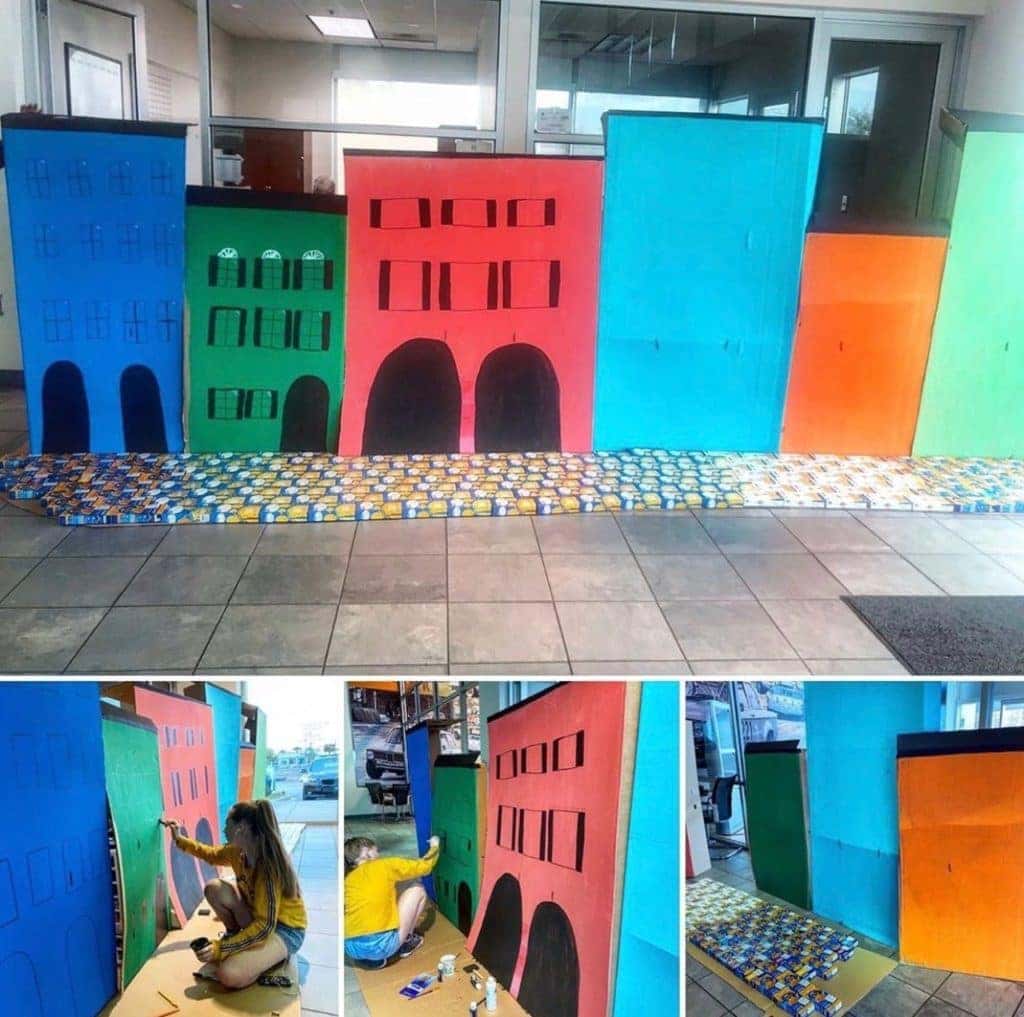 There was a big pot of food at the end of this rainbow row, thanks to the teammates at Rick Hendrick BMW of Charleston.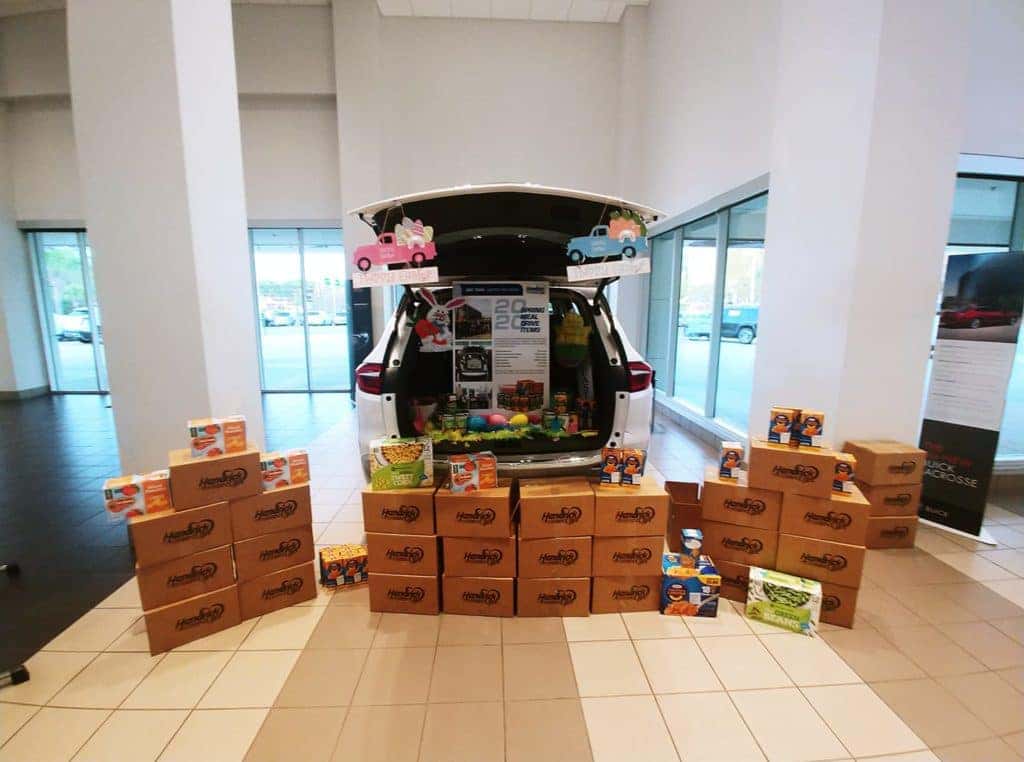 Dale Earnhardt, Jr. Buick GMC in Tallahassee, Florida collected their food donations in a festive Easter display to show off some cargo capacity.

Teammates from Hendrick Honda Pompano Beach assembled their meal drive items at their partner food bank, Feeding South Florida.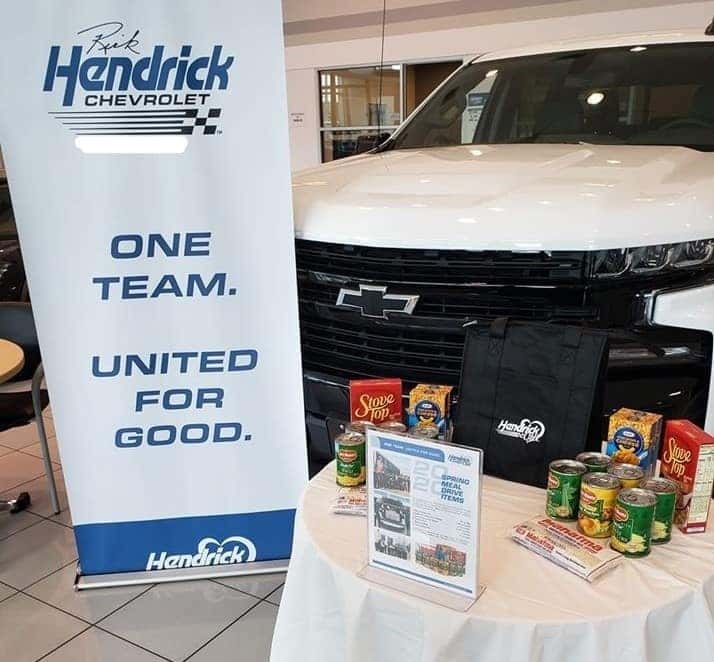 Rick Hendrick Chevrolet Norfolk set up a nice display in their showroom.

Honda Cars of McKinney put together a video series to showcase their meal drive and support Samaritan's Inn and The Salvation Army.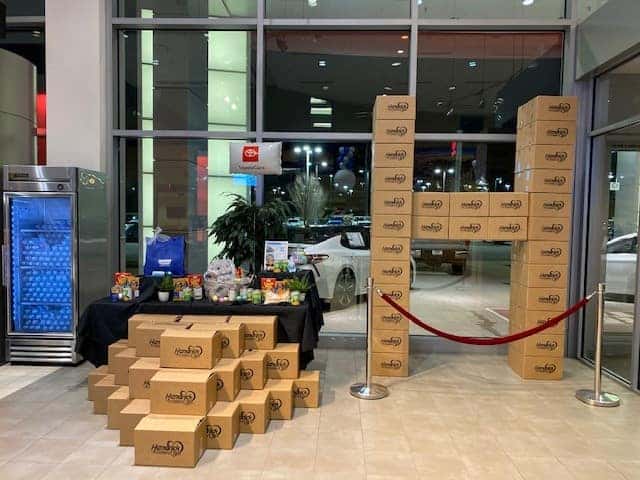 Hendrick Toyota Merriam wishes everyone a Happy Easter with their impressive meal drive display.

Hendrick Honda Woodbridge in Virginia created an Easter display and encouraged customers to get involved with the meal drive.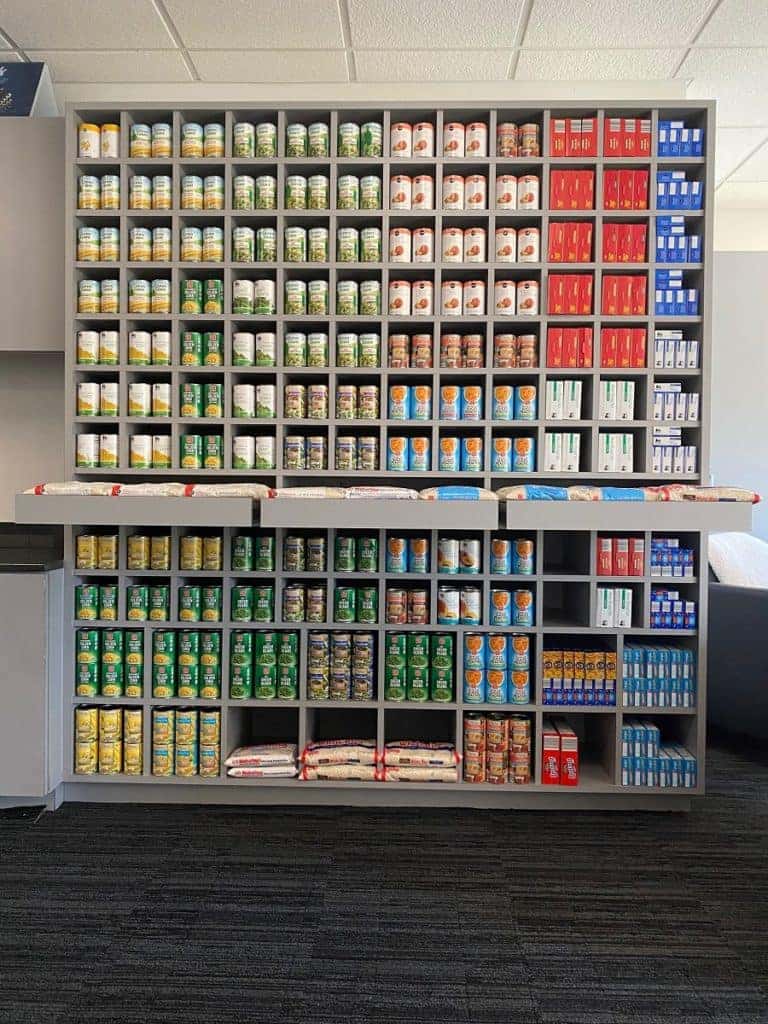 Hendrick Automotive Group's Marketing team "sprung" into action to build this great wall of food.
A special thank you to everyone who participated in the Spring Meal Drive and CANdemonium competition. We appreciate all you do to show your communities how much Hendrick cares.