Building A Team, One Experience At A Time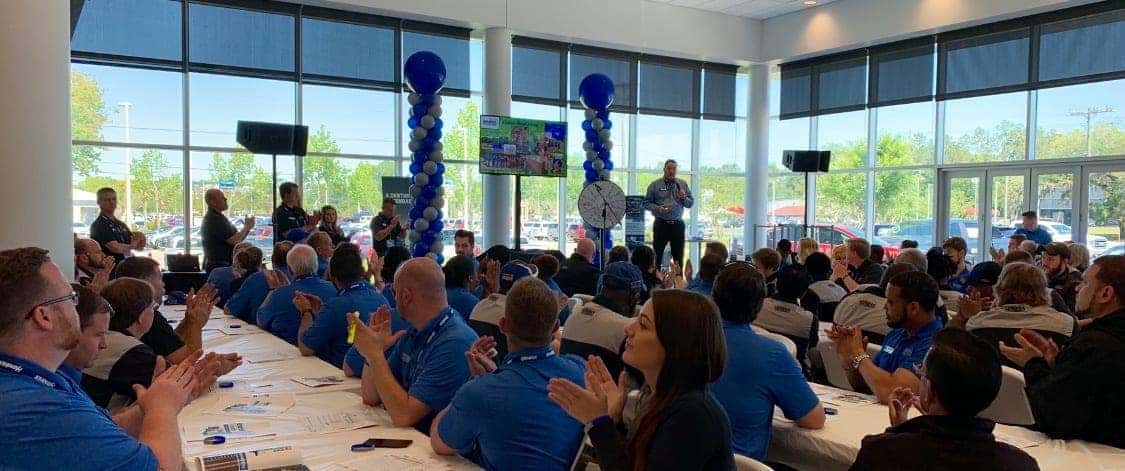 Building a team is not just about choosing the right people, it's about developing a group that is more than the sum of its parts. And making time for fun and fellowship is an important part of building stronger relationships between teammates. Hendrick Automotive Group dealerships host a variety of employee events to bring our people together, each with a unique spin. See a collection of creative activities, summer-themed fun and ideas for your upcoming employee events below.
Monthly Luncheon Themes
Adding a fun theme or spotlight to a regularly scheduled employee luncheon is a great way to differentiate your events and give each one a special feel. From a seasonal holiday, exotic food theme, or sports celebration (like a local team making a playoff run or March Madness), to highlighting a special charity partner or cause, there is no shortage of ways to add a festive spin on an ordinary event.
As part of their Cinco de Mayo fiesta, Hendrick Honda of Concord had an authentic Mexican lunch and brought in a Mariachi band to serenade the team.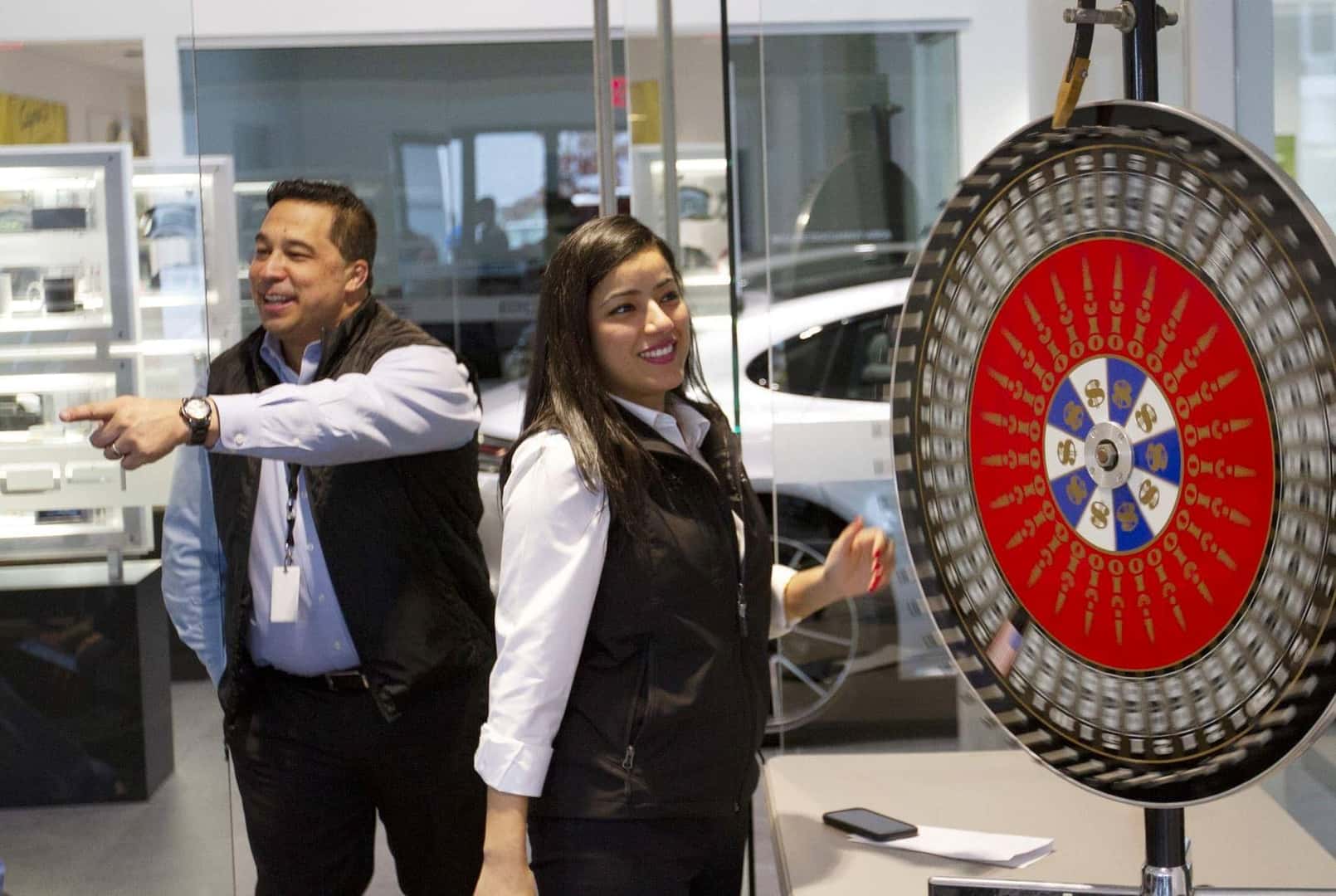 Since Porsche Southpoint is a small team, they are able to make some of their employee lunches family-style potluck affairs. Teammates bring their favorite dishes to show off their family recipes and traditions, and everyone is able to enjoy home cooking together.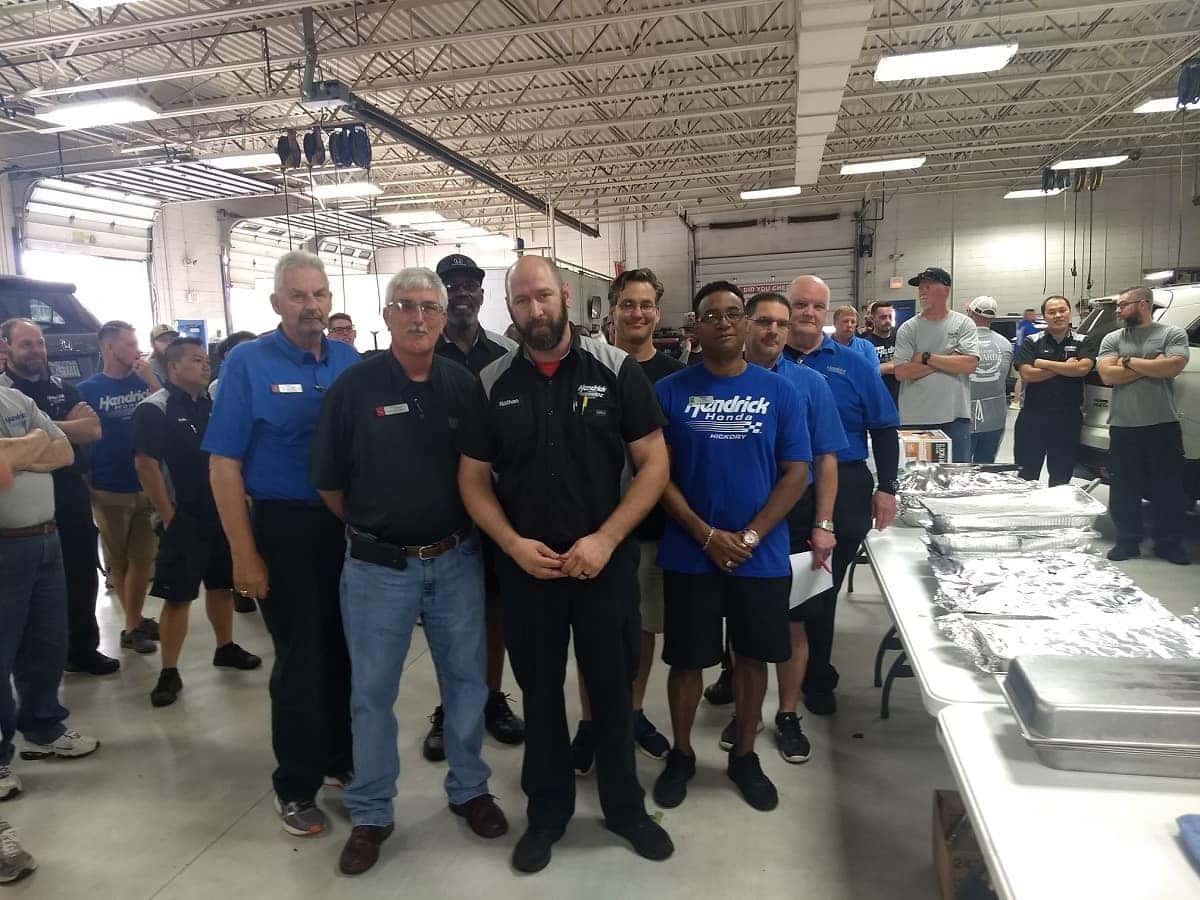 Hendrick Honda Hickory added a very special focus to their May employee luncheon because it was National Military Appreciation Month. They took time to recognize and thank all the members of their team who have served our country with the United States Armed Forces.
Sweets and Treats
Food is a great unifier, as we all know. Whether it's an especially fancy meal as a reward, or a special snack "just because," a treat you can eat is a great way to show your team you appreciate them.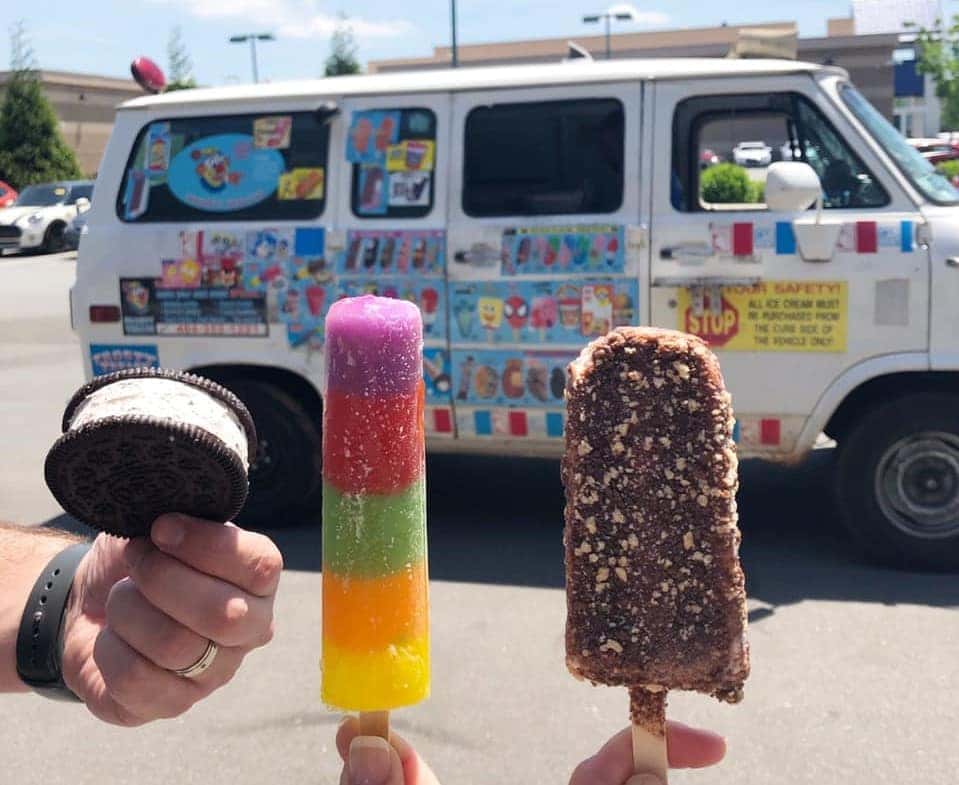 Summer heats up early in Georgia, so the service manager at Mall of Georgia MINI called in the ice cream truck and treated everyone to an afternoon snack.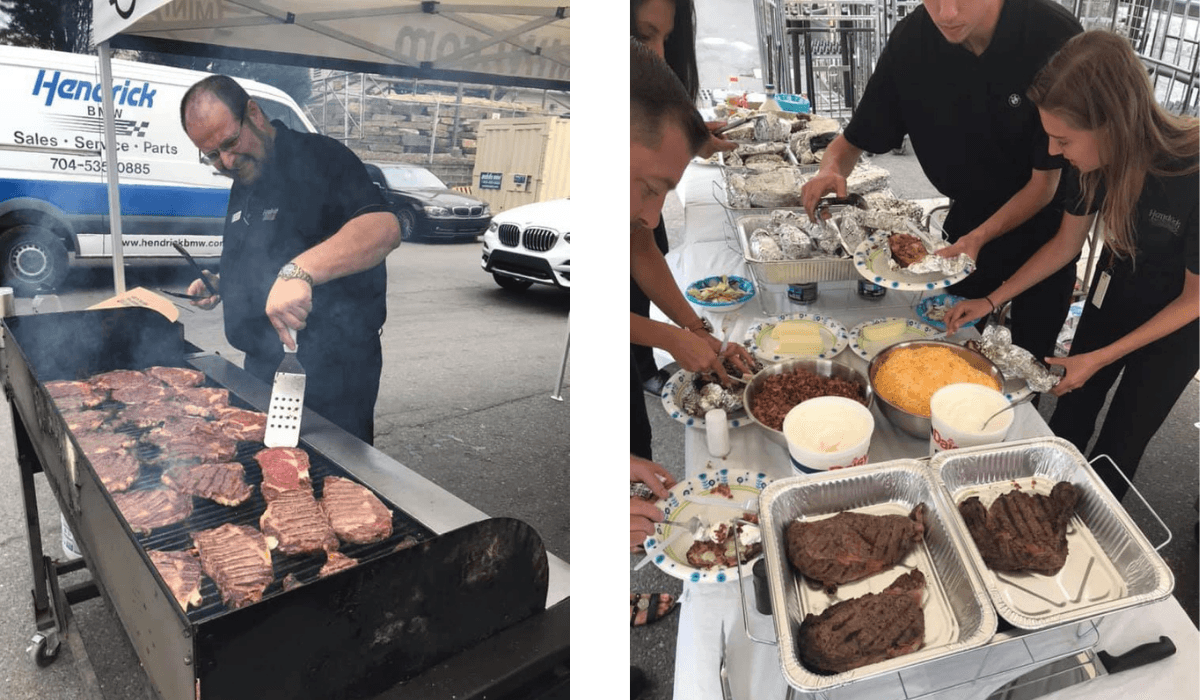 Hendrick BMW in Charlotte, North Carolina brought the grill out to treat the team to a steak lunch, complete with loaded baked potato bar, to celebrate a record-breaking month in the service and parts departments.
Fun and Games
Devoting time for a game or challenge at existing events is a fun way to get people engaged and tap into the competitive Hendrick Automotive Group spirit. Our dealerships have included activities like automotive trivia, corn hole with cash prizes, field day challenges and short "Minute to Win It" style games at lunches and meetings.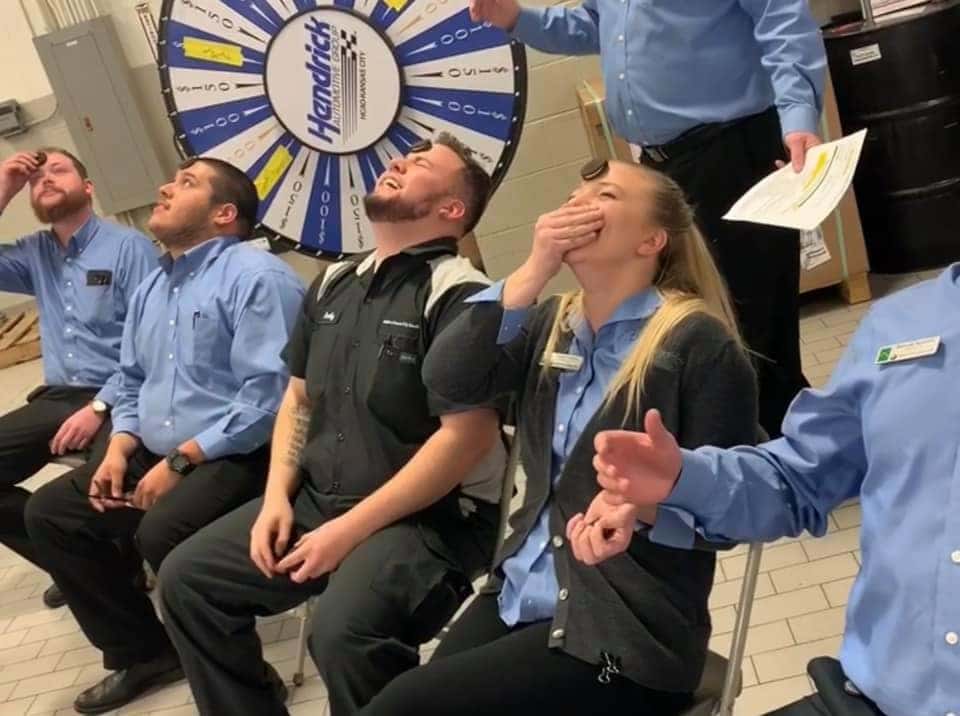 To kick off their employee luncheon, a few lucky teammates at BMW of Kansas City South were challenged to see who could get a cookie from their forehead into their mouth first, without using their hands. While the fastest got a cash prize, we think that everyone who gets a free cookie is a winner!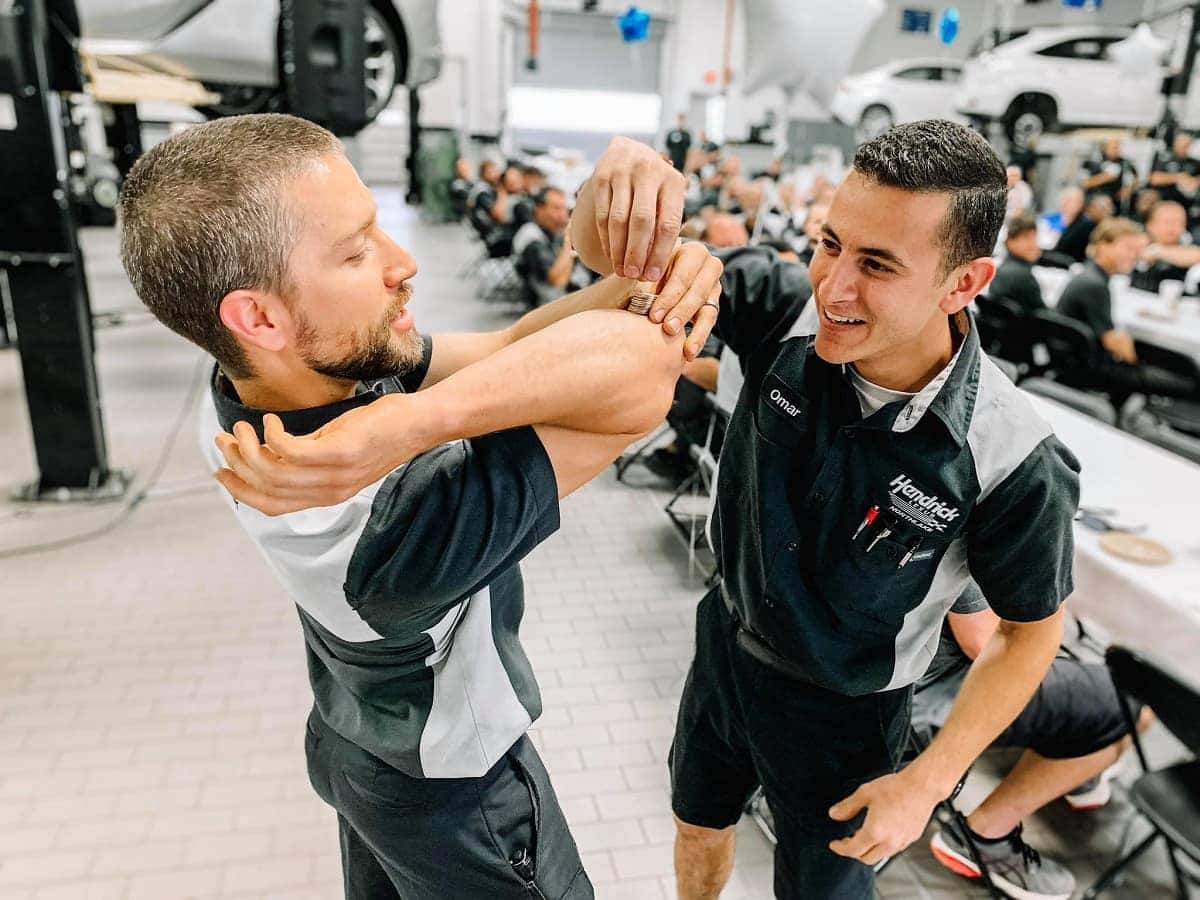 Hendrick Lexus Northlake introduced the Coin Snatching game to their May luncheon. The goal is to catch as many quarters as possible after stacking them and then flipping them from the back of your forearm. The Guinness World Record for coins caught in the game is 328!
Out and About
While we love being in our dealerships, sometimes it's nice to get away. Taking a day trip as a team or hosting a family day off-site can be a great change of scenery and encourage teammates to get to know each other in a different environment.
Hendrick Honda Hickory invited family and friends to join them at a Hickory Crawdads Minor League Baseball game. This event provided great family fun and was a home run!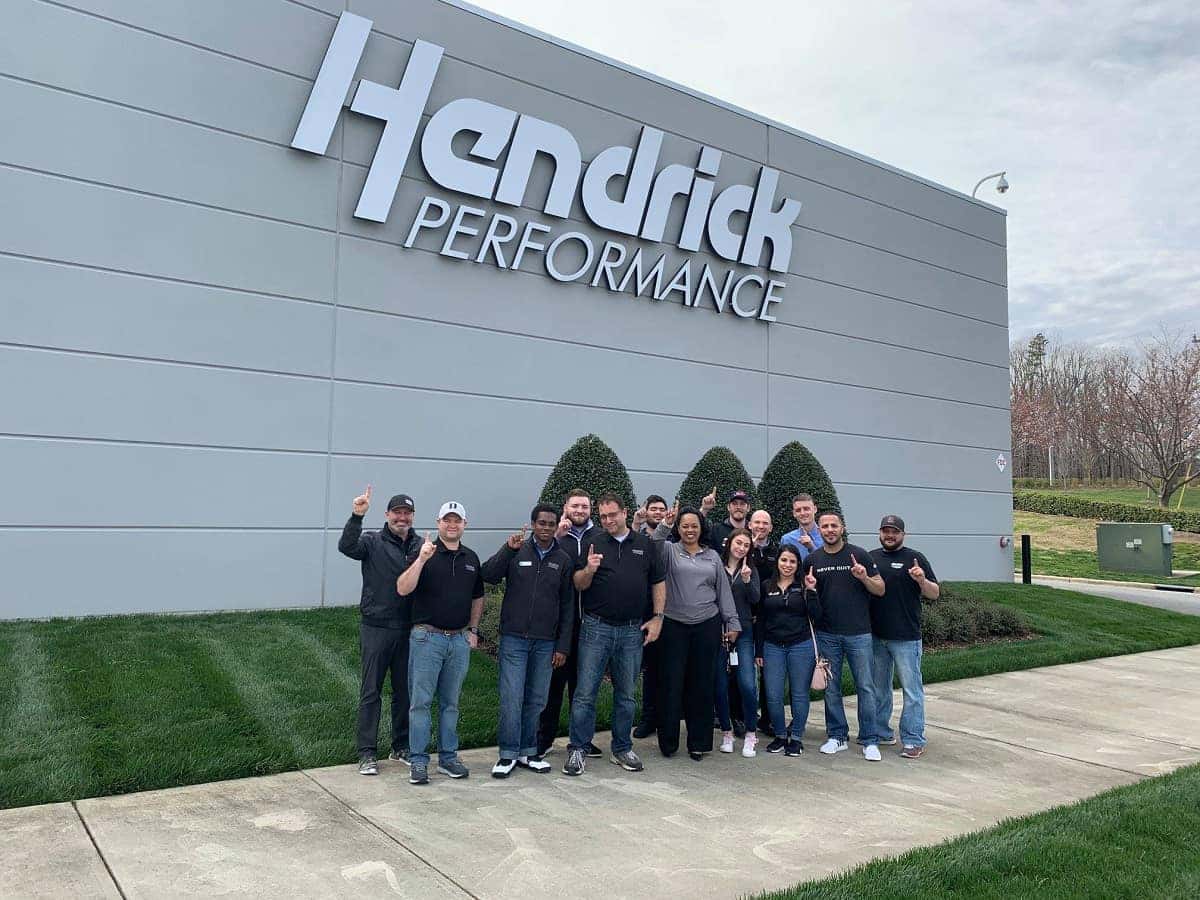 The GM at Mercedes-Benz of Durham arranged a day trip for his team to connect with the greater company and explore its roots at the Hendrick Heritage Center and Hendrick Motorsports Museum.
Have ideas to share? Email: hendrickcares@hendrickauto.com
What are some ways you can add fun to your events to help your team grow closer?