BMW of Murrieta Helps Lead the Way In Support of MS 2019
BMW of Murrieta has become an integral partner with the National MS Society and its annual Bike MS: Bay to Bay Ride to help families impacted by multiple sclerosis. Nearly 2,500 riders throughout Southern California participate in the ride, each raising at least $400 in what has become one of the charity's largest bike events of the year.
The dealership first partnered with the bike ride in 2014, and participation has blossomed from there. This year's showcase is right around the corner on Oct. 19-20.
"This event is incredible and it's something our entire team looks forward to helping with every year," said Raymond Herrera, BMW of Murrieta general manager. "So many families are impacted by this disease, and this event is a terrific opportunity for us to provide vehicles, participate and give back as an entire team. Our team and dealership are there to help."
Preparation for Bike MS 2019: Bay to Bay is well underway, and BMW of Murrieta has already played an important role. Since June, two wrapped and visible BMWs from the dealership are currently driving throughout Murrieta and Southern California, raising awareness for the event and pointing people towards participation.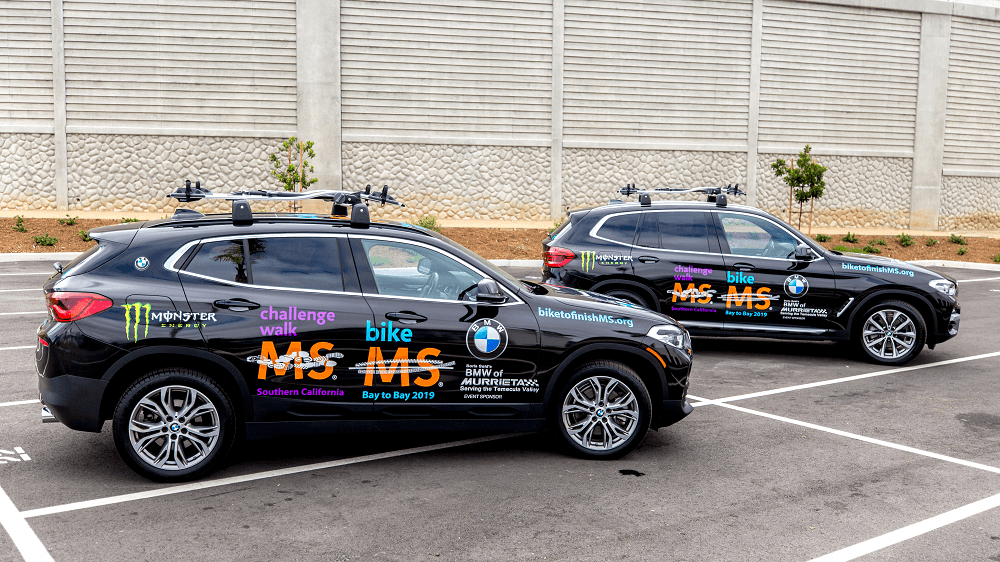 "The wrapped vehicles really stand out," Herrera said. "We love it when people in the community ask about the event, and we hope these vehicles help them reach out and take part. It's so important for these families to receive the support."
During event days, the dealership provides between eight and ten additional support vehicles to assist those participating in the ride, which are also made available to the MS Challenge Walk on Nov. 8-10. Each of these vehicles are used in numerous capacities including rider pick up and shuttle service to key locations. The dealership also helps keep everyone hydrated, providing participants more than 2,000 water bottles.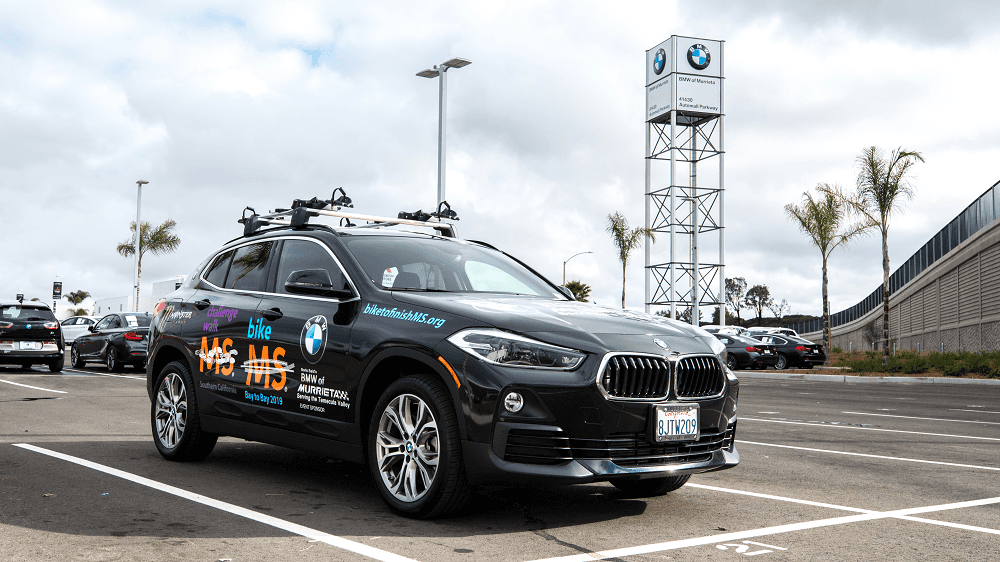 The annual Bike MS: Bay to Bay bike ride offers four different route options: a 25-mile, one day ride or 100-, 125- and 150-mile, two-day opportunities. Starting and ending in Irvine, California, the fully supported event provides a challenging ride along the coastlines between Orange County and San Diego. The event has also drawn the interest of BMW of Murrieta teammates to participate with their own team, which has included dealership co-owner Boris Said, who has ridden on multiple occasions.
"It's always a lot of fun when you see Boris and our teammates taking part in the ride," Herrera said. "They often ride with Sam Rubin's team from KTLA (Los Angeles television station). Sam is a terrific friend of the dealership, and has been instrumental in helping us participate in this worthy cause.
"We intend to do this for a long time. The MS Bike ride is part of our dealership's DNA," Herrera added.
If you would like to learn more about BIKE MS 2019: Bay to Bay, click here.
If you would like to participate in a BIKE MS event near your community, click here.