A Banner's (and a Company's) Journey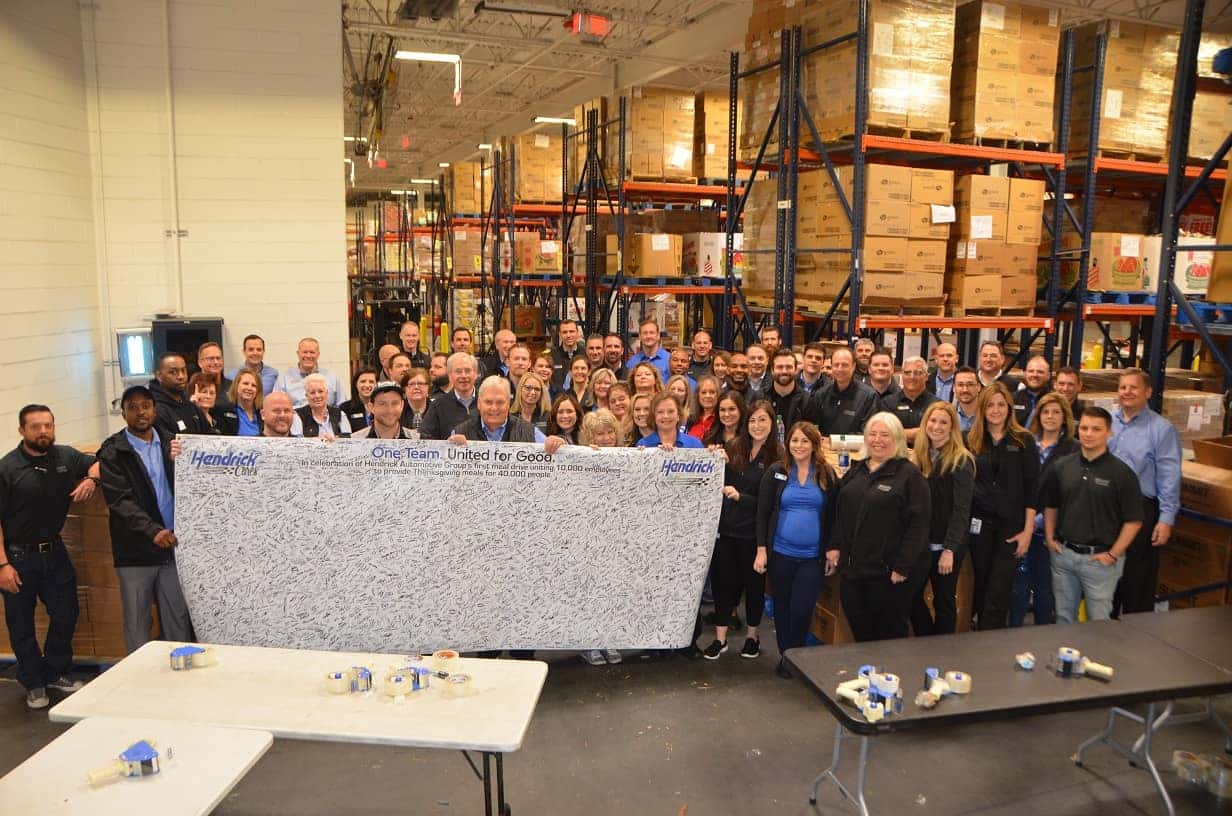 Half of the 10,000 signatures banner is presented to Rick Hendrick at the Charlotte area meal drive packing event.
Our first company-wide meal drive felt like a big deal since until recently it was only a small group of Charlotte area teammates who brought in food and then made baskets to give to local families. Initially 40 families. Then 80. Then 100. And eventually it grew to be 1,000 meals.
From there, all 23 Hendrick Automotive Group Charlotte area dealerships got involved and donated 2,500 meals. Then all NC and SC dealerships jumped on board and donated 5,500 meals. And before we knew it, 76 dealerships across the southeast were contributing to make it 7,600 meals. The idea was each employee would donate holiday meal items for one family and the company would match it with a turkey and a pie. But we have 10,000 employees – so we still had room to grow. And grow we did.
With the help of 25 partner food banks, last fall we set out to reach a goal of 10,000 meals. It would be the first time we all came together to help others. It felt like a special moment in our history. One team. United for good.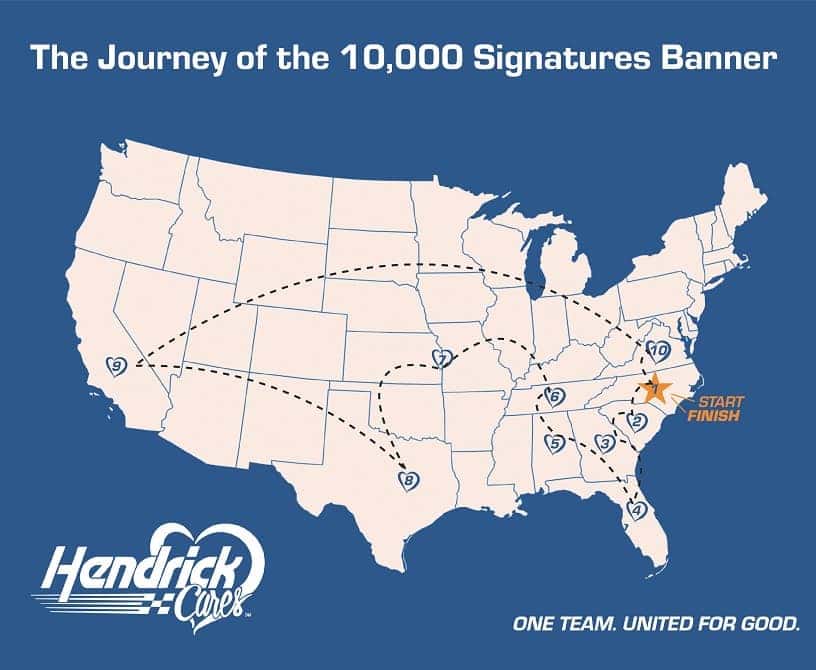 So, we decided to create a banner and ask all teammates to sign it in recognition of our collective passion for working together as one team to care for others. The banner journeyed across more than 130 locations including dealerships, support offices, collision centers and accounting offices. From Charlotte where it all started to California and back. We even added a second banner to make sure everyone's name would fit on it.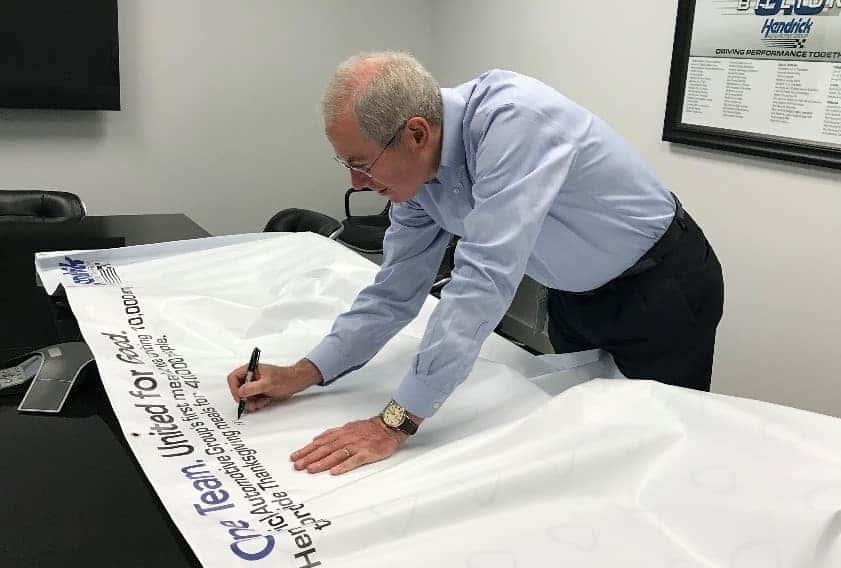 Hendrick Automotive Group President, Ed Brown, is the first to sign the banner before it takes off across the country. Very significant to have him sign it first given that he has been the biggest supporter in propelling the meal drive to grow year after year and personally shops each week during the drive searching for the best specials to share.
And now we can see it completed. And while it's special to know that every teammate signed it to convey "I'm all in!", what it really means is that with each signature a family came together to share a meal that they otherwise might not have had during the holidays.
We hope our banner can serve as a reminder to all who see it that:
1 idea.
A small team of people.
Leaders who lead.
Collaboration with partners.
Determination to grow beyond what is easy.
Unity of purpose.
It can all add up to make a difference in the lives of others.
810,545 lbs. of difference to more than 160,504 individuals.
What idea have you been meaning to act on lately?