2019 Thanksgiving Meal Drive Recap
Hunger can happen to anyone, but everyone can make a difference. Which is why Hendrick Automotive Group invited every one of our teammates to get involved with our Thanksgiving Meal Drive in 2019. Because of the generosity of employees across the country, we were able to share more than 10,000 holiday meals with neighbors in need. From our family, to theirs.
During the 2019 Thanksgiving Meal Drive, our dealerships also participated in the first ever CANdemonium competition. This contest was created to share one-of-a-kind ideas of how our employees engage their teammates throughout the meal drive. Whether it was how the dealerships displayed the meal items or how they encouraged one another to shop for food, we were blown away by the participation and creativity!
Hendrick Chevrolet Hoover won the competition with its "Super Feed-way" built out of collected items, including a base built out of canned vegetables, a track built out of gravy packets, a watchtower constructed from cranberry sauce and Hendrick spelled out in mac and cheese.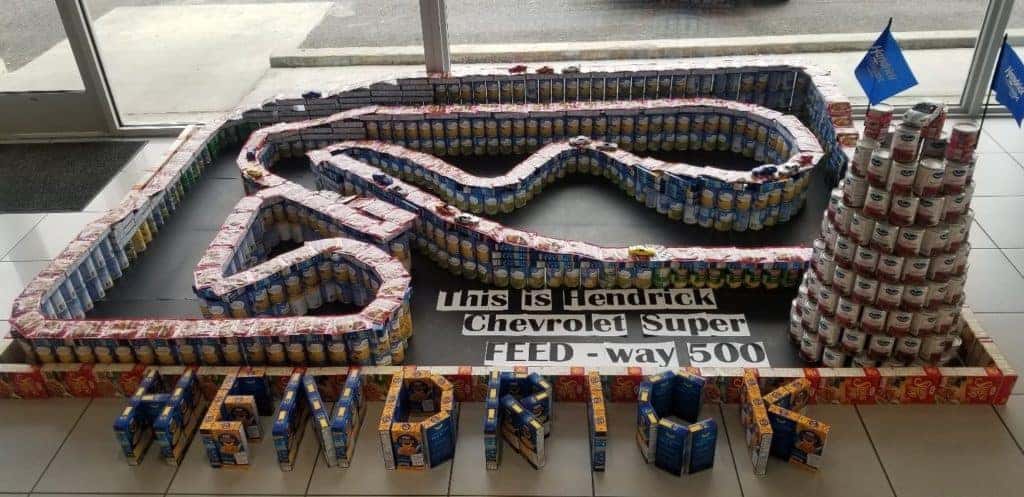 The runner-up for the competition was Rick Hendrick Chevrolet Naples.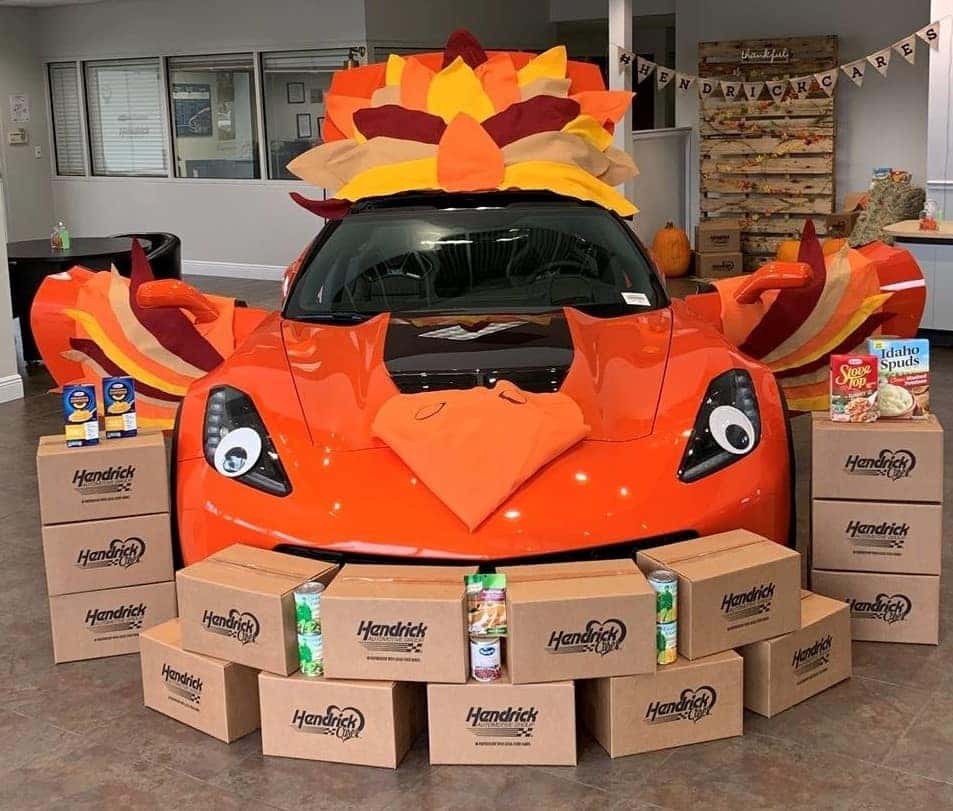 Rick Hendrick Chevrolet Naples' display was complete with a "turkey mobile", fall décor, and a custom-made Hendrick Cares banner.
Here are the other entries from the CANdemonium competition: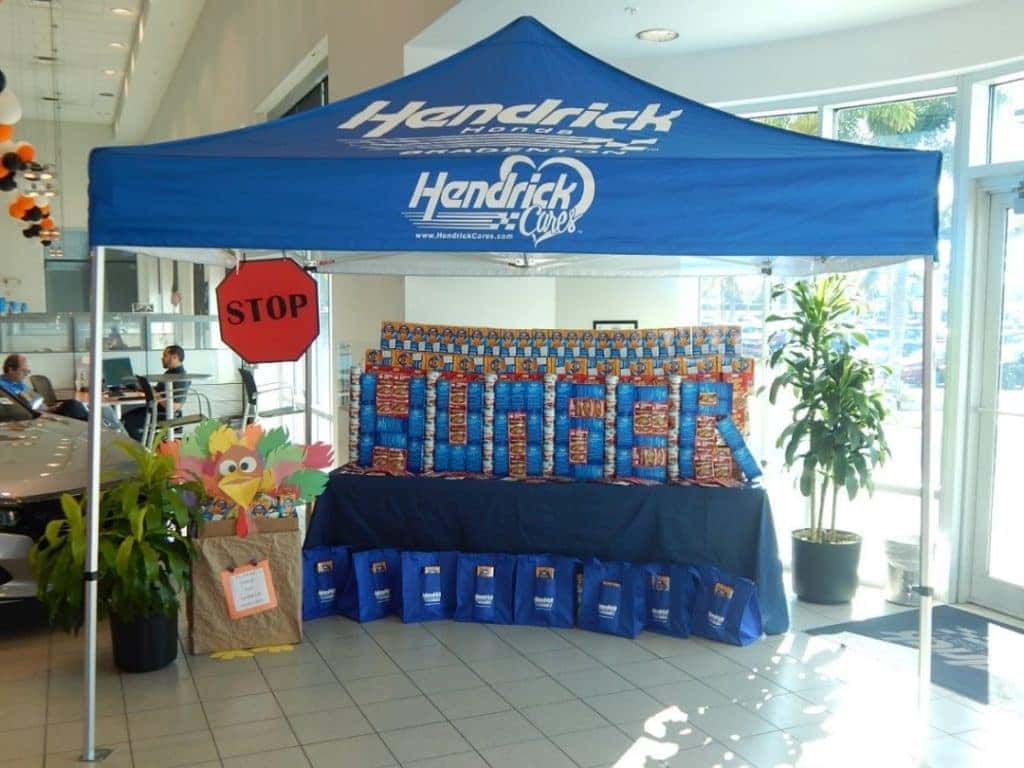 Hendrick Honda Bradenton showed off their creative skills by building a "Stop Hunger" display in their showroom.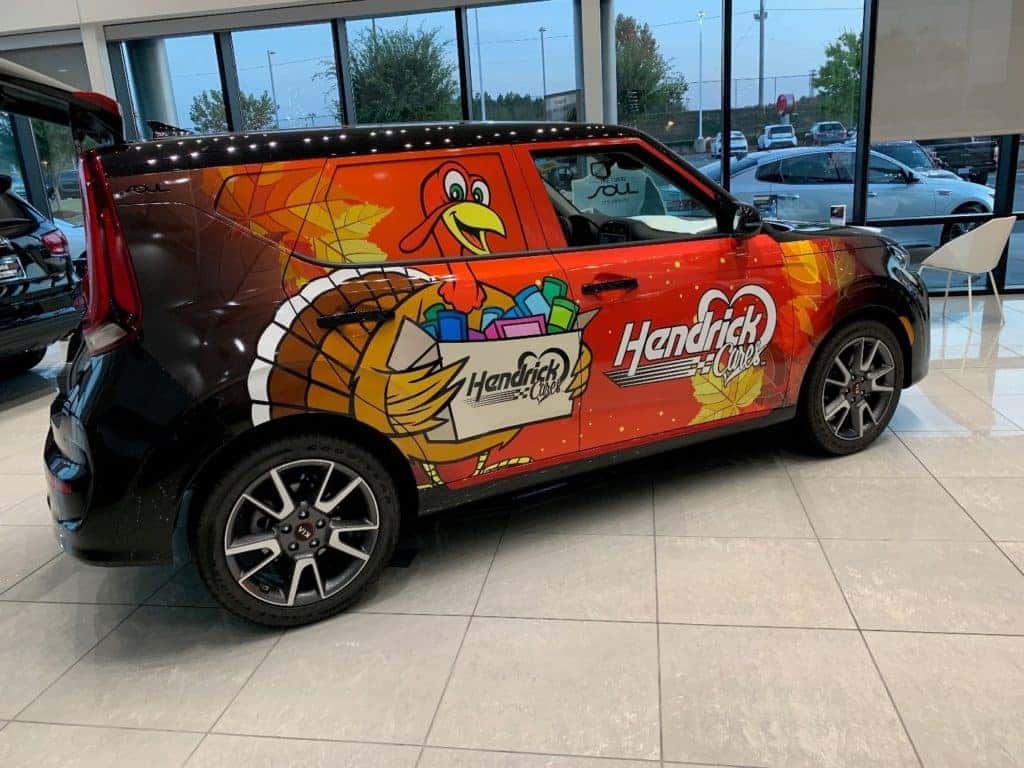 You cannot miss this "turkey-mobile!" Hendrick Kia of Concord knocked it out of the park with this idea. There is truly no better vehicle to transport Thanksgiving meals in.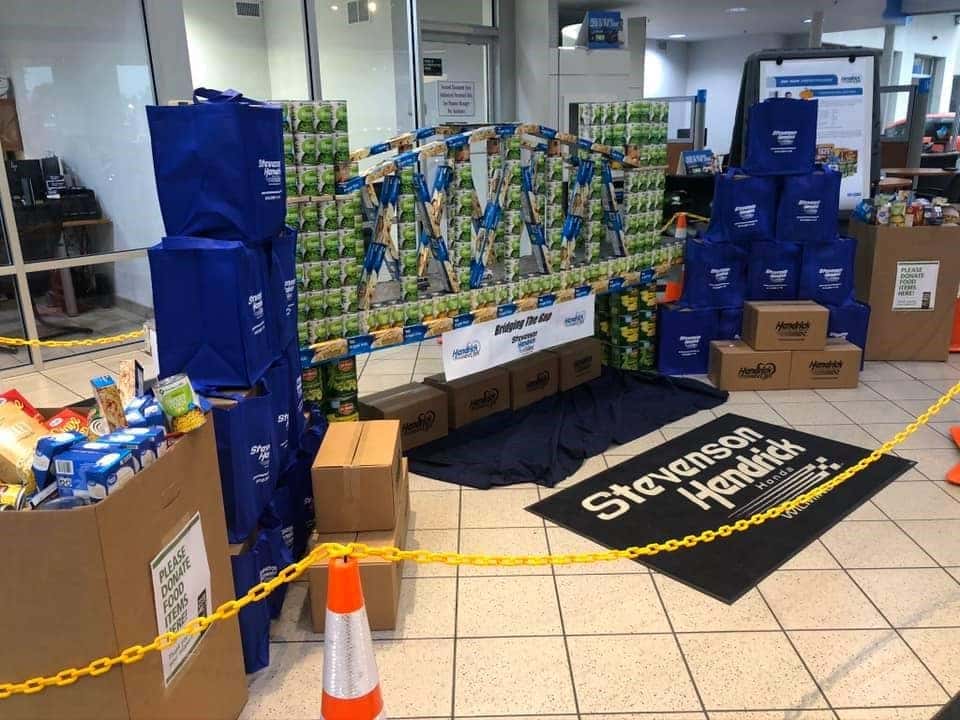 Stevenson-Hendrick Honda was inspired by a real-life bridge in the Wilmington area, so they built this display to help "bridge the gap" for those in need in their community.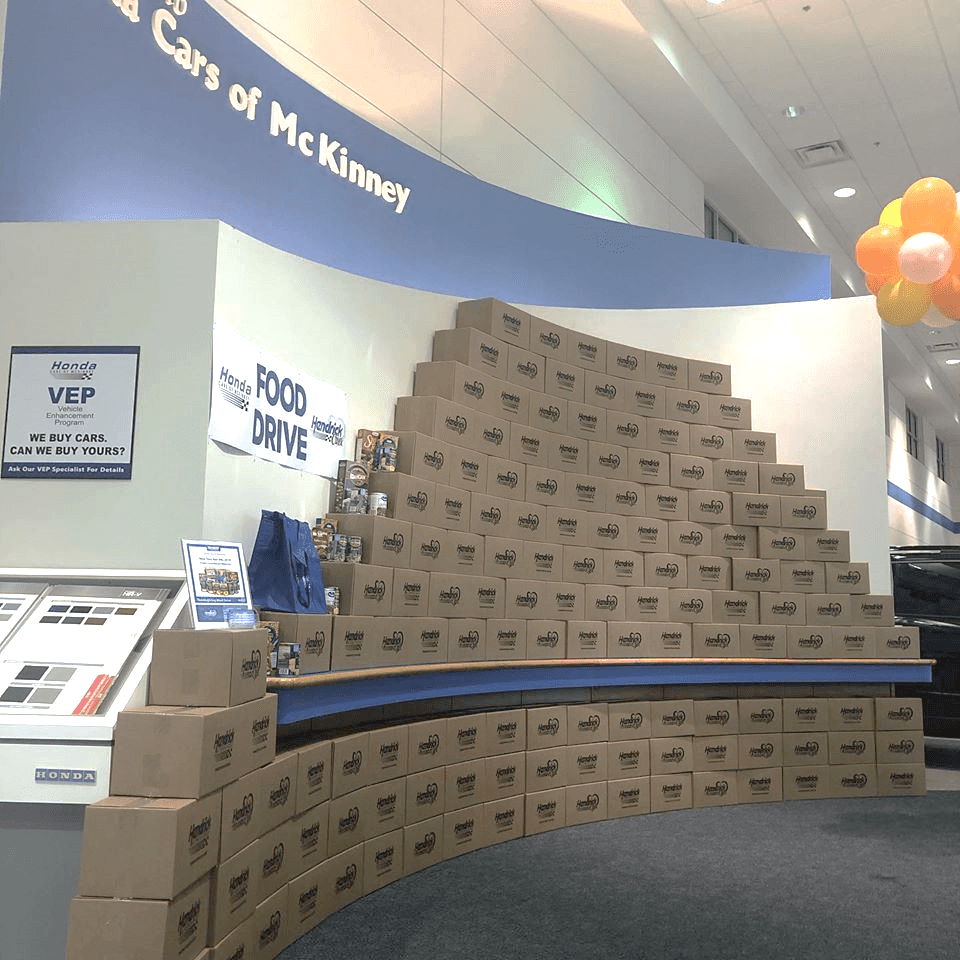 150 boxes tower the showroom at Honda Cars of McKinney – a great way to display the boxes our meals are assembled and distributed in!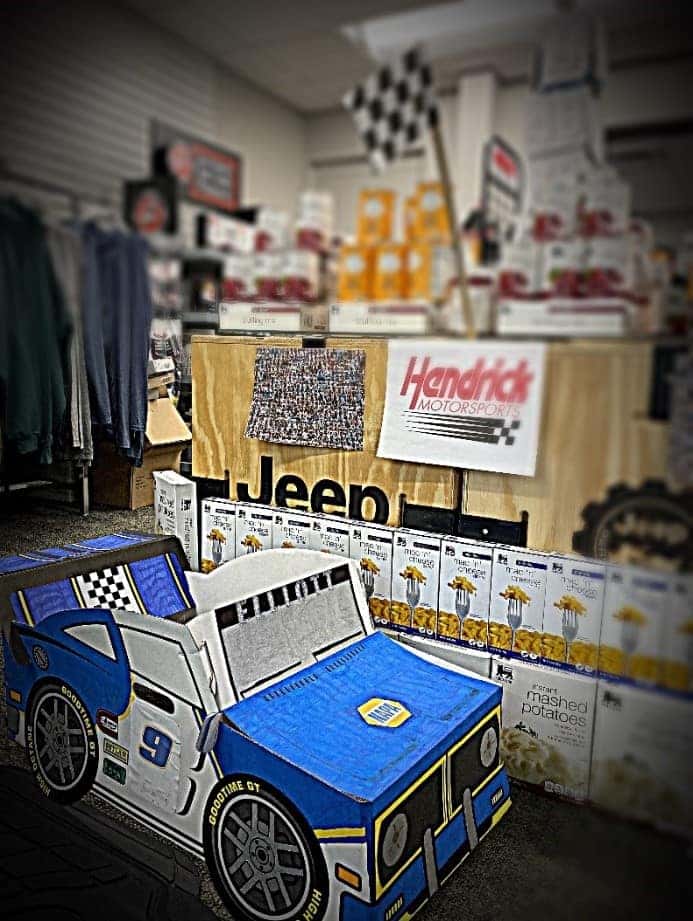 We have big Chase Elliott fans at Hendrick Chrysler Jeep in Fayetteville, NC, who were inspired to build a race track out of car mats – and even built stands and fans out of mashed potatoes and canned goods.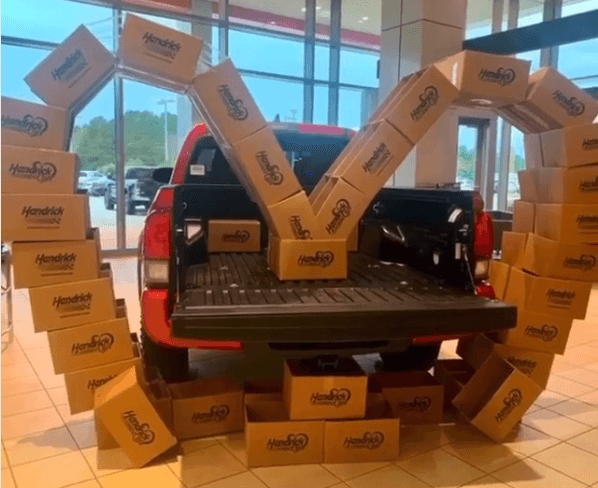 Stevenson-Hendrick Toyota in Jacksonville built a "heartfelt" exhibit in their showroom.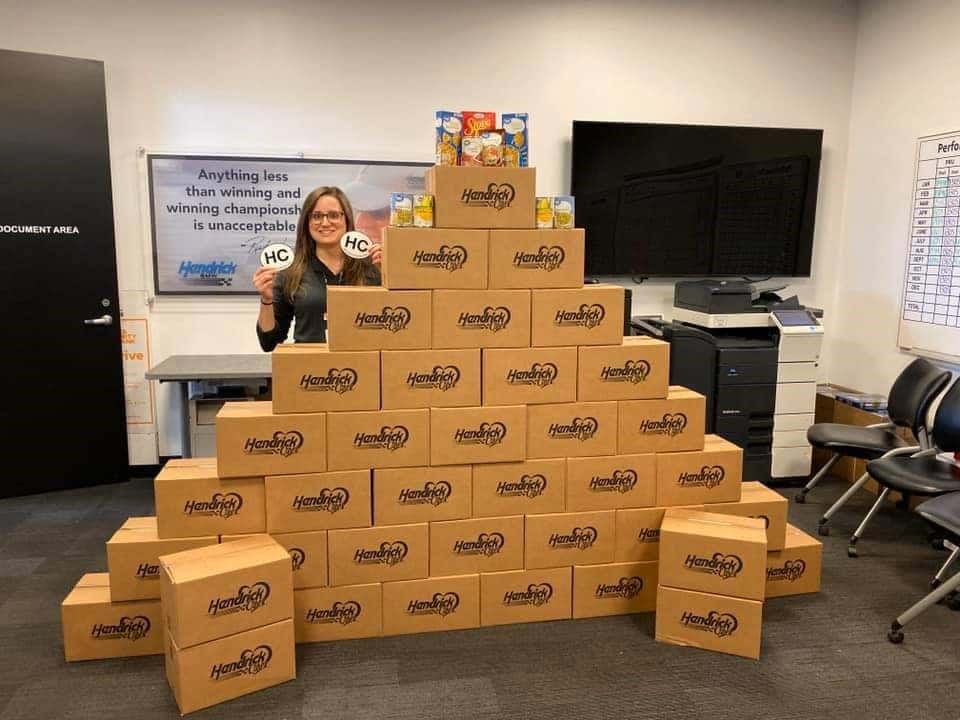 Mall of Georgia Mini created a 40-meal pyramid as a fun way to display all of their hard work.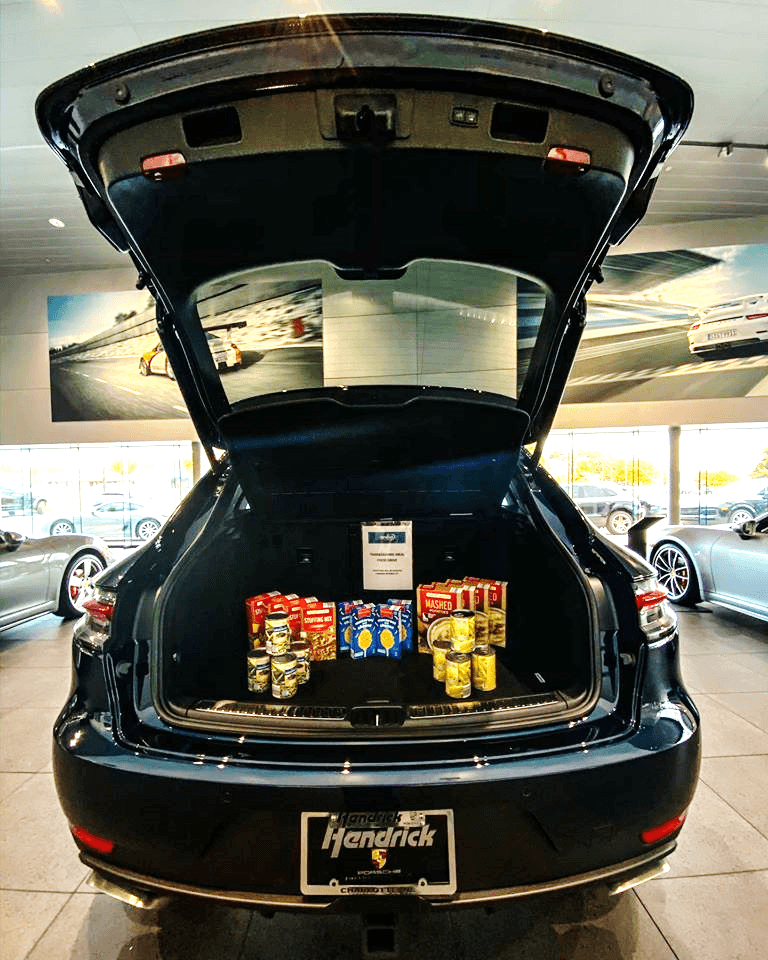 Hendrick Porsche gives a whole new meaning to the "open door policy"!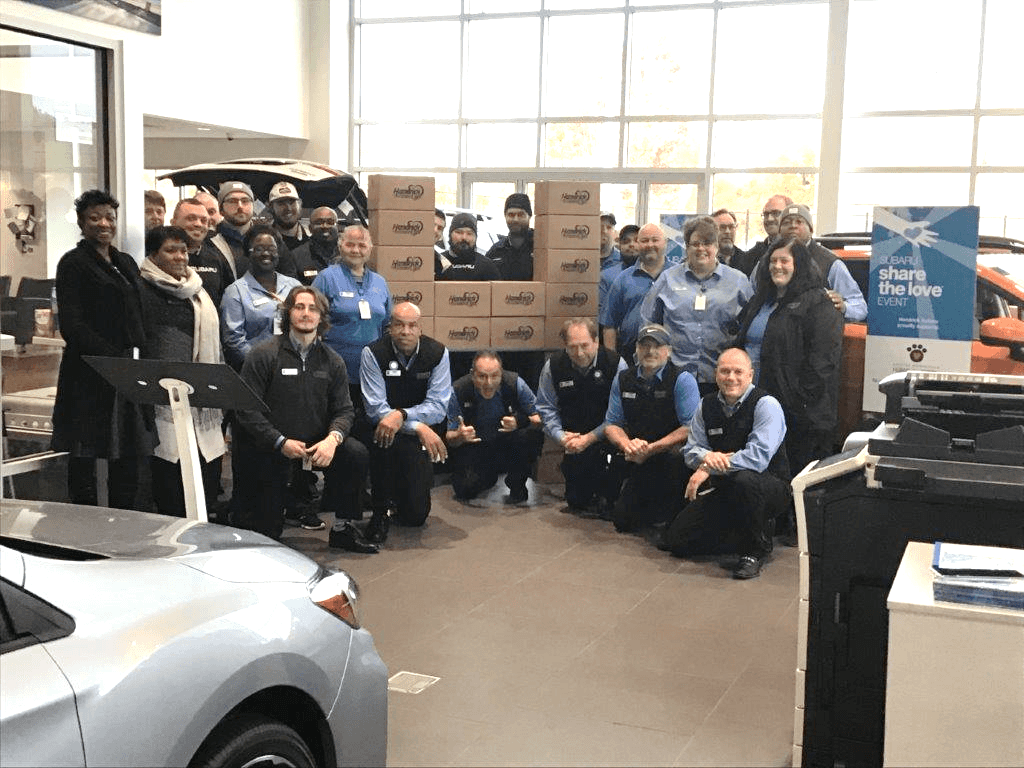 The team at Hendrick Subaru in Hoover is all smiles after building an "H" in their showroom.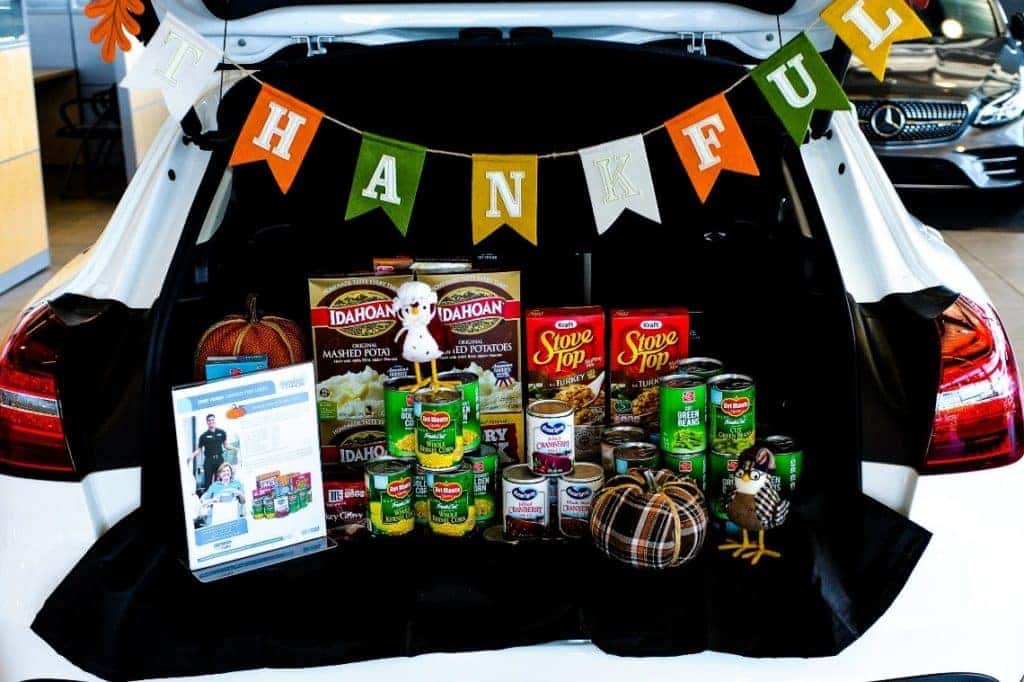 Thankful to Hendrick Motors of Charlotte for such a gratitude-filled display.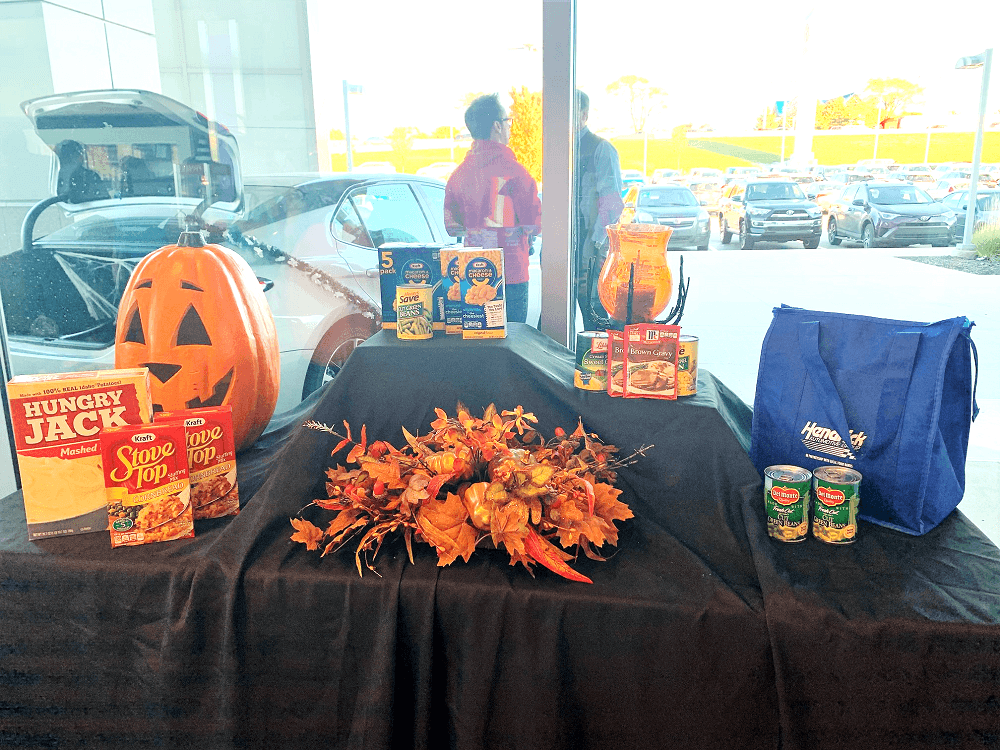 Hendrick Toyota Merriam invited the community to get involved in their Thanksgiving Meal Drive, even inviting the first 50 kids to build-a-bear onsite.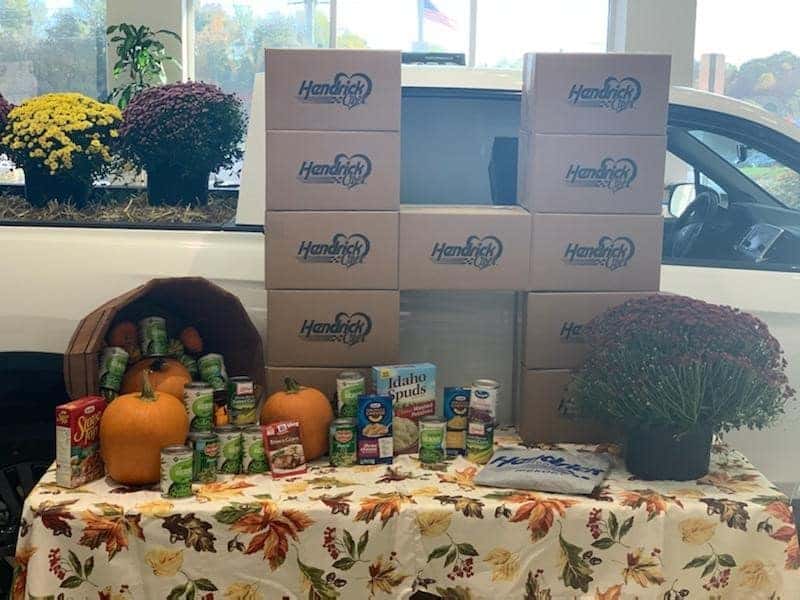 Hendrick Honda of Hickory gave away t-shirts to each teammate who contributed to the Thanksgiving Meal Drive efforts in their dealership.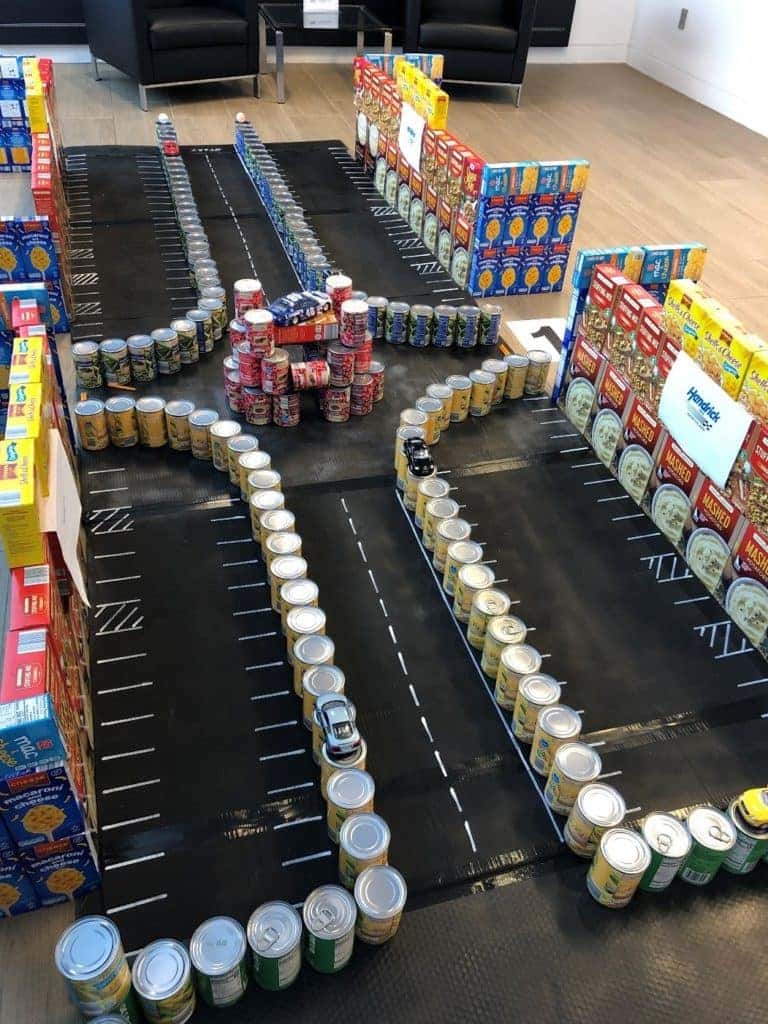 The Hendrick Northlake Luxury Automall created a putt-putt course out of the meal drive items they collected. Each store built two holes for their customers and employees to enjoy, including creative names like "Wheelin' and Mealin'"!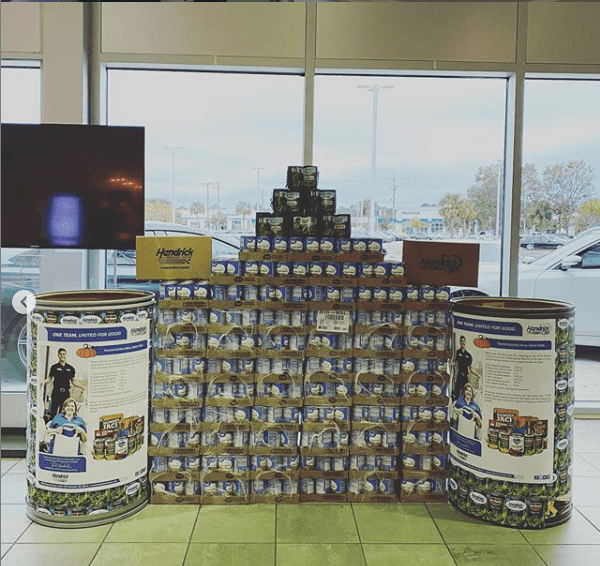 BMW Charleston built a "meal drive mountain" right in their showroom.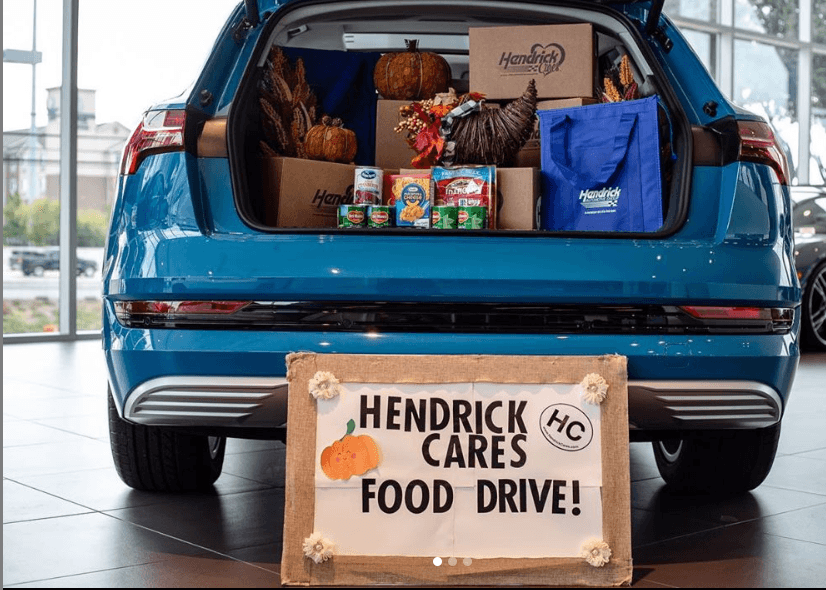 Who doesn't love a trunk full of food for our neighbors in need? Way to go Audi of South Austin!
A special thank you to everyone who participated in the Thanksgiving Meal Drive and the first CANdemonium competition. Because of your support, nearly 44,000 people received a whole holiday meal for Thanksgiving.